The Ultimate Weekend Guide to Cairo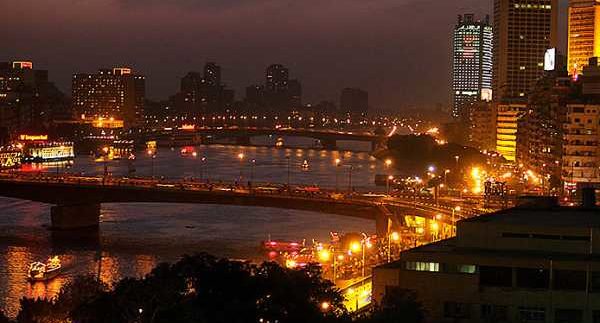 It's
Thursday, the weekend is finally upon us. If you're anything like us and you've
had a tiring week; then the thought of lounging on your couch for the rest of
the weekend may become increasingly tempting. But before you implant yourself
firmly in front of your TV, read our tips to making this your ultimate
weekend in Cairo!
Take
advantage of Thursday night's expected clear skies and cool weather by
catching Bikya in concert at El Genina Theatre
in Azhar Park. If you're more into bar-hopping and tired of the usual Jazz
Club/La Bodega rota, check out these three recently opened bars: L'Aubergine's upper level bar has been renamed the I-Tek
bar with some cool high-tech touches. Try their new drink's list that reads
like a Kent ad: Kentmopolitan, Watermelon Kentini, Kentacolada etc. The
Conrad Hotel opened
its new bar/lounge Stage One last week, with floor-to-ceiling windows, a
modern fireplace and comfortable leather and velvet seating. And last of all,
the Fairmont Nile City is set to launch its Champagne Bar
next week, so head on down and check out their live music, courtesy of a South
African band, before word catches on and the crowds arrive. If you feel like
dressing up and don't mind flirting with bouncers to get yourself in, head down
to Tamarai to rub shoulders with Paris Hilton,
rumoured to be appearing at the club that night.
With weather
forecasts predicting clear sunny weather on Friday and Saturday,
cool down your hot skin with a day by the pool at the Mohamed Ali Club. Interior design fans should take a
stroll around Muiz Street on Friday morning and check out the +20 Egyptian Design Exhibit, where the products of young Egyptian
interior designers will be exhibited on different parts of the street. For a
cultural evening, attend Darb 1718's Poetry Reading at 7PM, featuring poets from
Sri-Lanka, the UK and Egypt. If you like the sound of an open-air party, DJ
Tito will be hosting another of his Nacelle parties at Orchid on the Trianon boat;
fusing funk, soul and house tunes with good vibes and an intimate atmosphere.
If you're a fan of his In The Mix show on Nile Fm, then check out DJ Carlos performing at the Cairo Jazz Club.
Be sure to make reservations using their online genie,
and for God's sake; don't show up at 1AM thinking you'll have no trouble
getting in (you will).
Enjoy your
lazy Saturday with a late brunch at the Marriott Hotel Gardens or Lucille's or if you're feeling adventurous,
pack up the car and head down for a day by the beach at one of Ain Sokhna's
several new hotels. For a relaxed afternoon lunch out with your
friends, visit Seagull for its quality sea view as well as its seafood; or dig
into Pub 28's famous steaks.
In the
evening, try the ultimate Downtown bar experience at the recently reopened Horreya Bar, or enjoy a drink and some mezzas at Arabesque – although Thursdays and Fridays are
its most popular nights with a belly dancer show and all, the place is still
lively and fun on a Saturday evening.

And remember, if you're ever stuck with nothing to do, check out Cairo 360's event schedule for a daily list of fun things to do around the city.