11 Cairo Restaurants with Surprisingly Good Breakfast Menus
What type of breakfast person are you? Are you the kind who enjoys a refreshing outdoorsy start to the day? Or the grab-a-quick-bite on your way to work person? Or maybe you're the early bird who likes a mall breakfast before a major shopping spree?
Whichever category you fit into, there are plenty of top brakfasts to be had outside of the usual suspects that excel at Le Petit Déjenuer; our favorite meal of the day – and the most important one at that. Here are 11 spots in Cairo where you can kick-off your day the right way.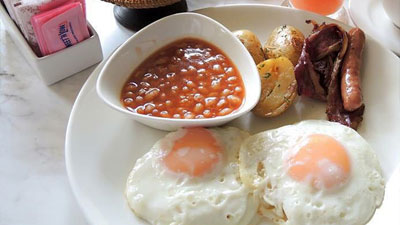 Thee unique kitschy Victorian-style décor isn't the only reason Shakespeare and Co. has become a go-to restaurant for breakfast. With several international breakfast options on the menu – American, English and Lebanese amongst others – there are plenty of choices; eggs florentine and smoked salmon, savoury crepes and healthy breakfast items. That's not to mention a great selection of refreshing herbal drinks, juices and coffees. Breakfast at Shakespeare and Co. is served all day long and the restaurant has two branches; one in Capital Business Park in 6th of October and the other is in Citystars.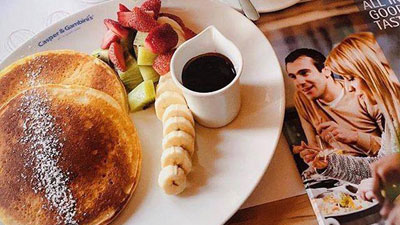 Typically, one goes to Casper & Gambini's for a nice lunch or dinner; but the popular chain also offers a decent breakfast menu with choices including English breakfast (comprised of scrambled eggs, sausages, beans, roasted tomato and mushrooms), Intercontinental breakfast and the peculiur Crossandwich – puffy croissant stuffed with turkey breast, scrambled eggs and mixed green. With its spacious outdoorsy setting, Casper and Gambini's Citystars branch is perfect for large groups to enjoy their breakfast during November's chilly weather.  
3- AMPM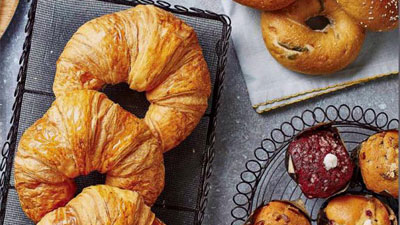 Located inside Citystars, AMPM is a good breakfast place for those who like a quick morning breakfast before going on their shopping spree. AMPM's breakfast menu covers everything from bagels, croissants, muffins and cakes, to sandwiches and salads in decent portions. It's also a restaurant where you can enjoy a nice fresh salad from AMPM's salad bar.
4- Dukes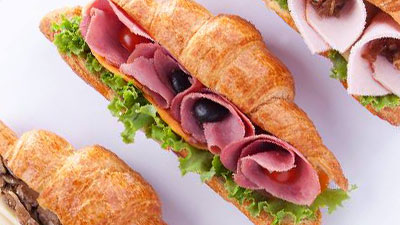 If you're always in a hurry and prefer a place offering some breakfast on-the-go, then Dukes is probably your place. Offering a set menu combining stuffed croissants, pizzas and mini sandwiches, you can share a nice and perfectly filling breakfast with a friend or a colleague with a cup of coffee on your way to work. You can also grab a freshly baked stuffed croissant or  choose from their selection of sandwiches which includes cold cuts, turkey camembert and mozzarella tomato.
5- Baltazar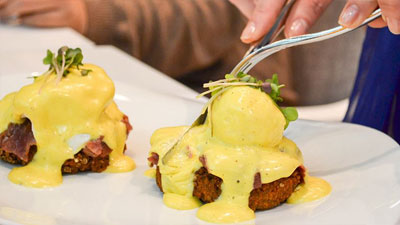 If you eat with your eyes first then you'll definitely appreciate Baltazar; because apart from excelling at their main dishes and appetisers –the juicy Salmon Steak and their Patatas Bravas in particular – Baltazar's presentation skills for every item on the menu is quite outstanding. With a small yet rich selection of breakfast dishes including Poached Eggs and mushroom omelet, breakfast at Baltazar is both delicious and reasonable; only make sure you reserve ahead of time to avoid ending up on the edge of Citystars' crowded corridor. 
6- Gaby's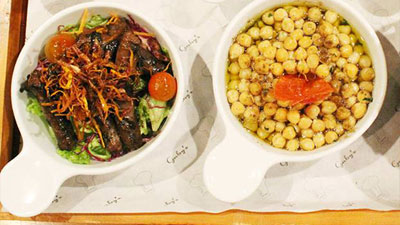 Other than being one of our own favorite restaurants serving an exquisite selection of dishes, Gaby's also serves luscious breakfast choices, including pancakes with fruits and maple syrup, Eggs and Labnah Rolls and Eggs Benedict. For 75LE, you can enjoy a hearty breakfast tray at Gaby's comprised of foul, eggs, grilled halloumi cheese, sojouk and fresh bread.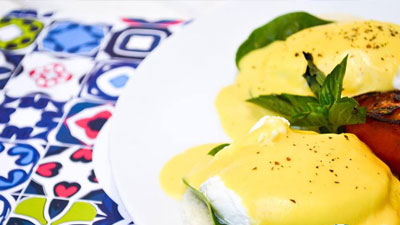 Located on the vibrant Street 9 in Maadi, Brunch & Lunch – even though brand new— has however quickly put itself on Cairo's breakfast map with its perfectly refreshing outdoorsy area and a tasty selection of omelettes, pancakes and fresh pastries. Other than its delicious breakfast items – especially the scrumptious Spinach, Beef or Salmon Eggs benedict— the restaurant also serves some healthy choices for those who prefer a lighter breakfast. Brunch & Lunch has a great selection of brunch items; while you're at it, don't leave without trying their carrot cake.   
8- Ney Lounge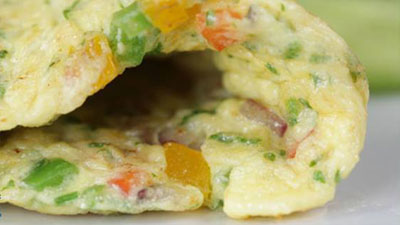 Other than its cozy and colorful lounge simulating a comfortable living room and serving a selection of fine sandwiches, salads and main dishes, Ney Lounge in Zamalek also serves breakfast every morning catering for all your breakfast preferences. Enjoy your morning breakfast at Ney Lounge's serene outdoorsy area and choose between Continental, American or English breakfast, fresh pastries, pancakes and waffles.        
9- Mince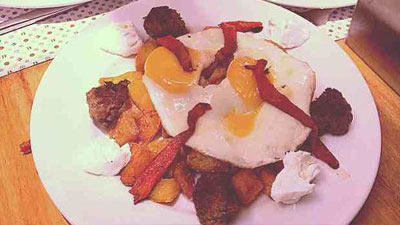 Apart from being one of the most popular burger joints in the city, Mince is also known for serving top notch breakfast items including Mediterranean Skillet (comprised of beef sausage, fried eggs, feta cheese, onions, peppers and fries), Mince Breakfast –scrambled eggs served with hash browns and toast—not to mention a unique Elvis French Toast which also makes a great dessert.   
10- The Tipsy Teapot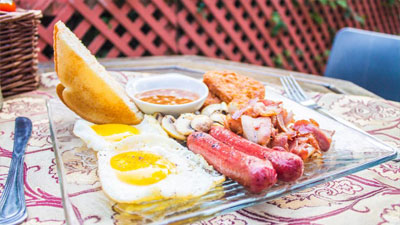 Located in Maadi, the Tipsy Teapot has a very tempting presentation of food and a great selection of breakfast platters. The Tipsy Teapot's breakfast dishes include puffy berry pancake, omelets, egg and bacon sandwich and savoury crepes. Perhaps what we like the most about having breakfast at the Tipsy Teapot is the free juice cocktails that we get every time we order breakfast. 
11- Le Chantilly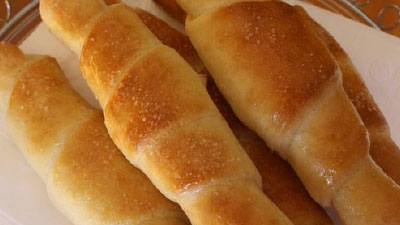 If you're looking for a breakfast place balancing reasonable prices with good quality, Le Chantilly is the place for you. While the menu doesn't have many breakfast items; the few existing ones are satisfying. Le Chantilly's breakfast menu includes savoury paté (with cheese, meat, olives or sausage), croque Chantilly and club sandwich.  
Check out more on Cairo restaurants here.