French pastries are renowned for their delicate and exquisite flavours, elegant presentation, and meticulous craftsmanship. Rooted in a rich culinary tradition, french pastry-making has evolved over centuries, and French pastries are celebrated worldwide for their tremendous artistry and taste. These delicate treats have become an integral part of French gastronomy, reflecting the country's dedication to culinary experience. French pastries encompass a wide range of indulgent delights, each with its unique characteristics and techniques.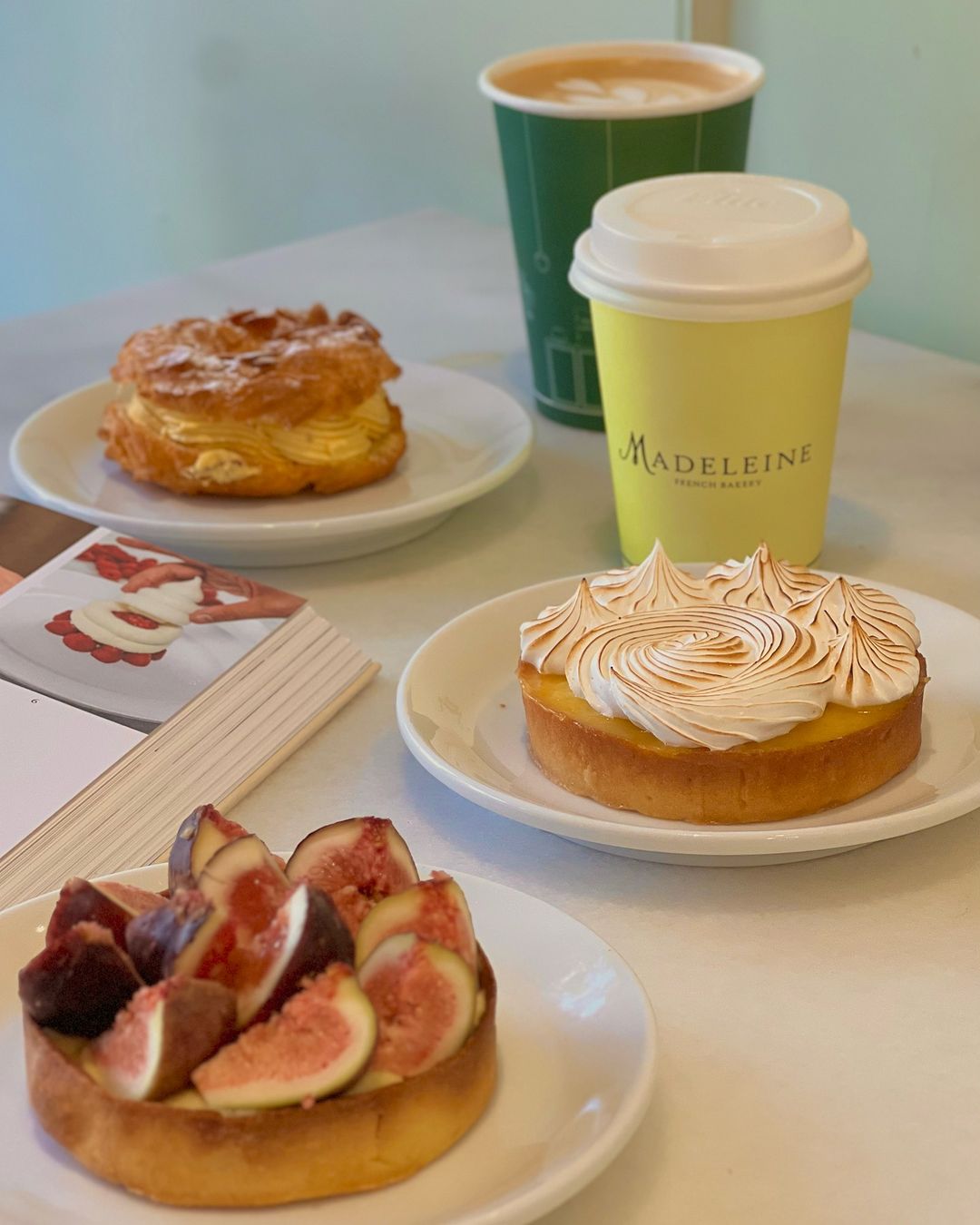 Image via Instagram
This French bakery in Maadi's Degla is in a nook surrounded by the neighbourhood's beautiful trees and is next door to the famous Kokio's Fried Chicken. Just like their name, their madeleine is to die for – the seashell-shaped mini cake is absolutely delightful and the perfect side to your everyday coffee. Their classic mille-feuille will transport you to the streets of Paris, and their éclairs are available with various fillings such as chocolate, lotus, and cream. They've also recently been baking fresh bread, including baguettes, sourdough, and brioche.
LADURÉE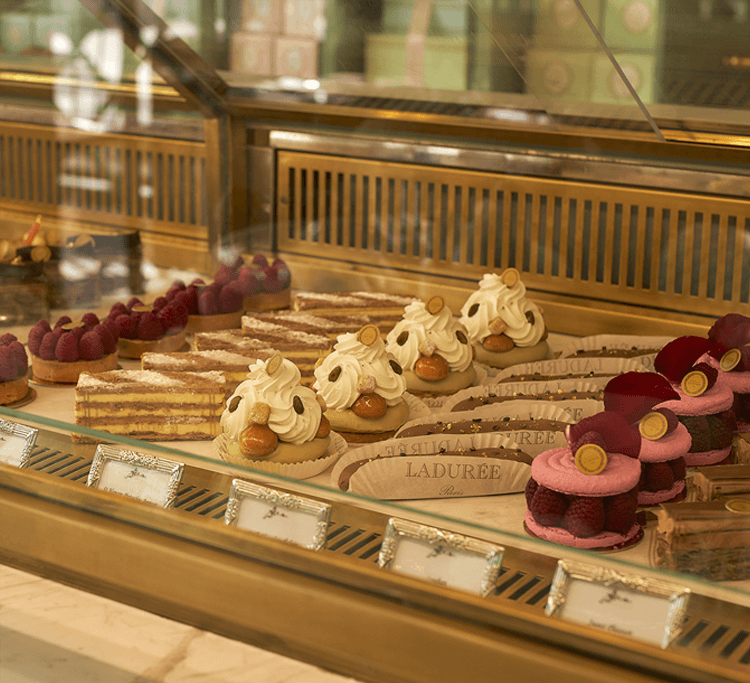 To say that the history of the Ladurée family is what set the tone for Parisian tea rooms would not be an exaggeration. In 1862, Louis Ernest Ladurée created a bakery in Paris at 16 Rue Royale, which became a sensation and evolved into a pastry shop in later years. LADURÉE has maintained an authentically French feel throughout the years and has brought it to Cairo through its many branches. Designed with elegance, it is a true Parisian savoir-faire. Their most known delicacy is the macaron, created by Pierre Defontaines in the mid-19th century by pressing two macaron shells with a ganache in between. Besides their famous macaron, their pastries include meringue, mille-feuille, tarts, and a whole section of their menu consists of a variety of artisan French toast.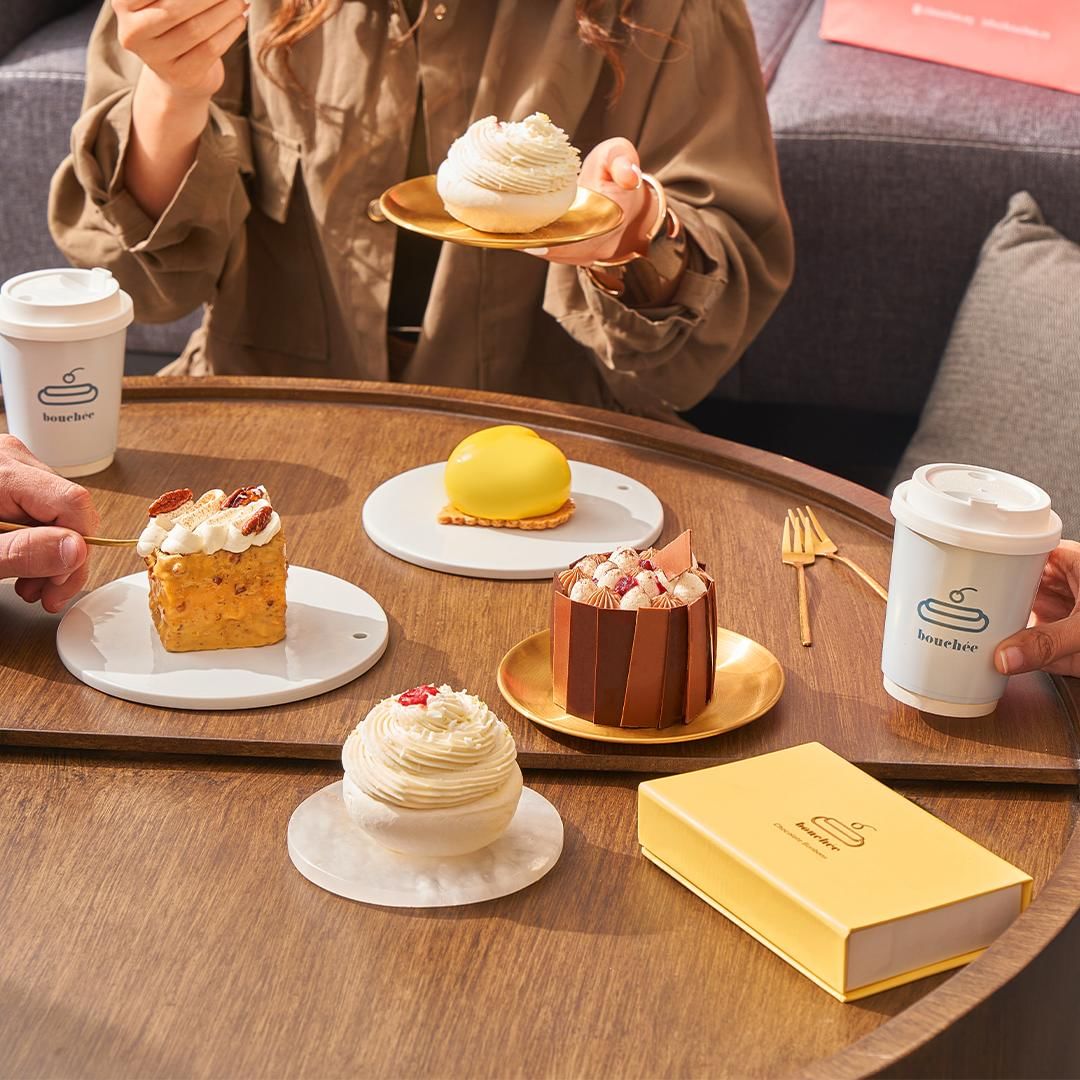 Image via Instagram
This Korba sensation recently opened its doors and was an immediate hit for all who've paid a visit, and their products sell out immediately each morning. The croissants, pain au fromage, and pain au chocolat are flaky goodness made fresh every day and can easily be your new addiction every morning. Their desserts are diverse and they add their twist to it, their framboise (raspberry) and fraisier (strawberry) cakes are a must-try!
Eden Bakery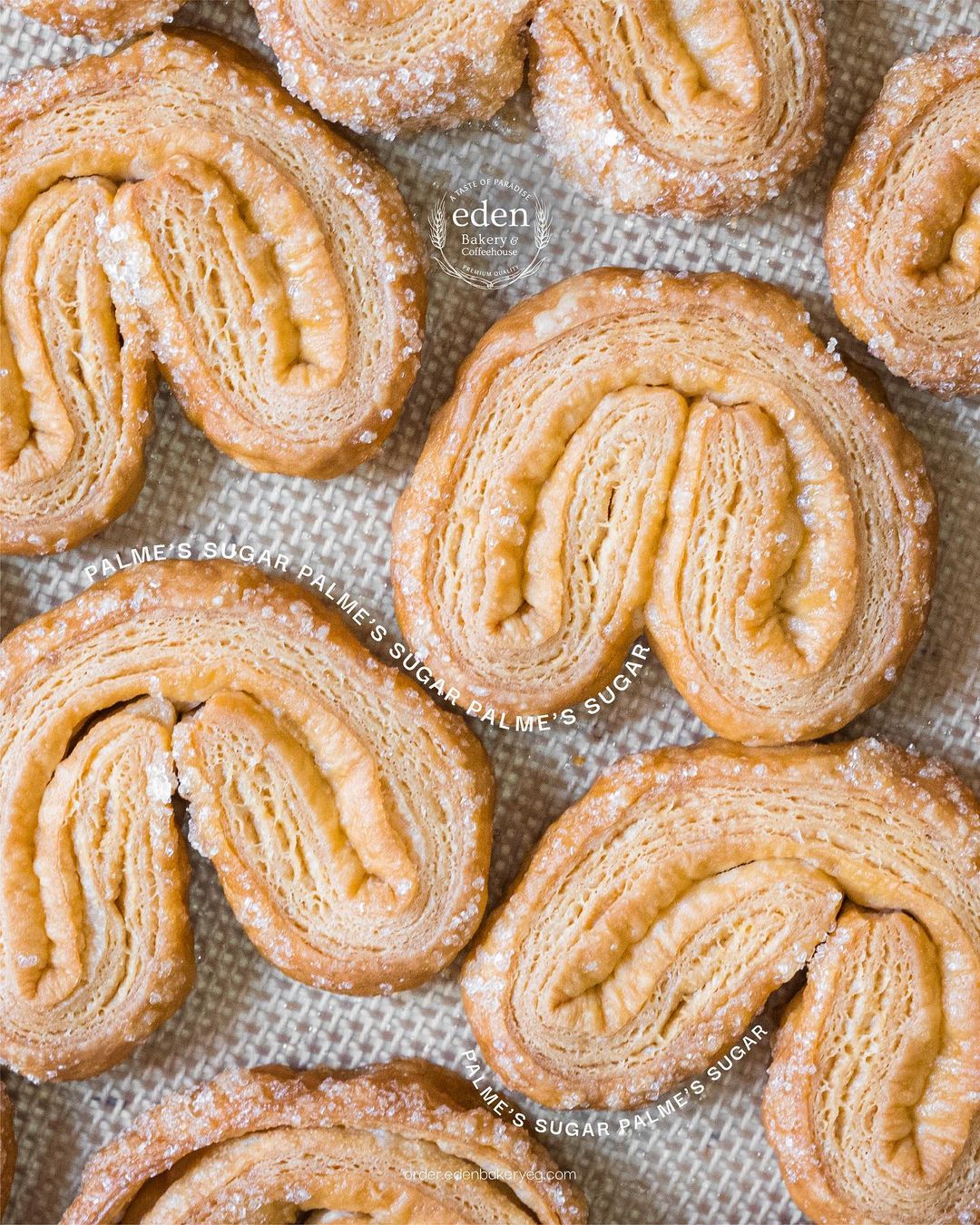 Image via Instagram
The Eden Bakery exudes a homey feel and offers a variety of French pastries, everything from savoury croissants to mille-feuilles. With branches in Maadi and New Cairo, Eden Bakery is the way to start your days with a hearty breakfast croissant and a sweet treat. Their version of the viral wheel croissant is cube-shaped and oozes chocolaty goodness.
The Daily Kneads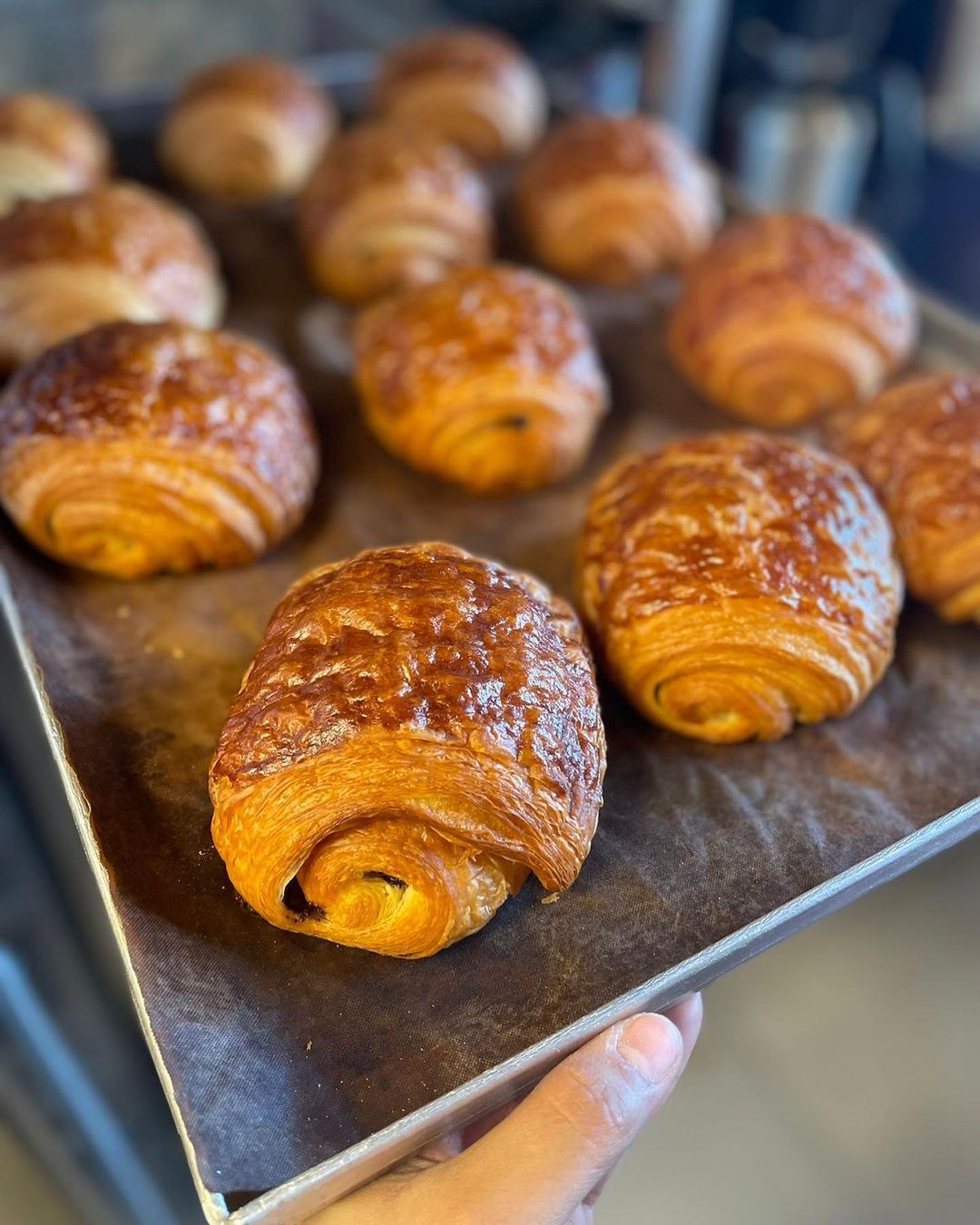 Image via Instagram
A project by the beloved What the Crust, The Daily Kneads is located in the Nox Mall in New Cairo and bakes fresh bread and croissants daily. Their baguettes are crispy and flaky and will elevate your sandwich game. Their croissants are buttery and crafted to perfection, with other specialities including fresh ciabatta, sourdough, and focaccia.