A Vegetarian's Guide to Dining in Cairo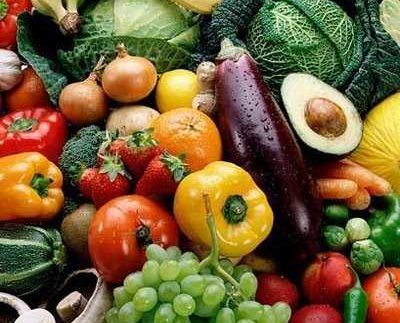 written by
Aleksandra Sekinger
Cairo might not be as vegetarian-friendly as other international cities, but vegetarians do have a fair share of places to choose from; so there's no excuse for malnutrition. It's possible to sustain a healthy vegetarian lifestyle—without succumbing to foul and taameya too often and without breaking the bank.
Mahrous is a legendary outdoor foul kiosk in Garden City. Widely known as the best foul place in Cairo, it's conveniently located on a quiet street close to the Canadian Embassy. The foul is hot, inexpensive and comes with loads of delicious salads and sides. Expect to pay between 10LE to 15LE per person for foul varieties with salads.
Round the corner in Garden City, Lebanese restaurant Taboula offers great mid- to high-range price for meals. The eggplant fattah is undeniably delicious and always served with the perfect amount of lebnah and fresh olive oil. There are also several healthy, fresh and delicious vegetarian starters and salads including hummus, fattoush, taboula and spicy muhammara with ground pine nuts, a personal favourite. Vegetarian entrées average around 30LE.
Another great vegetarian hangout in Cairo is L'Aubergine in Zamalek. The bar/restaurant has daily specials and occasionally serves fantastic vegetarian ravioli and fresh salad. The price point is a bit higher than average Cairo restaurants, approximately 40-50LE per person, but you can count on them for fresh, delicious food in an atmospheric setting.
For vegetarian diets on a budget, try Kazaz just off Talaat Harb Square. It's a great spot for hot and quick vegetarian takeaway food like foul, taamaya and messaqqa in all its varieties. They are also renowned for having the best lentil soup downtown. It doesn't get much better than warm lentil soup with lemon and raw onions for less than 5LE!

What vegetarian guide to Cairo would be complete without koshary? Although koshary isn't the healthiest option, it's definitely a street food essential. Two spots Downtown that have koshary fans divided in a bitter war are Abou Tarek Koshary, which is just off Mahmoud Basyouny on Champollion Street, and Koshary Tahrir in Bab El Louq. Both serve hot and filling koshary for less than 5LE. If you have room for more carbs, finish your koshary off with rice pudding.
With branches in Zamalek, Mohandiseen and Heliopolis, Maison Thomas offers great margarita pizzas with interesting vegetarian toppings such as goat cheese and artichokes. They also serve some tasty vegetarian sandwiches with brie. Pizzas range between 25LE and 30LE while sandwiches average around 20LE.
Sometimes nothing beats a great homemade vegetarian dish and fortunately many vegetarian staples are available in our local grocery stores. Tofu, soy milk and soy milk powder are available at major grocery stores including Alfa Market and Metro. Tofu can also be found at Isis store in Zamalek or Bioshop in Maadi Degla. Fresh tofu is also sold at Gaya restaurant in Maadi Degla every day and is usually available after 4pm.
Whether your diet is vegetarian on a budget or as much tofu, eggplant and veggies as you can buy, Cairo has many options for its growing vegetarian population. So venture beyond old foul, taamaya and messaqqa circles and you will be pleasantly surprised by what you find!