Sheikh Zayed has quickly moved from being a deserted land with nowhere to go, to a hustling and bustling city, filled with entertainment venues, shopping destinations, and a whole lot of eateries. Today, Cairenes from every corner make their way to the heart of Sheikh Zayed and 6th of October City to spend their day, or have a delightful meal at their exclusive restaurants.
Perhaps one of the biggest spots that have opened in Sheikh Zayed is Mall of Arabia, at its prime, and one of the favourite hot spots in Sheikh Zayed. Despite Mall of Arabia garnering a lot of attention with its shopping stores, restaurants, and furniture hub, the people behind it are taking things up another notch with the launch of an 8-acre extension they dubbed, The Park.
The Park features beautiful landscape designs, and is bringing in the hottest restaurants in Cairo. Continuing with that concept, and succumbing to the hot demands, Ayadina & Blaze, the fine dining duo of Cairo are opening their first branches in Sheikh Zayed, in prime spots at The Park, Mall of Arabia.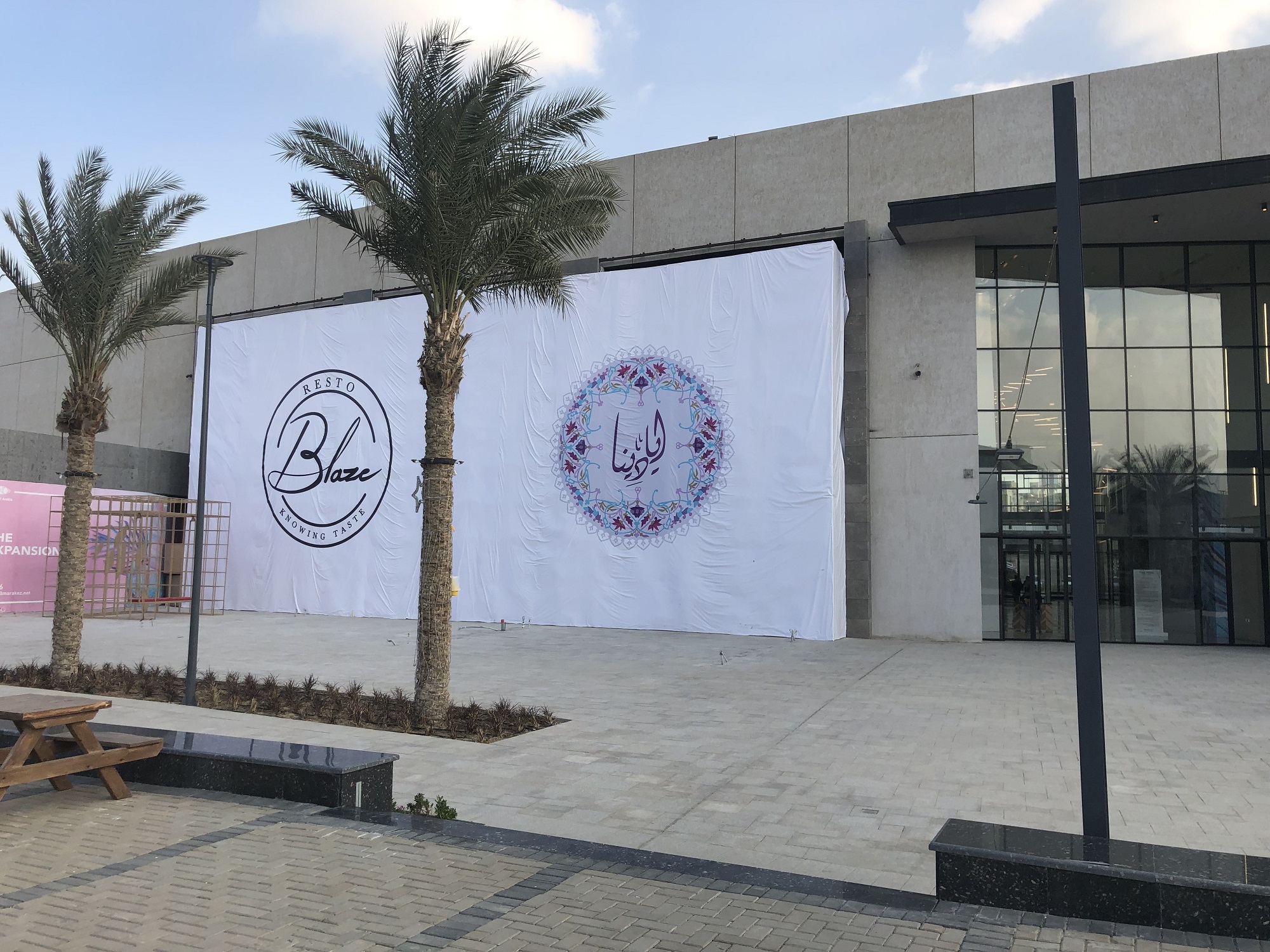 It seems that the New Year has come bearing gifts, for Ayadina Lebanese Restaurant and Blaze Resto are bringing their authentic flavours, delightful atmosphere, and brilliant service to the west side of Cairo. The two have put their sights on bringing their unique value bundle to Sheikh Zayed by opening up their biggest branch yet. This huge establishment will bring forth norm-challenging offerings with their fresh dishes and breakfast menu.
This will come as great news for Sheikh Zayed residents since Ayadina & Blaze are currently situated in New Cairo, Heliopolis, and Nasr City, which translate to travelling distance for people of the west side. Nonetheless, they will soon be boasting about having the biggest branch in the vicinity of their home, as Ayadina & Blaze are planning to hit The Park in January of 2019.
Since 2013, Ayadina Lebanese Restaurant and Blaze Resto have hit Egypt with ten branches, whether in Cairo, Alexandria, or even the North Coast. Their newest branch in Alexandria has taken the coastal city by storm, affording stunning interior decorations and a captivating sea view.
We can't wait to see what the dynamic duo has in store for us, and will surely visit their branch when it opens next January. If this is how 2019 starts in the food scene, then we're truly on the brinks of a wonderful New Year.
For more information on Ayadina's opening date visit the venue's Facebook page or Instagram account. For more information on Blaze's opening date visit the venue's Facebook page or Instagram account.