written by
Nesrien Abdelkader
Calling all seafood lovers! The ultimate dining experience has arrived at the Four Seasons Resort in Sharm El Sheikh, Egypt, with the opening of Bullona Sharm. So, prepare to indulge in a culinary masterpiece that focuses on pure artistry, combining the finest seafood sourced from the Mediterranean, Red Sea, and beyond, promising an unforgettable journey for your taste buds.
With a delectable selection of seafood sourced from the Mediterranean, Red Sea, and beyond, your taste buds will be taken on a journey they won't forget.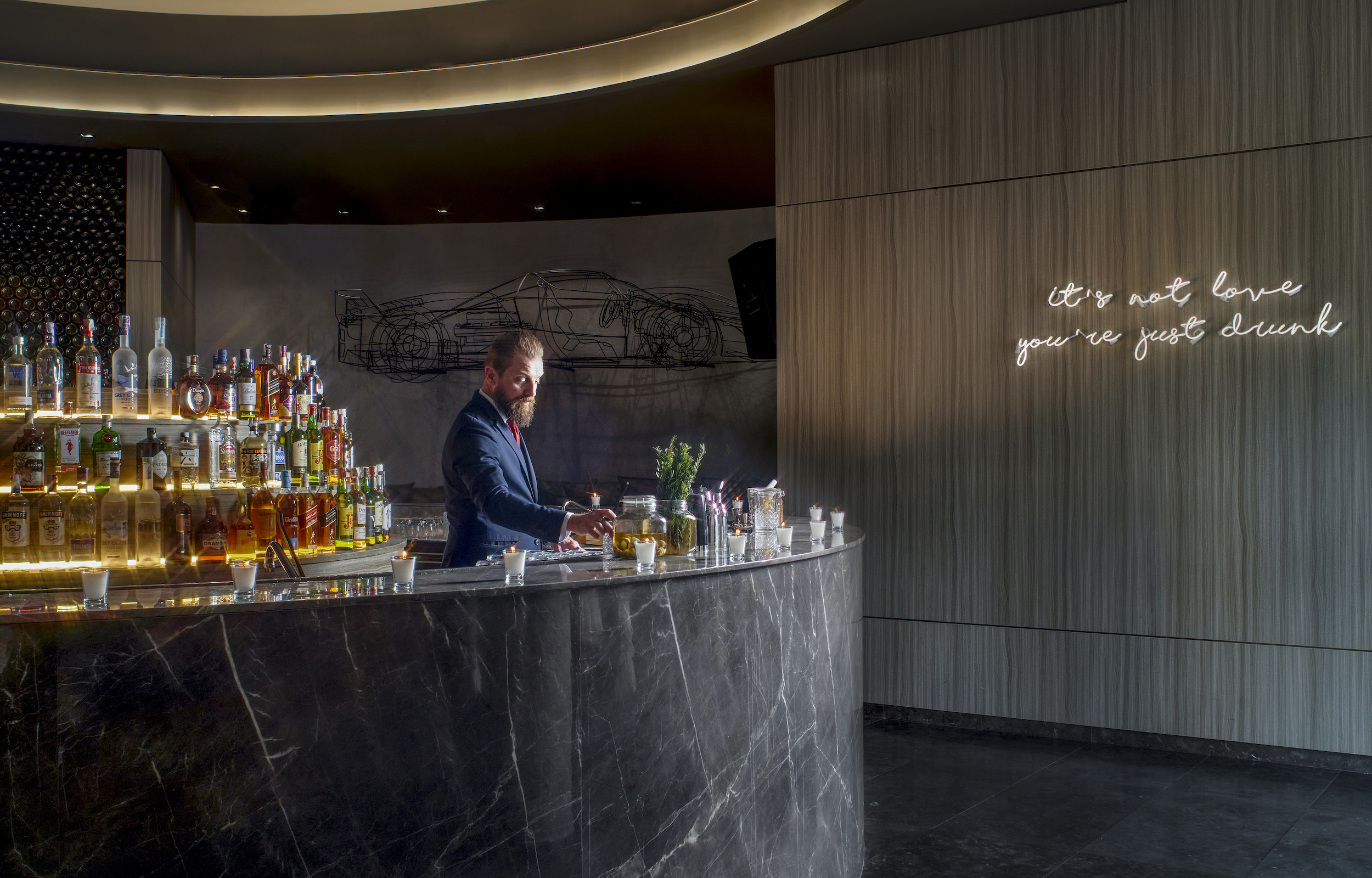 As the sun sets, the restaurant transforms into a vibrant lounge with a mix of music and comfortable lighting, bringing exciting energy to the atmosphere. Bullona Sharm was crafted in collaboration with the masterminds behind the original Bullona in Milan, Pino Scalise and Cristiano Belloli. The restaurant's interior décor is adorned with stunning works of art by renowned Italian artist Michele D'Agostino, adding an extra touch of elegance to your dining experience.
Prepare to embark on a culinary journey like no other at Bullona Sharm, where Italian-born Chef de Cuisine Giuseppe Cadoni is the artistic mastermind behind the tantalising taste sensations. With over two decades of experience in Mediterranean cuisine, including running his own restaurant in Sardinia, Cadoni has brought his expertise to Sharm El Sheikh, infusing Italian flavours with an international twist.
From sleek Alaskan king crab legs to hearty Canadian lobster, the menu at Bullona Sharm is packed with offerings that will leave your taste buds singing. And it's not just seafood – there's something for everyone, including pan brioche bruschetta with foie gras and scallops, Red Mediterranean prawns, carpaccio, steak, and vegan selections.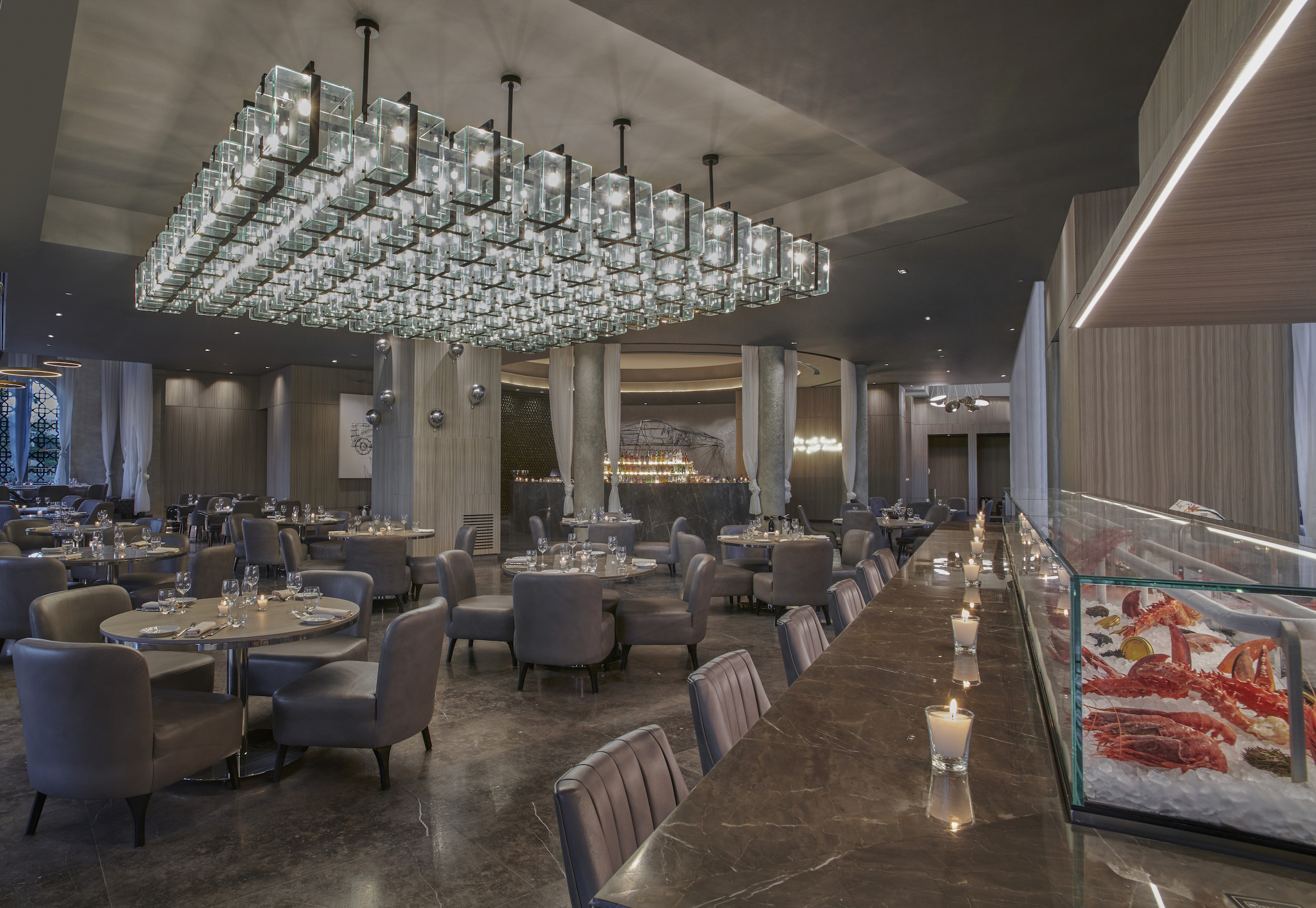 But the excitement doesn't stop there. Bullona Sharm's crudo bar and Plancha station encourage interaction between guests and chefs, making for an unforgettable dining experience. And let's not forget about the signature cocktails crafted by Italian Mixologist Armando Sammarruco – the Crêpes Suzette with banana liqueur and Malibu rum is a must-try, as is the Pink After All with Malvado tequila and blackberries.
Whether you're a guest at the resort, a local resident, or a domestic visitor from across Egypt, Bullona Sharm is the perfect destination for elegant dinners and memorable celebrations. With twelve authentic dining experiences at Four Seasons Resort Sharm El Sheikh, Bullona Sharm is the newest addition to an already impressive lineup. So get ready to indulge in a culinary adventure that will leave you wanting more.
Don't miss out on the chance to enjoy cocktails and conversations under the stars at the outdoor seating by the lagoon. Bullona Sharm is a must-visit destination for any seafood and art enthusiast, so what are you waiting for? Book your table now!
Bullona Sharm is open for dinner Tuesday through Saturday from 7:00 pm to 1:00 am. For reservations, call +2 (069) 360 3555.