Burger Craze at the Napa Grill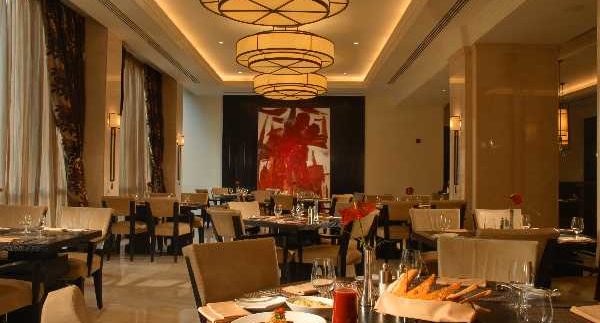 Hold on to your
taste buds; Napa Grill at the Fairmont
Nile City
is hosting a burger special that will knock your socks off. Every week, the geniuses in the luxury
hotel's Californian cuisine kitchen will offer a new mouth-watering 100%
American beef burger with all kinds of ingredients: from pineapple to truffle
oil, and from foie gras to blue cheese: you'll hardly know what hit you.
The gorgeous Napa
Grill has stunning Nile views in an elegant Art Deco setting and is
famous for its California fusion– a mixture of
Mexican and Mediterranean flavours– and a
Californian Grill concept. Offering healthy and flavourful cooking, the self-proclaimed
best wine list in town, and a grill menu that includes meats, chops and seafood;
one wouldn't expect anything but the best from this five-star venue.
Week one saw the
restaurant serving up burger flavours from the South Pacific, with pineapple,
chillies, beef bacon, cheddar cheese and barbeque sauce.Week two was called the Sonoma, and featured an olive tapenade,
camembert cheese, basil leaves, and sundried tomato aioli. We unanimously declared that this was the
best, juiciest and most scrumptious burger that we've ever sampled– so good that
it didn't need ketchup– gasp!
This week it's
the 'Backyard Burger' Week, with grilled onions, dill pickles, sharp cheddar
and tangy BBQ sauce– we're melting already.The weekly burger bonanza lasts until the first day of the holy month of
Ramadan (August 10th), and has all of us at the office in a
frenzy.
Though some may be wary of Napa Grill, given its reputation for high-priced cuisine; we were happy to discover that the restaurant has marked down its prices considerably, with burgers selling for 45LE++; not bad for such a snazzy restuarnat. Get out there and wrap your
taste buds around a piece of this carnivorous action; we wouldn't want you to
miss out.