Cairo 360 Editor's Choice Awards 2014: Health-Conscious Awards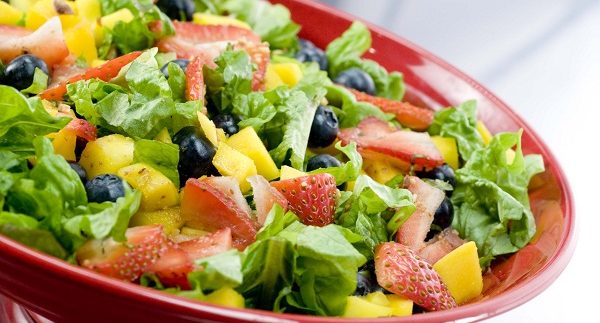 It's no secret that leading a healthy lifestyle isn't exactly a straightforward pursuit in Cairo. Egyptian cuisine in itself relies heavily on oils and ghee, but the last few years has seen a wave of new, healthy eateries come to prominence despite the city's undying love for shawerma, pizza and the like. More than just throwing a few greens in a bowl, these places have made a real commitment to providing healthier alternatives and have done so with flair, consistency and an eye for flavour. It's by no means a simple task, and its an endeavour deserving of a Cairo 360 Editor's Choice Award.
Goodcals (Healthy Dining Award)
One of the first to recognise Cairenes' increasing need for simple, healthy eats, Goodcals has become synonymous with health-conscious dining. Offering a range of fresh ingredients to create your own masterpiece, the Zamalek restaurant has nailed down the key elements for a an excellent salad bar.
Lettuceat (Healthy Dining Award)
Having been given one of the highest Cairo 360 ratings of 2013, Lettuceat has become one of the most popular lunch options in Cairo. This is mostly due to the fact that the heath-conscious factor doesn't come at the expense of flavour, with some truly excellent salads on offer.
Sattva Steps (Healthy Dining Award)
"Eat, Move, Burn" is Sattva Steps' slogan – the perfect summation of the Zamalek restaurant's philosophy. From salads to sandwiches, each item is accompanied in the menu with its calories and how many steps are required to burn it off. While this may come across as a gimmick to cynics, for the health-conscious, it's a useful – if not new – feature that only supplements their solid, healthy dishes.
The Vegan Kitchen (Healthy Dining Award)
They said it would never work; yet the Vegan Kitchen is Maadi has emerged as one of the most unique restaurants in Cairo and it's not just the city's vegan community that are talking about it; the quaint eatery's creative dishes have even the most ardent carnivores coming back for more.
Lychee (Fresh Juices & Smoothies Award)
Cairo is full of traditional juice shops, but Zamalek's Lychee has succeeded in taking the kind of convenience that makes them so popular and combined it with a quaint, chich setting and a menu full of healthy juices and smoothies that is always evolving. Lychee could well be essential to your survival in the summer heat.
For a full rundown of the Cairo 360 Editor's Choice Award winners, click here.