Cairo 360 Editor's Choice Awards 2014: International Cuisine Awards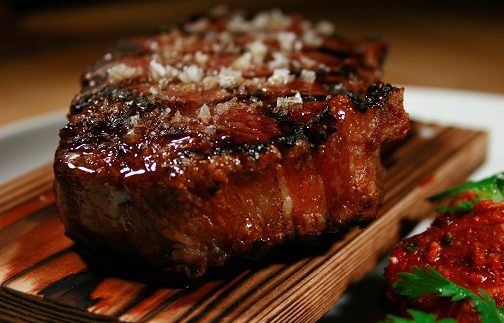 Around Cairo, the use of the term 'international cuisine' is vague at best and, for many restaurateurs, it's a default title given to unfocused menus and confused dishes. There's more to it than that, though, as can be seen by the winner's of the Cairo 360 Editor's Choice Award winners in this category. The term will never truly carry a consensus meaning, but these winners have succeeded in creating dishes and menus that are influenced by a range of different cuisines and cookery philosophies, and have done so with originality, consistency and quality.
K-Lounge (International Cuisine Award)
Located at City Plaza Mall in the ever-expanding New Cairo, K-Lounge was conceived as an offshoot to popular Oriental sweets vendor and bakery, Abdelrehim Koueider. Keeping things simple, our reviewer summed it up perfectly; "sharp service, a well-thought out menu and good food, all wrapped in a cool, contemporary setting."
Le Chantilly (International Cuisine Award)
We know what you're thinking – why is Le Chantilly not under the Specialist Cuisine category with the other Swiss restaurants? The reason is simple; while many frequent the Heliopolis restaurant for its fondue et al, the quaint eatery's menu offers a range of international dishes, many of which are just as worthy of your time and money.
Oak Grill (International Cuisine Award)
Though famous for its steak dishes, Conrad Cairo Hotel's Oak Grill is so much more, offering a menu that caters for all tastes. With a healthy collection of imported wines available, attentive service and elegant surroundings, this is fine dining at its best.
The Smokery (International Cuisine Award)
Salmon is often mistreated in restaurant kitchen across Cairo, which is why the fact that Katameya Heights' the Smokery specialises in all things salmon had us incredibly excited – and it doesn't disappoint, thanks to a well-crafted menu under the guidance of Chef Vincent Guillou, of Tamarai fame.
Charwood's (Premium Steakhouse Award)
The go-to restaurant for any steak cravings, Charwoods remains one of the most popular steakhouses in Cairo – one that keeps you coming back. "A visit will leave you feeling warm, fuzzy and ready to tuck yourself into bed," said our reviewer – and she couldn't be more right.
JW's Steakhouse (Premium Steakhouse Award)
You don't just have dinner at JW's Steakhouse – you live it. The Cairo Marriott Hotel's steakhouse is a feast for the senses and serves up some of the best steak dishes in the city in a lavish, traditionally-designed setting; large leather chairs, wood panelling, etc – a real gentleman's club of a restaurant.
For a full rundown of the Cairo 360 Editor's Choice Award Winners, click here.