Cairo 360 Editor's Choice Awards 2014: Italian Cuisine Awards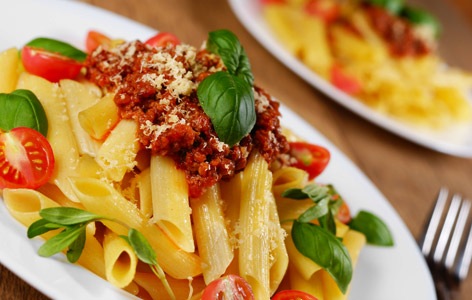 Despite hundreds of restaurants in Egypt serving carbon copy Italian food, there are a dedicated few that have tackled the number one fatal flaw of Italian cuisine in Egypt; authenticity. For the most part, classic Italian dishes have been corrupted to local adaptations – be it pizza or spaghetti Bolognese – both by choice and by an organic revision to suit local palates.
But any true fan of the cuisine will testify that, despite its seemingly simple make-up, there's nothing quite like the comfort of Italian food – when it's done right. Here are the winners of the Cairo 360 Editor's Choice Awards in Italian dining.
Crust (Authentic Pizzeria Award)
Maadi is somewhat of a kaleidoscope of a place, offering an eclectic range of options when it comes to dining. One particular restaurant that stands out among the rest is Crust. Don't be fooled by its quirky appearance – this is a restaurant that takes its pizza seriously.
Il Divino (Authentic Pizzeria Award)
Having only recently opened, Il Divino has already earned a reputation for its phenomenal pizza – a reputation well deserved. Chic, intimate and with a roaring wood-fired oven, this is a pace for the purists.
Maison Thomas (Authentic Pizzeria Award)
There's nothing flashy or fancy about Maison Thomas, but the restaurant lets its pizza do the talking – and approach that made it a must for a Cairo 360 Editor's Choice Award.
Pizza Mia (Authentic Pizzeria Award)
Having taken Zamalek by storm some three years ago, Pizza Mia is still going strong. With an excellent menu of authentic pizza and a few other Italian classics, the restaurant has been a trailblazer of sorts for those that came after it.
Vinny's Pizzeria (Authentic Pizzeria Award)
Claiming to offer authentic New York style pizza is a pretty lofty declaration, but Vinny's Pizzeria was instant success and has had locals going gaga since.
La Trattoria (Italian Cuisine Award)
As a stalwart of Italian dining, La Trattoria has managed to attain a rare and intangible atmosphere that snaps you out of the hustle and bustle of Cairo. The Zamalek restaurant is quite no-frills, yet has a refined casual feel, made all the more engrossing by its excellent food.
Leonardo (Italian Cuisine Award)
Of the eighteen or so dining venues at Fairmont Heliopolis & Towers, Leonardo stands as one of the hotel's main attractions, offering the spirit of authentic Italian food with a modern fine-dining touch.
STRADA (Italian Cuisine Award)
As one of the newer arrivals on Cairo's dining scene, the Four Seasons Hotel Cairo at the First Residence's Italian restaurant, STRADA, offers everything you'd expect of the international hotel chain and serves up refined Italian dishes.
For a full list of all the Cairo 360 Editor's Choice Awards winners, click here.