Cairo 360 Editor's Choice Awards 2014: Specialist Cuisine Awards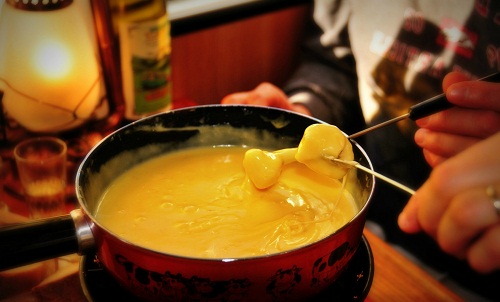 When it comes to dining in Cairo, there are a handful of cuisines that are easily found, be it Lebanese, traditional Egyptian, or even Chinese. However, as Cairo's restaurant scene continues to expand, so does the scope of the cuisines available. But the novelty of a scarce cuisine is often not enough to keep even the most novel restaurant afloat in what is an exceedingly competitive field. With thousands upon thousands of restaurants lining the streets of the city, restaurateurs looking for a niche often underestimate the sophistication of Cairo's collective palate, relying on gimmicks and fads. There are crafty few, however, who understand that it takes much more to please Cairo's discerning foodies.
Tabla Luna (Latin American Cuisine Award)
Latin American restaurant, Tabla Luna, seemingly came out of left-field and, since its opening, quickly became a hit with locals in Maadi. The cosy restaurant is colourful in every sense, serving up a range of dishes from across one of the most exotic types of cuisine worldwide.
The Fondue Pot (Specialist Cuisine Award)
Is there anything better than a hot, bubbling pot of cheese? Maybe a hot, bubbling pot of chocolate, actually. Whatever you prefer to dip into, the Fondue Pot takes you out of Cairo and into a world of comfort food that is every bit as gluttonous as you'd want.
Swiss Cottage (Specialist Cuisine Award)
With some of the best fondue and raclette available in the city, Maadi's Swiss Cottage maintains a certain refinement to the potentially messy process of dipping things in another thing. Alternatively, you can always grill your own meat at your table; Swiss Cottage is fun, friendly and one of the few restaurants to offer a dining 'experience'.
Chef's Market (Mediterranean Cuisine Award)
A truly remarkable restaurant, don't let Chef's Market's location inside Citystars deter you; with a brilliantly creative Mediterranean-fusion menu, you'll taste the Wesam Masoud-headed restaurant's commitment to using only the best and freshest ingredients in every bite.
The Greek (Mediterranean Cuisine Award)
Despite sharing many similarities with Egyptian and Middle Easter cuisine, Greek food is horribly underrepresented in Cairo. Maadi's the Greek, however, fills the void with a traditional, homemade, pure version of Grecian food in a casual, personable setting.
For a full rundown of all the Cairo 360 Editor's Choice Award winners, click here.