Cairo 360's Best Office Lunch Spots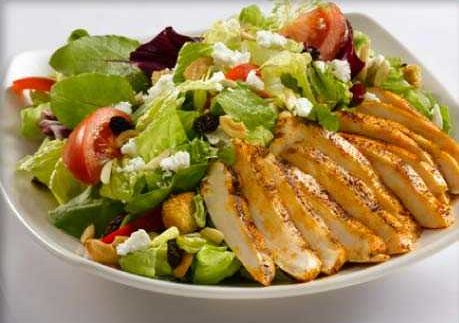 written by
Jennifer Brooks
As many of us hard-working folk know, ordering lunch to the office has its
pitfalls. Most lunch orders tends in the direction of greasy fast-food, which
can satisfy the work-induced hunger between meetings, but not, of course, basic
health or nutrition requirements. So in a bold gesture to take better care of
ourselves, why not opt for a healthy lunch that satisfies even the pickiest
palates?

While Cairo has a plethora of restaurants that deliver, navigating the jungle of menus can be daunting, so here are some well known, but nonetheless well-worth-it choices to look
out for.
Casper and Gambini's is an all-time favourite whether you have a hankering
for a wholesome sandwich, a green salad, a light soup or even a well-cooked
steak. Casper's delivery menu promises a tasty array of healthy options that
are packed with flavour. The ice tea delivers a refreshing moment of bliss in
the mid-afternoon, while great brunch options include the fluffy golden
pancakes or the savoury omelette with perfectly roasted potatoes and a generous
helping of toast.
If you are a chronic food-orderer, than upwards of 40LE a day can get a
bit much; so be sure to mix in a few days of home-packed lunches to protect
your wallet.
While Subway is not available everywhere in Cairo yet, the sandwich
chain has yielded some satisfying results. The Maadi branch is fresh and quite
good with record delivery time. Best of all, you can choose your own just-baked
bread, toppings and fillings. For those
trying to stay healthy, Subway has a few good options– the spicy
Italian sandwich on toasted wheat is an all-time favourite. If you can't resist
temptation, be sure to try the warm, oven-baked cookies: chocolate chip, double
chocolate and chewy oatmeal raisin.

For a step up from fast food that still has all the staples– such as giant cheeseburgers and wedge fries– try Euro Deli. Despite its often temperamental delivery service (sometimes fast, other times slow), the Lebanese-inspired menu has a bit of everything. For breakfast orders, the florentine omelette is an affordable protein-packed way to start the day, although both bagels and pizzas can be sub-par.

For those wishing to dart out of the office for a quick bite, Cilantro
offers packaged salads, sandwiches and pastas. If you are in need of a
coffee and a little pick-me-up, then Cilantro provides a convenient stop with
branches in every major area of Cairo. The food is relatively healthy (try
their sundried tomato pasta or their cold chicken wraps) if you steer clear of
the sugary drinks and array of pastries and brownies.
Taboula in Garden City delivers a wealth of fresh and mouth-watering
mezzas, from crisp fatoush to baba ganough with pomegranates to smooth hummus, lebneh
and addictive fresh bread. Taboula is perfect for a communal spread at the
office, offers vegetarian options and also caters for events.
Mana'eesh are always a tasty option when funds are low and a bit of
Lebanese sounds appetising, whether turkey and cheese, tomato or a bit of
zaatar if your fancy strikes. Order some fatoush or other oriental salads for
a healthy side and a fresh, seasonal juice to wash it down.If you're in Maadi, Dar El Amer will
do the trick, though their delivery can be slow. Be sure to specify whether you
want vegetables or you will get a load packed in whether you like it or not.
There are always those stressful work days where only junk
foods will suffice. So if it is junk food you must have, some personal fast
food highlights include Hardee's curly fries, a McDonald's sundae as summer's
heat rolls in, and Pizza Hut's stuffed crust pizzas.
But if you're trying to stick to the healthy side, take our advice and
don't eat a heavy lunch that leave you feeling lethargic and
desperately in need of the gym. If you're anything like us, you agree that a little guidance to
shaking up the lunchtime routine is never a bad thing.