Cairo 360's Guide to the Best in Healthy Delivery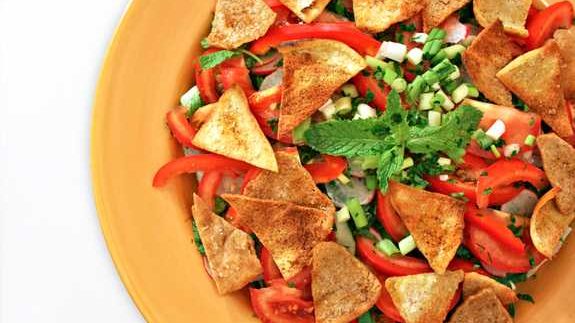 One thing that we
Cairenes love is food. One thing that makes that love even lovelier is the
beauty of delivery! This city pretty much rocks in that aspect because you can
get just about anything you want, delivered right to your front door.
Delivery affords
you a quick, easy and often relatively inexpensive way of winging a meal or
curing that late night munchies attack. However, if your typical order ranges between
the 5LE menu at McDonalds and those delicious 4LE cinnamon rolls from El Tabie
El Domyati, are you really doing your body a favour? Probably not.
Attempting to
find truly nutritious eat-out options in Cairo
can often be a letdown, but sometimes you just have to take what you can
get. We've gathered a few of the best and
healthiest delivery options that are not
only decently priced and substantially filling but also healthy and fresh-tasting.

Softest Bread: When Subway finally hit Cairo's
restaurant scene a little over a year ago, it was all the rage. A hearty
sandwich piled high with deli meats and veggies is hard to find in this city.
At Subway, you essentially get to create your own. Choose your preferred
freshly-baked bread– the honey oat bread is healthy and high in fibre. The
Italian B.M.T sandwich includes pepperoni, salami and turkey; providing a sufficient amount of protein and a
spicy kick. As they tend to skimp on the greens, you may want to ask for
extras. Top it off with a modest amount of dressing and voilà!
Cheapest
Mezzas: Who doesn't enjoy
a good plate of mezzas? Bistro Rouge is afantastic option when
you can't decide what you want and a little bit of everything sounds just right.
The mezzas are cheap, ranging from 6LE to15LE, and the hot dolma can't be beat.
Other favourites include their hummus and the fattoush. The Rouge also carries
a decent selection of mana'eesh on their menu. Located in Maadi, the restaurant
delivers to the neighbourhood only.
Sushi on a
Budget: If finer dining
is what you're in the mood for; treat yourself and drop a few LE on Makani.
Makani's menu is extensive, and provides fresh options for protein and
vegetables. Ordered by the piece, nigiri includes a delicately sweet unagi
(eel), while the sashimi plates are appropriately portioned. The simone roll
has a spicy kick to it, thanks to the chilli sauce; its fillers are a simple
combination of diced maguro (tuna) and cucumbers. Try the sunshine roll: the mix of ebi (fried
shrimp), caviar, cream cheese and avocado leaves the decadent flavours almost
dancing on your tongue.
Freshest Salad: Cant…Get…enough. Munch & Bagel
in Zamalek has been ordered too many times to count since the day it was
discovered. You receive value for your money; not to mention the fact that
their bagels are authentically made. Our
favourites include the roast beef on a sesame bagel, and the grilled chicken
salad, which is served with enough chicken and fresh veggies, including tasty
banana peppers piled high with a small side of ranch dressing.
Best
Mana'eesh: Manouch'eh is the epitome of delicious
Lebanese mana'eesh, bread pastries cut into bite-size portions and stuffed with
herbs, cheeses or meats. The traditional thyme mana'eesh are always a safe bet,
while the halloumi cheese paired with tomato is an effortless combination;
although a bit on the heavy side. If something more substantial is on your
mind, the minced meat and spinach will be a satisfying choice giving you a
protein boost.
Easiest Delivery
Source: While the listed
restaurants are all easily reached by telephone, Otlob is only a quick click
away and a nice alternative to the long phone calls.

With some
healthful alternatives to the typical cheeseburger and French fries scenario,
remember that keeping it fresh is always better and provides a chance to later
splurge on a sweet treat…or two.