Cairo Guide: Ten Great Date Restaurants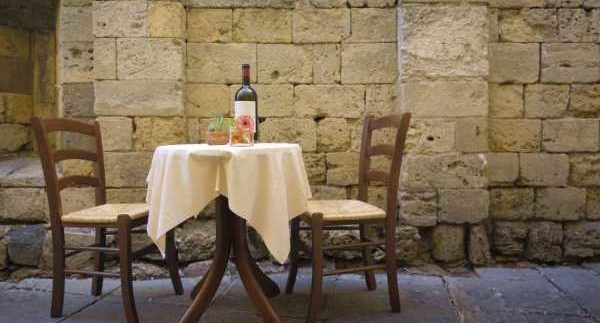 written by
Melissa Howell
It's been said before that
the best way to the heart is through the stomach. We tend to agree with this
little nugget of wisdom, so here are some of Cairo's best restaurants to show
your love, divided according to areas to make your search even easier.
Maadi:
Little Swiss: Sharing is caring, so take your sweetheart
over to Maadi Degla's Little Swiss and have a pot of fondue for two. The
restaurant is cosy and the food is fun: you grill your own meat at the table
and dip pieces of cake into heavenly melted chocolate. Feed each other from long
skewers and watch the romance unfold.
Belle Époque: If an evening of undisturbed
romance is what you desire, head to Belle Époque.The vintage charm of this villa restaurant is
simple yet romantic in its own right, and the food is just divine.
Heliopolis:
Schatz: For a
laid-back date night of homemade Italian food in Heliopolis, check out Schatz.
In addition to mouth-watering pasta and pizza, Schatz doubles as a popular
shisha hangout. Its clientele of young and trendy Heliopolis residents makes it
a great atmosphere for a casual night with your special one.
Corniche El Nil:
Napa Grill: California's fresh cuisine and
Fairmont's brand of luxury meet in the dining room of Napa Grill. With mouth-watering
entrées and an extensive wine list, this is a great spot to make a big first
impression.
Kamala: To really
heat things up, try the seductively spicy food at Conrad's Kamala. This
pan-Asian restaurant has a diverse and exciting menu, while the atmosphere is
utterly cool. Kamala is definitely a
splurge-worthy date spot.
Garden City:
Floor 10: The Kempinski Nile Hotel's Floor 10 is top-notch Cairo fine
dining with impeccable service to match. The gorgeously appointed dining room
only has a handful of tables to ensure that every request from every customer is
a priority. The intimate balcony is perfect for a special dinner or a quiet
drink. If a panorama of the Nile and gourmet wine and cheese don't say love, we
don't know what does.
Zamalek:
L'Aubergine: Start
your date at L'Aubergine with a tasty dinner in the first-floor dining space. The
restaurant is casual, and the prices are modest; but the food is simply
delightful. This is an especially great place to take a vegetarian on a date. After
dinner, head upstairs to the bar where your evening together can continue over
cocktails with Zamalek's hip crowd.
Mohandiseen:
Montparnasse: French
food is always romantic even when disguised in a quiet neighbourhood restaurant
like Montparnasse. This isn't a date spot for the light of appetite; think
generous portions garnished with decadent sauces.
Dokki:
The Yemen Restaurant: You don't have to spend a lot to show that you care. The Yemen
restaurant in Dokki is a great budget option for a date. The atmosphere might
be on the no-frills side but curtains provide intimacy between close tables. The
restaurant has a bit of a cult following for their undeniably good food and
since trying new things together helps keep romance fresh; it's a great spot if
you're unfamiliar with Yemeni cuisine.
Giza:
La
Maison Blanche: For a truly designer
evening, head to La Mason Blanche, where the dining and decor are equally posh.
Absolutely everything here is on point. Just make sure that your date is a keeper; the dramatic menu– think foie
gras-stuffed ravioli– comes at an equally dramatic price.