Cairo Restaurant Guide: Where to Eat in December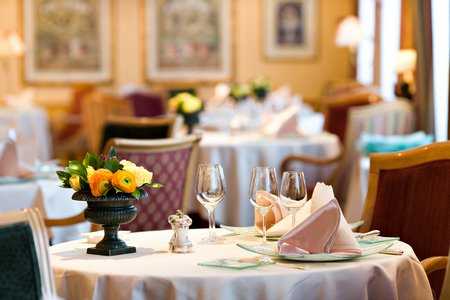 written by
Melissa Howell
Although we
usually limit this guide to the best dining spots in Cairo, the month of
November found the Cairo 360 staff dining further from Cairo than usual;
expanding to cities such as Alexandria and Gouna. That's why this month's guide
brings you our favourites from Cairo and beyond.
Samakmak: While
we certainly enjoy the seafood at Cairo's Samakmak, it's the Alexandria branch that
we can't stop thinking about. This charming restaurant has an outdoor seating
area for al-fresco dining and the fish is straight from the sea. We especially enjoyed the lightly breaded and
fried calamari and fall-off-the-bone grilled sea bass stuffed with lemon,
garlic and a light cream sauce. A feast for two with salads rice and a kilo of
fish will cost less than 200LE at Samakmak, making it a reasonably priced option for
high-end seafood.
Gaya: Waiting
for Hana Barbeque to reopen hasn't been easy for many of Zamalek's die-hard
Korean barbeque fans. However, Maadi
residents have been getting their fix at Gaya, one of the neighbourhood's
favourite Korean restaurants. In addition to the tabletop barbeque on the menu,
Gaya serves up Korean, Chinese and Japanese favourites. Their fresh tofu makes
Gaya an excellent spot for vegetarian dining; and for anyone looking for spice,
Gaya's kimchee comes hot and fresh.
Amar El Sham:
The recently opened Amar El Sham boat houses a café, shisha lounge and
restaurant, all of which are authentically Syrian. We love the rooftop shisha,
the Syrian drinks and the food is fantastic! The raw kebbeh is fresh and
bursting with flavour, while the shawerma is succulent and well-dressed. Amar El Sham has only been open for a month; but
that hasn't kept some of us from multiple visits already.
Amelia's
Kitchen: For ten years, this inconspicuous takeout shop on Maadi's Road 233 has
been serving up home-cooked Brazilian cuisine. Customers either order ahead for
a hot meal to take home, or choose from a selection of in-house prepared and
frozen meals to heat at home. Hearty lasagne, flavourful focaccia sandwiches,
savoury pastries and caramel tortes are just some of the yummy home cooking
available at Amelia's Kitchen.
Le Deauville:
Gouna's Abu Tig Marina is not short on excellent dining, and Le Deauville is a
prime option for fine cuisine. This French restaurant is run by a husband-and-wife team
and operates a small menu but with big flavour. The beef fillet is a winning
dish here; especially for the delectable grenobloise sauce. However, if the
marina view puts you in the mood for fish; the salmon is heavenly. Le Deauville
is quite pricey with some entrées exceeding 100LE; but it's worth the splurge if
you want quality French cuisine.
Okashi: Cairo's
Grand Hyatt is officially home to one of our favourite sushi restaurants. Okashi
uses nothing but the freshest ingredients for their raw delicacies. With each
bite of sashimi and nigiri, we fell for the delicate flavours of eel, shake and
sea bass. Their maki rolls are well-assembled with an elegant finish of caviar.
Tempura and miso are also top-notch at Okashi, which is a pricey hotel restaurant.
Fish Market: Another
Alexandrian seafood restaurant that caught our attention is the seaside Fish
Market in Anfoushi. If you're after fresh seafood with an incredible view of
the Mediterranean, Fish Market is a top choice. We love their seafood soup and
grilled sea bass for its freshness and light seasoning that emphasizes rather
than masks the fish's flavour. At Fish
Market, you will pay a little more than at other Alexandrian restaurants; but
you can guarantee that the food is fresh and the restaurant is clean.
El Rayek: Maadi
residents looking for delicious food in the comfort of their own homes need
look no further than El Rayek, a delivery restaurant that specialises in grilled
chicken. Shish tawouk is butchered perfectly and expertly marinated, while the grilled
chicken has a crispy skin containing juicy, mouth-watering meat. Tasty rice and
fresh, flavourful salads at El Rayek allow you to have a full meal with home-cooked
flavour minus the hard work.