Christmas is just around the corner, when it's all about getting together with family and friends, gathering around a heartwarming feast that satisfies every gastronomic whim. But what happens when it's all over and it's time for dessert? Look no further than Coppermelt, one of Cairo's favourite patisseries that has always been part of every occasion.
This Christmas, Coppermelt offers a host of delightful Christmas-themed desserts that are sure to add a touch of sweetness to the holiday spirit. Coppermelt's range of cookies comes in seven different shapes, including classics like the Christmas tree, Santa, and gingerbread man, in addition to snowflake, and candy cane-shaped cookies.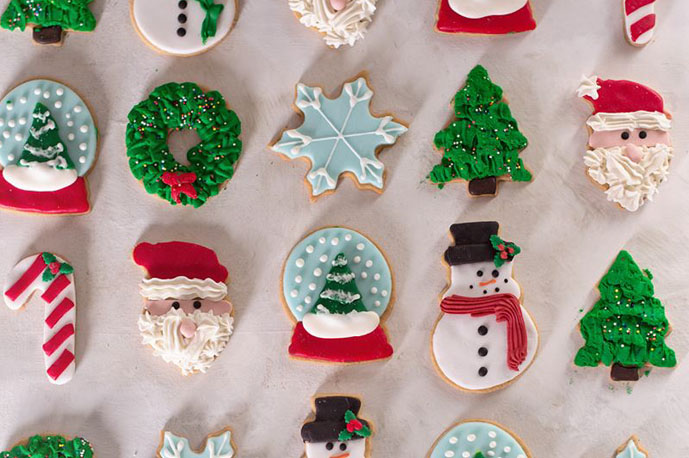 It's the same with the patisserie's range of cake pops and cupcakes, which boast shapes like a snowman, a snowflake's, and of course, that of a Christmas tree. But our favourite one of them all happens to be the mistletoe-shaped cupcake – Of course you know why!
Coppermelt's Christmas delights extends to their wide range of cake bites -11 different flavours- that come in red, white, and green. Also, the place offers a list of cakes, including that of a Christmas gift, a snowman, and Santa. Chocolate lovers will also enjoy a long list of Christmas-themed goodness that come in all shapes and sizes.
Still fasting? No big deal, because Coppermelt's Korba branch is offering some Seyami (fasting-friendly) items, including mayo-free salmon croissants and sandwiches, tuna sandwiches, as well as cheese-free tuna and vegetable pizzas, and mini-pizzas.
Obviously, Coppermelt has you covered for the holidays! Merry Christmas!