written by
Nesrien Abdelkader
Indulge in the finest Italian and Japanese cuisine at TWO restaurant presented by the Kempinski Nile Hotel. No matter the occasion, this lavish restaurant is sure to impress with its delectable dishes, gorgeous atmosphere, and prime location. You'll find this gem in the heart of Madinaty inside the Madinaty Golf Club.  
TWO's menu is a fusion of all your favourite classic meals from Italy and Japan, from a fine selection of sushi and dim sum to pasta, risotto and, of course, a tempting selection of desserts. This restaurant is redefining luxury as they bring guests only the finest, freshly-made meals that will have your mouth watering.
Just a glimpse inside TWO reveals a chic and elegant interior that elevates the dining experience even further and matches the aesthetic of the food. Also, it is currently Madinaty's only fine dining restaurant, making it unmissable if you're in the area. This also means that it is the only spot offering alcoholic drinks, refreshing cocktails, and a wide range of the best quality wine in the city.
If you still haven't made plans for Valentine's day, then head to TWO and prepare yourself for a remarkable experience. They've designed a Valentine's dinner with the perfect blend of Italian and Japanese dishes that will set the mood for you and your date.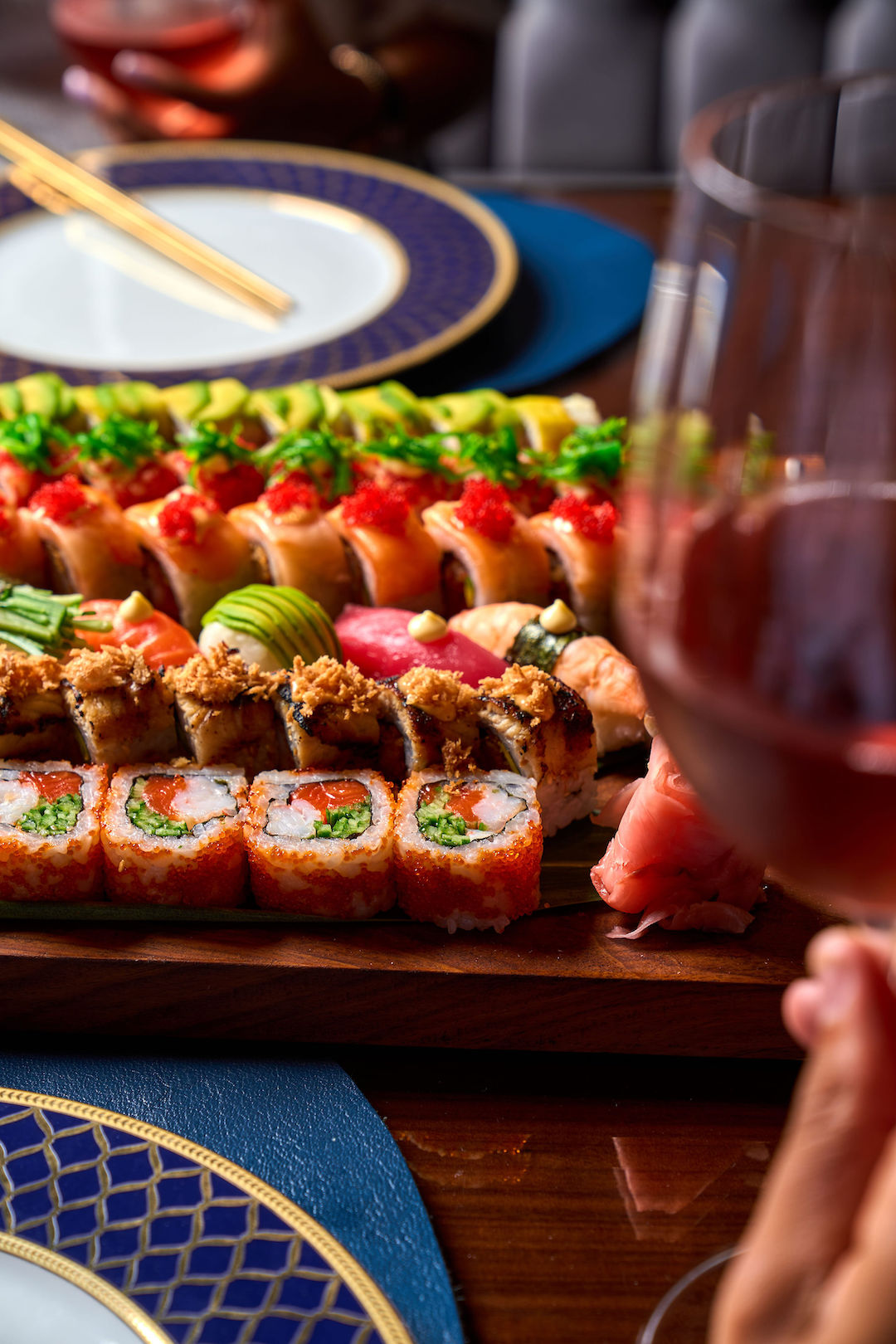 If you want to keep the romance going all year round, then TWO is the perfect place for you. Take your sweetheart out for a fabulous private dinner any day with their creative three-course menu, candlelight, and romantic music.
For reservations or any other inquiries, contact @tworestaurant on social media or
WhatsApp or call them on 01101134517.