A few years ago, the city's culinary scene saw the rise of healthy-dining, a concept that many Cairenes, the guilty-pleasure food lovers they are, regarded as just another food hype that would soon fade away. Contrary to what the cynics thought, the concept was here to stay, thanks to the growing number of believers in the city.
Applauding the concept, Cairo's iconic hotel, The Nile Ritz-Carlton, welcomes Cairo's healthy food fanatics to join its latest seasonal brunch, Farm to Table. Taking place at the hotel's international restaurant, Culina. The brunch gathers a host of health-conscious culinary options, where every ingredient is fresh, sustainably grown, and locally produced.
The hotel joins forces with local farmers to bring you the healthiest, freshest and most delicious selection of delicacies, while supporting the Egyptian agribusiness and the economy at the same time- it's definitely a win-win situation here. It's a part of The Nile Ritz-Carlton's new mission, Healthy Eating & Good for You Lifestyle, which guarantees offering top-notch quality food.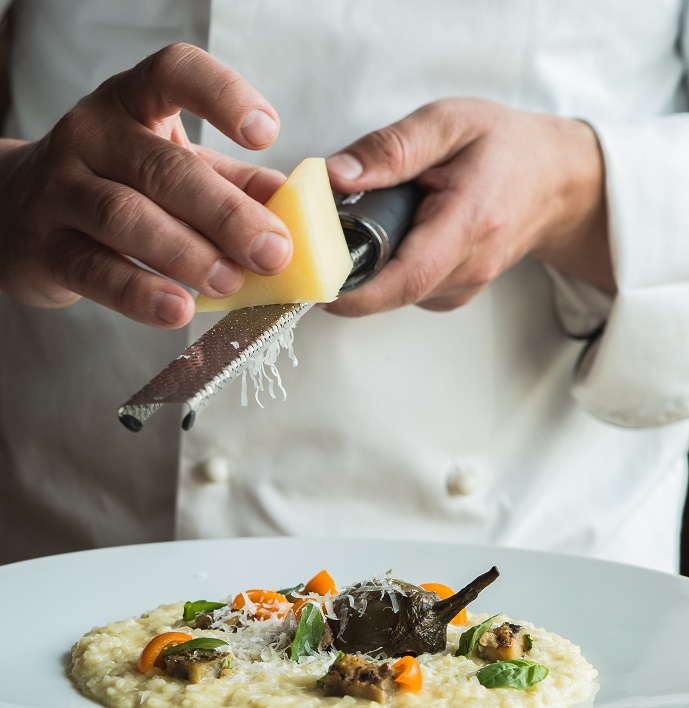 In addition, Farm to Table, offers all-you-can-drink local and organic drinks, sponsored by local beverages company, Al Ahram Beverages. The selection includes various refreshing cocktails, including bloody Mary, mimosa, sangaria and martini.
But what's the use of quality food and drinks without a delightful ambience? The Nile Ritz-Carlton's new brunch experience comes in the open-air, with a warm rustic setting, where a jazz band takes to the stage to play live music. Making sure that every member of the family feels at ease, there's a special kids' area that offer various engaging activities.
Alternatively, the hotel's Italian restaurant, Vivo, celebrates the theme with a seasonal selection of organic and vegetarian Italian choices, prepared by the restaurants very own chef, Carmine de Luggo, who is set to create a number of flavoursome seasonal dishes.
For more information and reservations call the Nile Ritz-Carlton at 0225778899.