We love food! Have we mentioned that before? Well, we do. Amid the colourful and tasty rainbow of food that spans across Cairo, one particular dish deserves to be celebrated in an article. Today we're talking about nachos, the beautiful Latin creation that graced our country with glorious flavours. Through our local food trips, we've seen a number of quite delicious nacho dishes, and here, we bring to you the top five nacho dishes in Cairo.
Chili's: Classic Nachos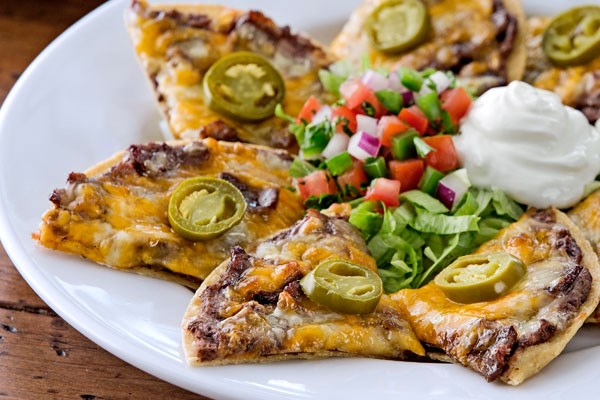 It doesn't get more basic than this, Chili's Classic Nachos is as classic as it gets, and that's a good thing. You get individual nachos with 3-cheese blend, jalapeños, black beans, and beef or chicken, circling around an assortment of pico de gallo and sour cream; absolutely delicious. You can't go wrong with Chili's on this dish.
Spectra: Triple Cheese Nachos
Perhaps one of the largest in terms of portion size, Spectra's Triple Cheese Nachos might be a surprising entry on this list, but their cheese blend just did the trick for us. It gets served with sour cream, and pico de gallo, as well as some shredded cheese. But despite the cheese being the main highlight, its distribution is quite unfair, and you'll have to impose a bit of social justice among the nacho chips yourself.
Gringo's Burrito: Chilli Nacho Fiesta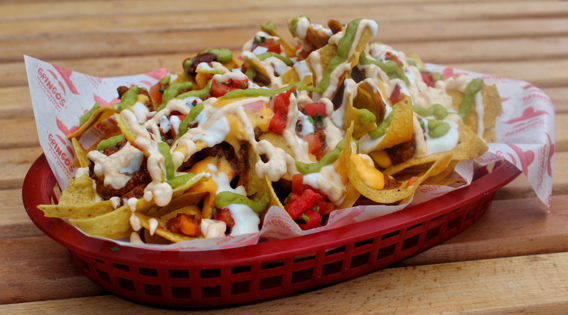 Gringo's Burrito presented itself as a fun Mexican shack with a whole lot of options. There's a lot of flexibility in terms of creating your own dishes, but for us, our favourite is the Chilli Nacho Fiesta. Quite a lot of heat will come off this plate, so be warned if you're weak on the spicy side. The crispy tortilla chips combine with the picante sauce and chilli con carne exploding in your mouth with flavour, as you push it with some sour cream, pico de gallo, queso, or creamy avocado sauce; heavenly.
Butcher's Burger: BBQ Ribs Nachos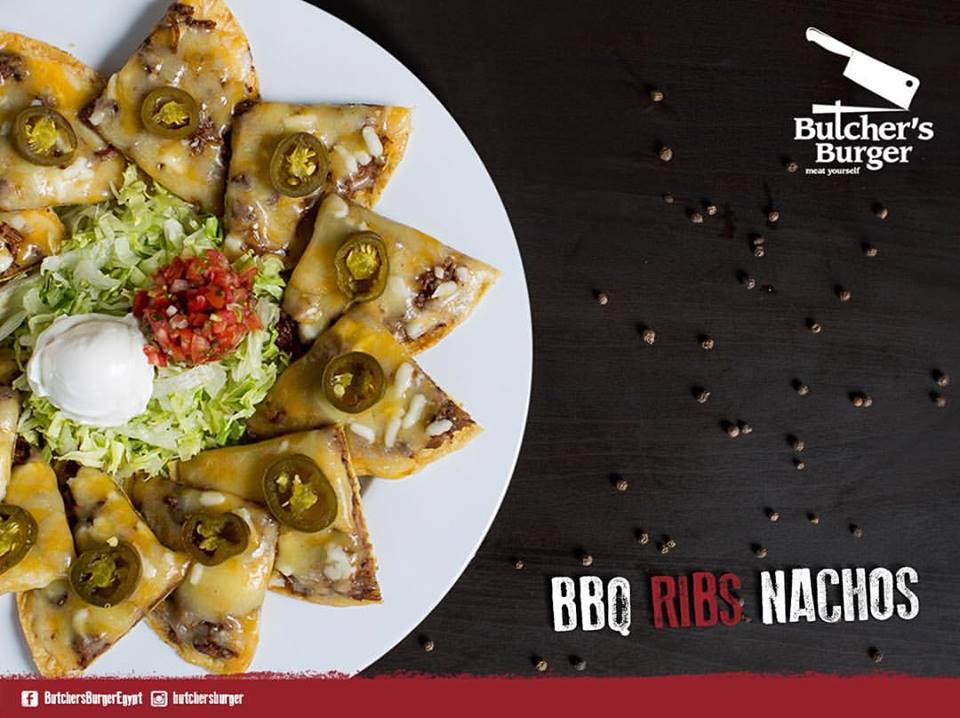 It is the most expensive entry here, and for good reason. Butcher's Burger decided to add a twist to nachos by using BBQ ribs instead of just any beef or chicken. You'll be served individual nachos, each with their own cheese, jalapeños and BBQ ribs. The combination is quite wonderful, and you'll end up wishing this plate never ends.
Tabla Luna: Chilli Nachos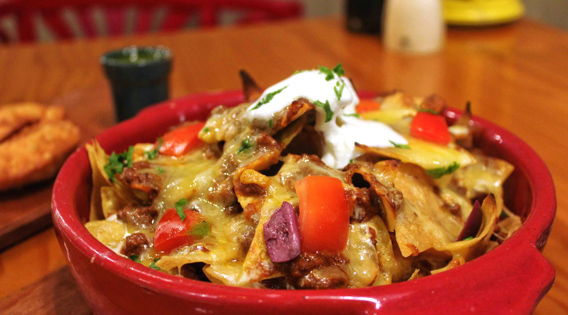 This is the real deal, if you don't try any other nacho dish, this one is a must. Tabla Luna's Chilli Nachos is a simple dish: tortilla chips, chilli con carne, cheese, tomatoes, black olives, and sour cream. Despite its simplicity, everything is perfect without overpowering the other. You can taste every flavour, and each will have a most delicious effect. Do not miss this dish.