A lot of people think negatively about eating out in Ramadan, mainly because of the exaggerated prices. Some restaurants serve you the exact same dish, plus soup and a Ramadan drink, but add something like 100 EGP to the original price of the meal. This leads people to prefer eating at home rather than paying much more for what they'll get. So, to those people, we say don't despair, Cairo 360 is here with a solution, and we're presenting you with 5 of the best restaurants that offer affordable Iftar in Ramadan.
Mashawich: Sandwiches, Grills, and More
This place serves up excellent Iftar dishes and the service is super friendly. Their prices are quite reasonable, especially since there are no service or tax charges.
For Iftar and Suhour, you can enjoy a different ambiance and good food. Their drinks are also quite refreshing, we especially liked their sobia drink.
Avitchii: Unique Decoration in Open-Buffet Iftar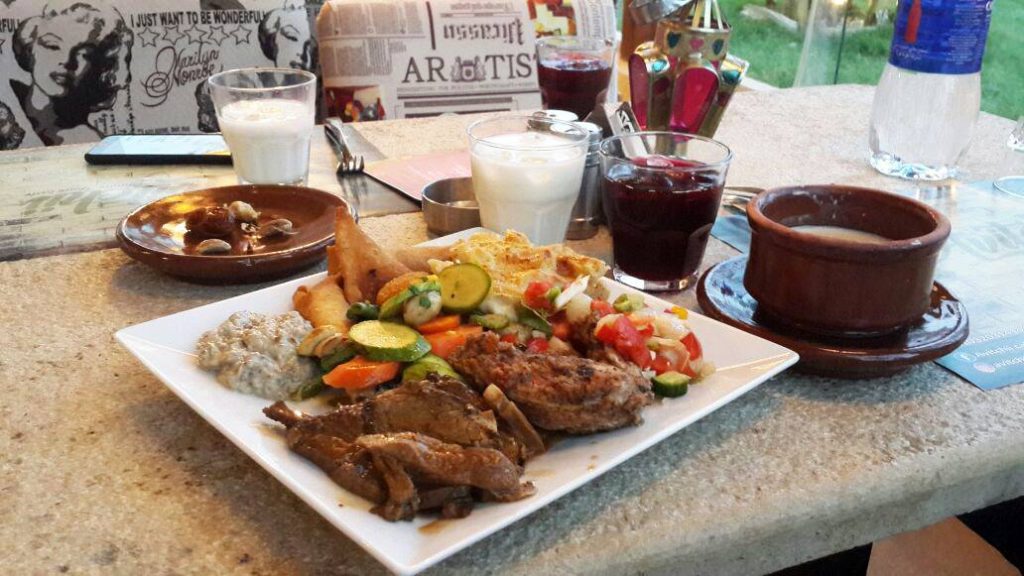 Located in Sky Center Ville, Avitchii looks like a small shop, but inside, things are much more spacious, and much livelier. Their decorations are quite interesting, and you can enjoy normal tables, high tables, or open air seating.
Avitchii serves up a diverse open-buffet option that is sure to fill you up with delicious food, all for a reasonable price.
Oldish: Downtown's Beautiful Gem
This is one of the places we really enjoyed visiting. You'll feel right at home when you're at Oldish thanks to their great service, comfortable decoration, and delicious homey meals.
Don't forget to get yourself a cup of coffee here, it is expertly made. Their desserts and other drinks are also quite tasty.
Fish & Chips – Asmak El-Shami: Seafood in Ramadan?!
Yes, seafood in Ramadan is not a big no, no. It's still early, and a few drinks of water will stop all that thirst the next day. The Downtown restaurant is quite small, but the decoration is truly unique. And what they lack in space, they more than make up for in menu diversity.
Choose from their delicious seafood options, tajines, pastas, soups, and appetisers. You'll fashion yourself a nice and varied meal that will surely be worth the reasonable price.
Dawar Farah: Authentic Egyptian Food in Mohandessin
A staple when it comes to Egyptian cuisine, especially in Ramadan, are grills. They're tasty, filling, and not much known to promote thirst.
Dawar Farah is one of the best places to have yourself a nice grilled meal. Their food is excellent, and the service is professional and very friendly. You'll find it a bit hard to leave this place.