Ramadan is almost here folks and it's time to get your plans in order. The holy 30, or 29, days pass by very quickly, and you don't want to miss out on the fun. So if you're looking for something exciting to do this year, look no further than Semiramis InterContinental Cairo. You'll find different Ramadan delights that will help you enjoy this amazing month!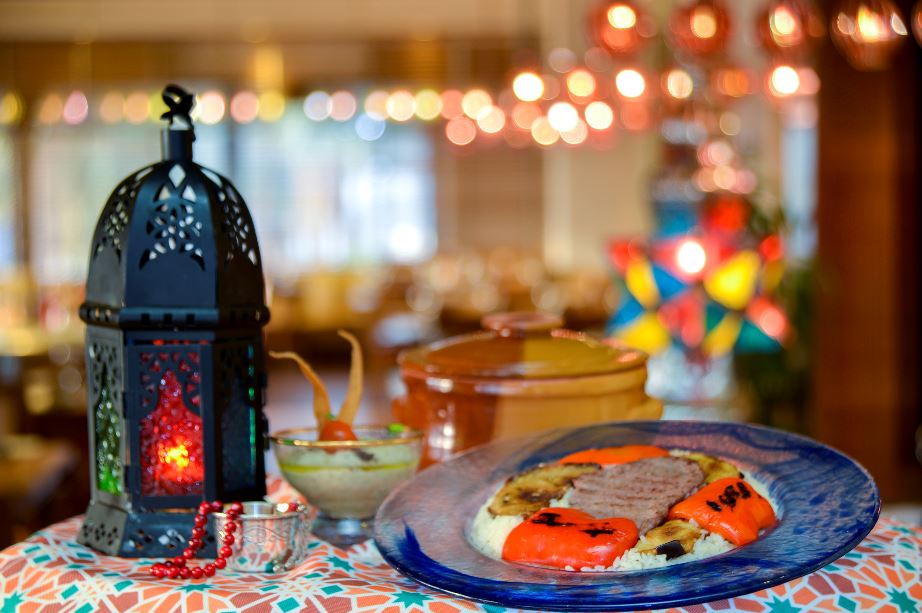 Multi-Ethnic Iftar Cuisine
Semiramis InterContinental Cairo's Night & Day restaurant is serving up an open-buffet Iftar this Ramadan which includes all your favourite Egyptian specialties, as well as some ethnic international flavours from India, China, and Italy. Travel the word during Iftar with a unique ensemble of multi-ethnic dishes starting from 400++ EGP per person.
Try Ramadan, the Italian Way
Italian food lovers don't have to delay their delights till after Ramadan, you can enjoy authentic Italian dishes at Iftar & Sohour this Ramadan at Pane Vino. Chef Giovanni Romagnoli and his team will make sure you're entirely satisfied with the food. You can also enjoy shisha overlooking the Nile at the Pane Vino Terrace. Iftar set menus start from 360++ EGP per person.
Sabaya's Lebanese Ramadan Flair
If you're looking for something more oriental, Sabaya has you covered. The famous Lebanese restaurant has a line-up of delicious set-menus courtesy of Chef Walid Baz. Experience the homemade delicacies of Lebanese cuisine this Ramadan at Semiramis InterContinental Cairo. Set menus are 375++ EGP per person.
Ramadan is All about the Long Fun Nights
There's something quite unique in the air of Ramadan nights, so experience it with friends and loved ones at Semiramis InterContinental Cairo for maximum enjoyment.
Hit the Nile Terrace for Fawanees Nights, and indulge in your favourite oriental dishes under the stars. Enjoy shisha and live entertainment late into the night, or binge on your favourite shows on large screens with friends. The Nile Terrace offers iftar and sohour options.
But if you're looking to satisfy your sweet tooth, Tea Garden & Café Corniche is the way to go. Indulge in all the traditional sweet Ramadan dishes such as konafa or balah el sham, all made to perfection.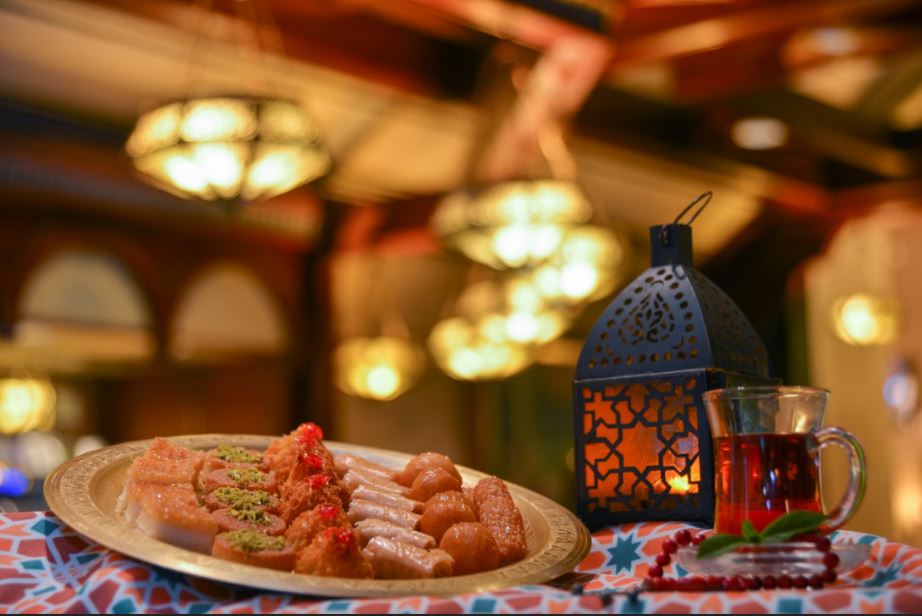 Catering All Your Iftar & Sohour Gatherings
While going out in Ramadan is always enjoyable, sometimes you prefer to just gather your friends and family at home. But this year, you don't have to worry about all the trouble of cooking during fasting, you can simply rely on the experienced hands of Semiramis InterContinental staff.
All traditional Ramadan favourites are available, and you can also add some eclectic dishes of Thai cuisine from the award-winning BirdCage restaurant under the helm of Chef Narog. The same is also available from Chef Giovanni and his famous Italian dishes.
Semiramis InterContinental Cairo can also organise your event in the décor of your preferred style. And if you're holding a business Ramadan event, they have you covered with banquet halls and ballrooms that can hold up to 1,200 people. Their external catering services also work for any number, whether it's an iftar or sohour for 30 people, or more than a 1,000.
Semiramis InterContinental have all your Ramadan needs covered. From different flavoured Iftar and Sohour options, to catering for home gatherings or corporate events.
For more information and reservations please call 27988188.