Fusion: Enduring Nile-Side Asian Restaurant in Maadi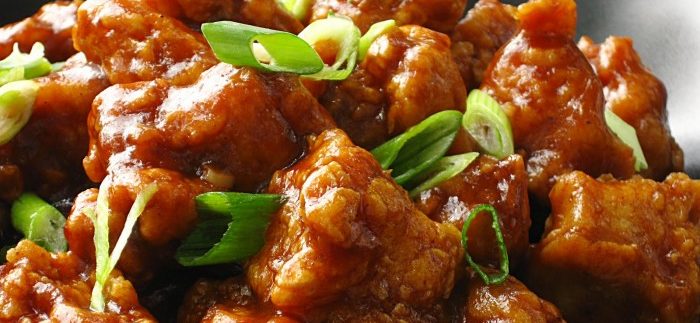 Food is a fickle business. Only a handful of restaurants in Cairo have withstood turbulent years and fluctuating markets. While many others simply couldn't sustain the business, others have pulled through because they offer a special something.
Fusion is one such restaurant that has been on the Maadi Cornichefor years. Sharing a patio right on the Nile bank with T.G.I Fridays, at the right time, the view and weather are spectacular.
To be honest, Fusion doesn't exactly have the best reputation for its food. It's been four years since our last review, so a re-evaluation was in order. We stopped by as sunset was approaching and the scenery was beautiful indeed, but in early September, it may be too hot for some.
We dove into the menus, quickly deciding on Golden Prawn Bag (32LE) and Teriyaki Beef (44LE) appetisers, as well as Beef in Oyster Sauce (64LE) and Mongolian Chicken (53LE) accompanied by Glass Noodles (27LE) and Vegetable Fried Rice (15LE).
The service was faster than we remember it being a few years ago. Served first were the Golden Prawn Bags – a Thai variation on spring rolls – alongsidethe Teriyaki Beef. The crunchiness in the golden bags was inconsistent; the upper side was crisp but the bottom had a bit of moisture that caused sogginess. The Teriyaki Beef –tiny pieces of beef in a bland soy sauce that didn't quite taste like Teriyaki – was also disappointing.
Not a good start. Maybe the main courses could change our minds. The Mongolian Chicken – stir fried cuts of chicken breast in a sauce of soy, ginger and garlic, along with spring onions and other veggies – was probably the best out of all the dishes served. The chicken was plentiful, but, once again, as a whole, it tasted rather bland – case in point being that pouring the sauce over the glass noodles added nothing to them.
The Beef in Oyster Sauce was even less successful; you could hardly taste marinade on the beef and the sauce was absolutely no good. It didn't work with the fried rice or the noodles. It barely worked with the beef.
The Fried Rice was very dry and neither main course could salvage it. The Glass Noodles were slightly better, but not by much, still needing some flavour from the main course.
The overall theme for our latest visit to Fusion was tasteless food, which is remarkable when practically all Asian cuisines involve a lot of spices and sauces that are very powerfully flavoured. We can't really say our experience was a pleasant one. With a bill racking up to 270LE and not a single dish that can be considered a success, the excellent Nile-side view isn't quite excellent enough to make up for the restaurant's poor quality of food.