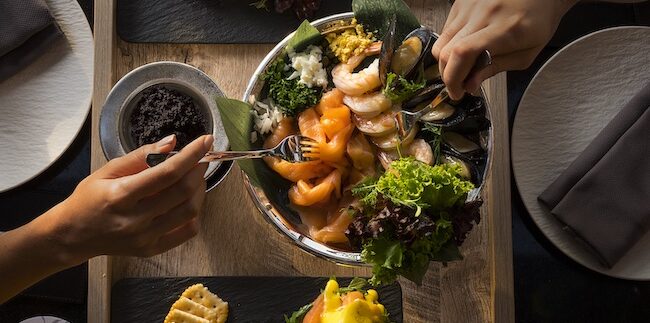 written by
Haajar Abu Ismail
Bringing together a unique fusion of Asian and International cuisines, Gingko Restaurant and Bar is the perfect addition to Cairo's food scene.
Those looking to grab a proper luxury breakfast can visit Gingko in the morning and try their breakfast by the Nile. The Champagne Breakfast is an experience not to be missed, offering eggs, smoked salmon, and shrimp alongside a premium bottle of champagne. Of course, anyone looking for a more classic meal option could always opt for the American Breakfast with eggs, cold cuts, and hash browns.
Their evening cuisine also offers the ultimate gastronomic experience; from the Octopus Carpaccio and the Saffron Sea Scallops to the Teriyaki Glazed Salmon and the Angus Rib Eye Steak, there's something for everyone at Gingko. Even the dessert menu deserves attention, providing unique options such as the Blueberry Nut Crème Brûlée and their Ferrero Rocher Cake.
Gingko also boasts a stellar experience of Egyptian nightlife. Dance the night away with some energetic tunes courtesy of their live DJ starting at 9 pm every night. The restaurant's gorgeous setting only adds to the experience with modern seating, earthy tones, and an incredible view of the Nile River.
Whether you choose to try their luxurious bar or impressive morning selection, Gingko can be the ultimate night out or the perfect start to the day.
Join them from 5 pm to 1 am every day at the iconic Fairmont Nile City Hotel, and don't forget to catch breakfast offered every Friday and Saturday from 11 am to 1 pm.