written by
Nesrien Abdelkader
The Greek philosopher Socrates once said we should "eat to live, not live to eat". However, it's hard to believe that he wasn't a big foodie when Greek cuisine tastes so good! Ever since Alexander the Great arrived in Egypt, we've had an affinity for the Greeks' beautiful culture and tasty dishes. So if you're a fan of the country's delicious Mediterranean flavours, you'll love these Greek restaurants in Cairo. You might not be living it up on the coast of Santorini, but these eateries are the next best thing with their unmissable meals and beautiful blue and white hues.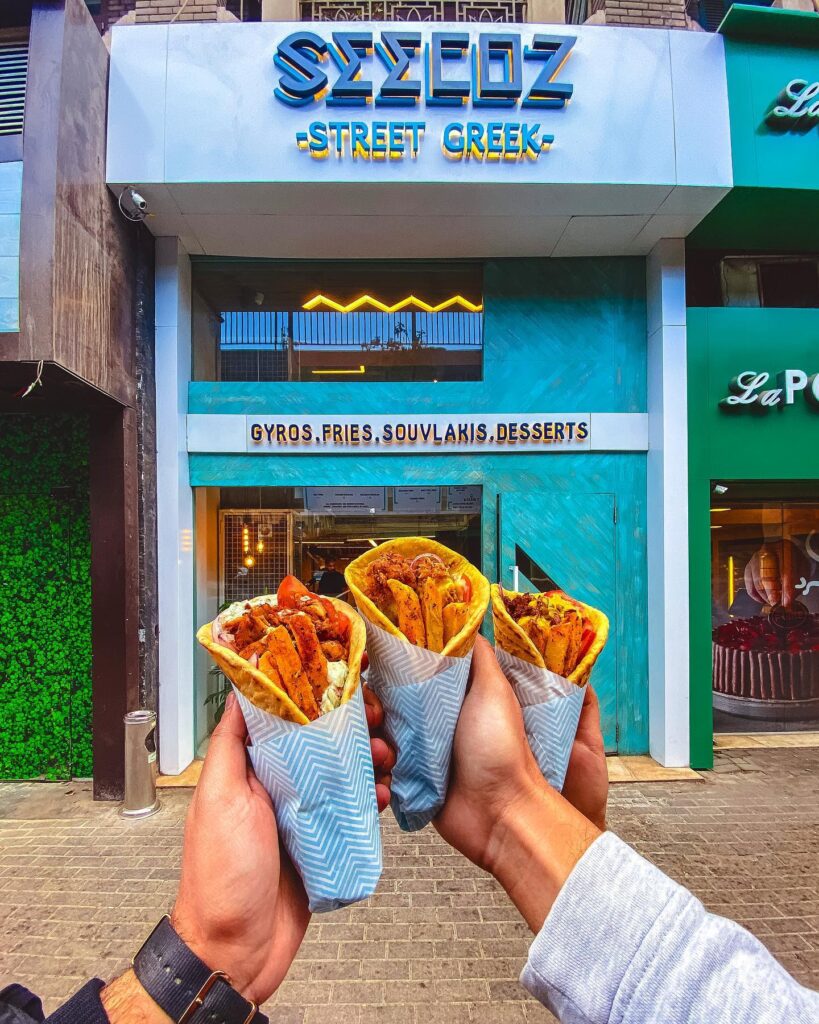 Seecoz
With branches all over Cairo, this "street-Geek" spot has been a beloved staple in the Greek food scene for years. Seecoz is the perfect casual spot to grab a quick but delicious bite-to-eat with options like gyros, souvlaki, and halloumi fries. It recently expanded its menu to add some crazy new fusions of our favourite cuisines, like its Korean BBQ Chicken Gyros.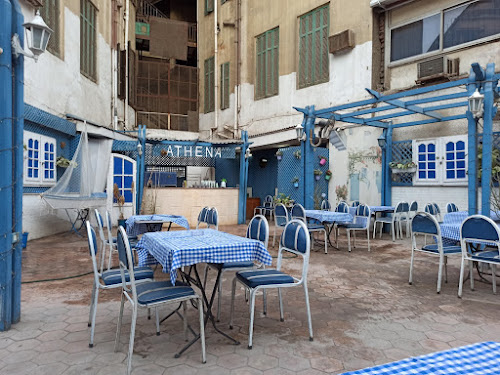 Greek Club
Nothing captures the Greek spirit like chilling outdoors with some amazing food and good company. The Greek Club has a charm like no other and feels like you could be sitting in a family restaurant in the heart of Greece rather than in Downtown Cairo. Just remember that it can get pretty crowded on the weekends.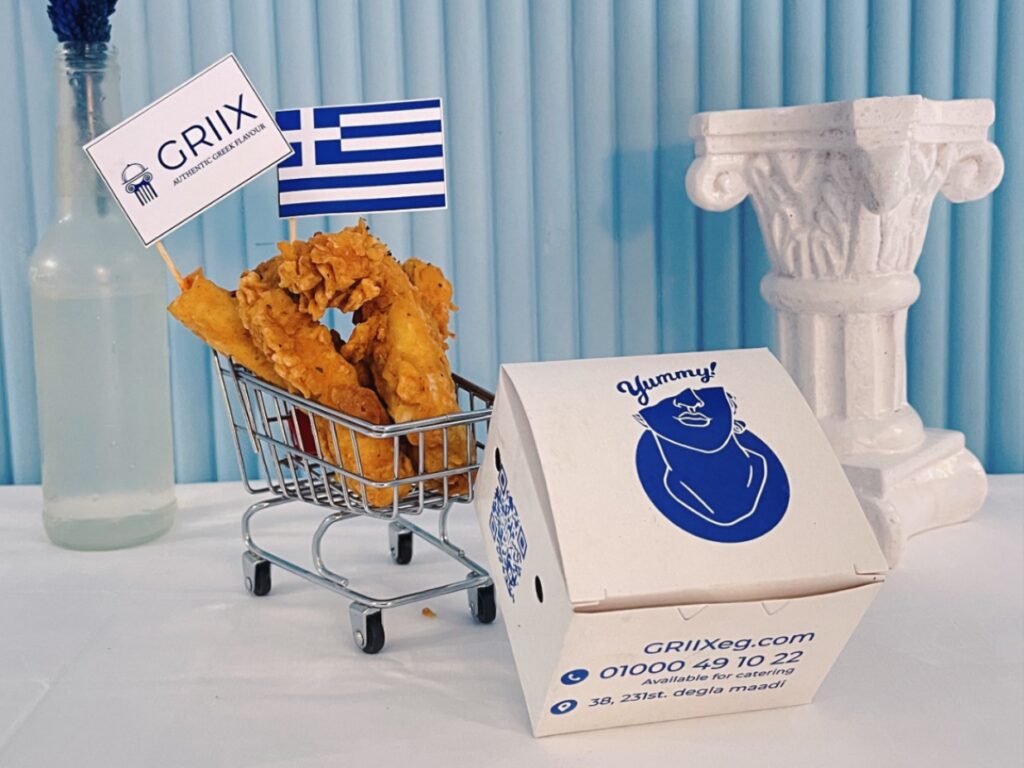 Griix
This recently opened Greek joint in Maadi is a cosy little spot with big flavours. Its Grecian decor is picture perfect, and the menu has all kinds of wraps, salads, fries and more. Try it out for an authentic experience without having to leave Cairo.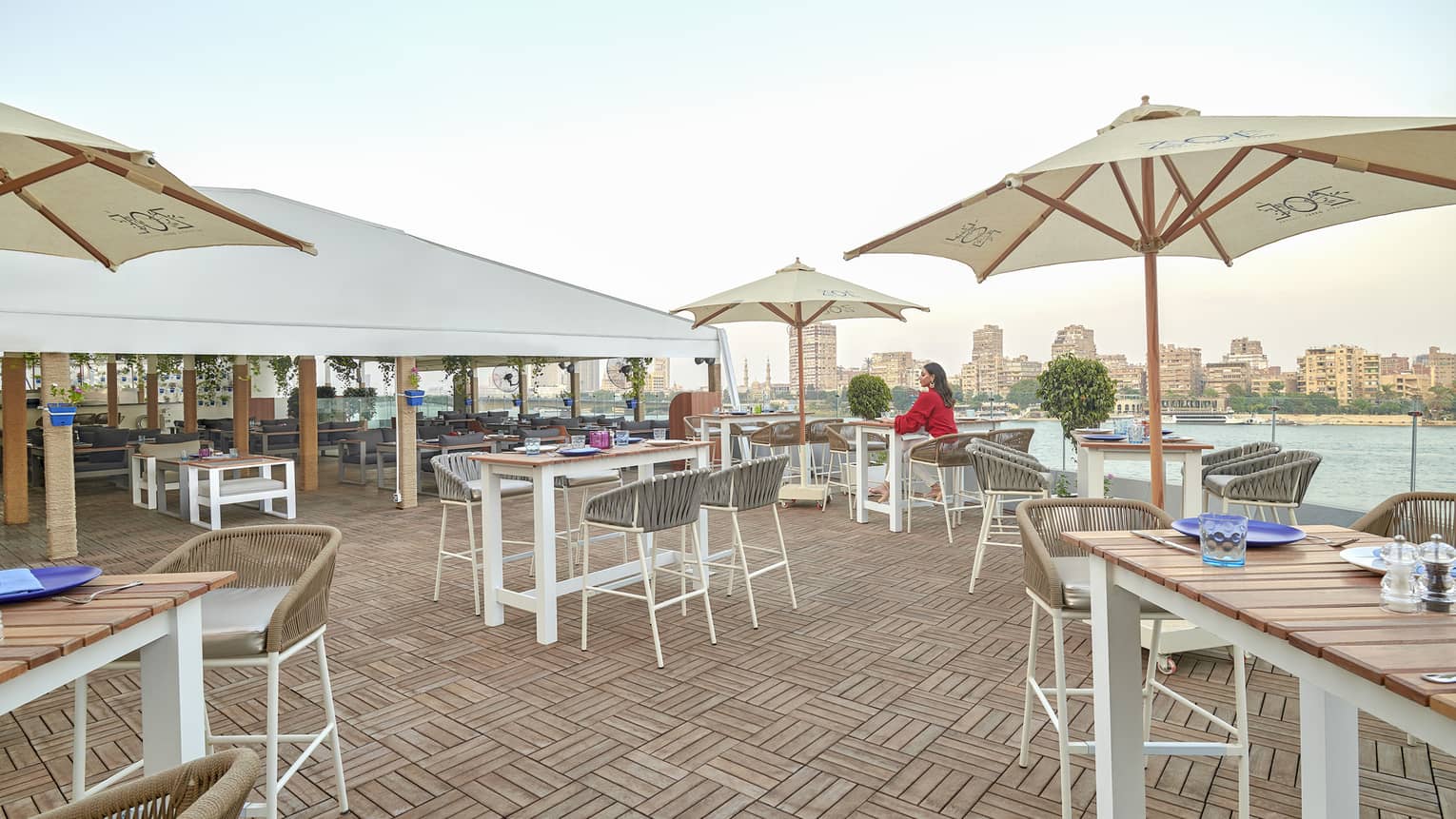 Zoé
Sweeping views of the Nile make Greek taverna Zoé restaurant a must-try for those craving a high-end Greek dining experience. Located on the upper deck of the First Nile Boat by the Four Seasons Hotel Cairo at The First Residence, the restaurant's signature dishes include a selection of Greek mezze, spaghetti alla Luciana, salt-crusted sea bass, and kataifi—a dessert made of berries, honey and Greek yoghurt ice cream.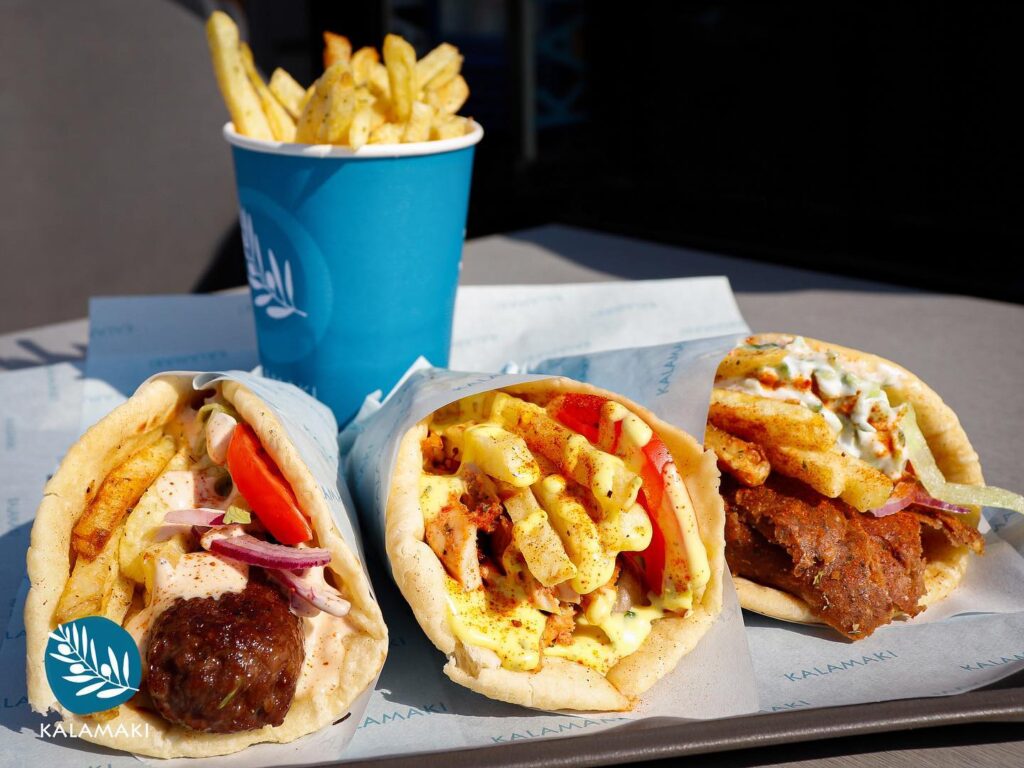 Kalamaki
Another Greek street food restaurant gaining popularity is Kalamaki. Try out its gyros and ultimate Greek fries, or go for something sweet like their deep-fried Oreos and Greek frappe. You can find this restaurant now at HydeOut in New Cairo, Maadi, and coming soon to Madinaty's Open Air Mall.
White and Blue
Alexandria's famed Greek Club has come to Cairo in the form of White and Blue restaurant. Located in New Cairo's HydeOut, this upscale Greek restaurant has spectacular fresh seafood, gorgeous decor, and peaceful vibes for an unforgettable dining experience.