Lord of the Wings: Big Portions, Big Flavours at the Platform in Maadi
The Platform, Nile Corniche Maadi, (Across from the Supreme Constitutional Court)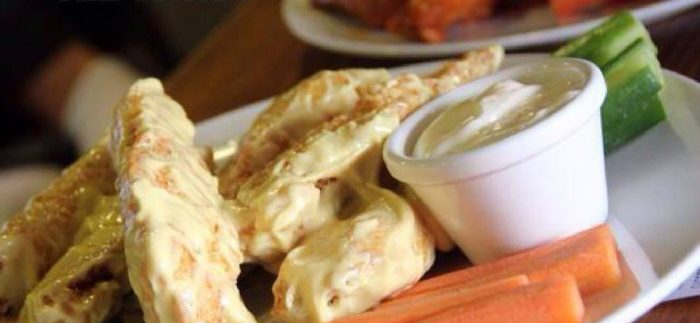 One the biggest obstacles of dining out at any of Cairo's restaurants is the city's unpredictable and often outrageous traffic. It's maybe why mall-dining, for all its flaws, is so popular; it's just quite nice to have a selection of eateries in front of you – something that recently opened river-side food court, the Platform, in Maadi offers.
After a long, drawn-out marketing campaign, regional franchise, Lord of the Wings, finally opened its doors and already looks set to be a firm favourite in the city.
As its name suggests, the restaurant's main culinary feat is chicken wings, prepared using a variety of marinates and sauces. For variety's sake, the menu also offers salads along with steak and chicken sandwiches.
Lord of the Wings is centrally located, right after the entrance. There is limited seating space indoors, since most of the dining is expected to be done in the Platform's courtyard, overlooking the Nile. The design is everything one has come to associate with a typical American diner, apart from the unnecessary flat screen TVs.
The menu is presented in the style of a check-list for diners to mark their orders. Wings are available in 6, 12, and 24 piece platters of regular and boneless varieties (48LE – 112LE). The sauces available include hot sauces with ranging degrees of spiciness, served with sour cream and fresh vegetable cuts. A variety of creative dressings include interesting options such as garlic sauce with parmesan cheese and Korean sesame sauce. Both of these were delicious; our wings were drenched with a thick topping of the garlic sauce that boasted melted parmesan. Although the Korean sauce was slightly salty, it maintained a uniquely authentic Asian flavour.
Poultry aside, their 3×3 burger (74LE) is huge, with three patties served with a side order of nachos and coleslaw. Their beef is of a high quality, perfectly seasoned and topped with layers of cheddar cheese and jalapenos. If indulging in their 'make your own' burger (61LE) option, be wary that additions such as bacon and parmesan can add a lot to the price. One of the most enticing offers here, however, is the refillable soft drink cup (22LE) – an essential when it comes to some of the restaurant's spicier options.
While we struggled to sit for long in the cold outdoors at the Platform, there was little to detract from the dining experience, so to speak; big portions, big flavours.