No matter how delicious other cuisines may be, there will always be something homely about our beloved Egyptian food. However, the fast-paced life we are living makes one's option for cooking anything that can be prepared in minutes- a virtue that Egyptian cuisine, with all its wholesomeness, is short of achieving.
But waiting for an authentic Egyptian feast at your mama's has become a thing from the past, because Tropicana Group, the one behind chains like Chili's, Carino's, Halaket El Samak, and others, brings us Mama, the latest addition to Cairo's list of Egyptian restaurants.
Offering a huge selection of authentic Egyptian dishes, but with a motherly touch, Mama's menu boasts a variety of classic soups, appetisers, and salads, in addition to all-time favourite beef and poultry items, including kofta, kebab, stuffed chicken, roasted duck, and more. The menu also includes various homemade recipes that cover oven-cooked dishes, as well as rice, keshk, freek, and vegetables.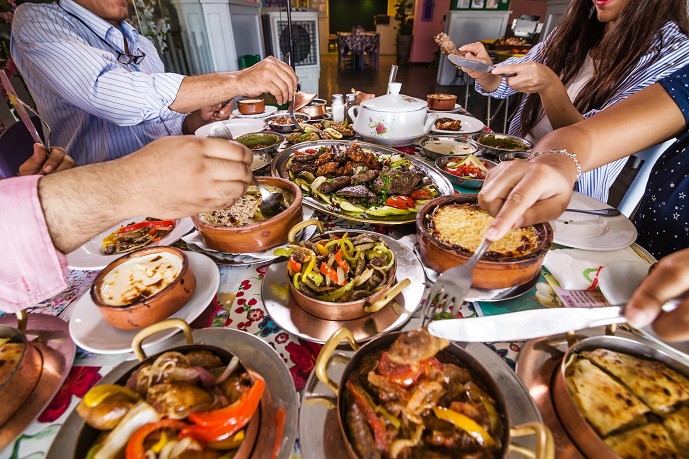 Of course, authentic goodness is made to be enjoyed within a warm setting, Mama is well prepared for this, with a special offer called Sofret Mama. Sofret Mama is a table that takes up to 6 people, where Mama's range of soups, appetisers, and desserts are served, in addition to your choice of main dishes, all at the price of 499LE. But if you feel like enjoying Mama at home, you're just a phone call away. Just ask what the dish of the day is, and soon you'll have your authentic feast at the comfort of your house.
Wondering where you can find Mama? The restaurant has a number of branches across town; in Heliopolis' Merghany Street, Zamalek's Nile City Boat, and in Nasr City's City Stars Mall, and Porto Cairo Mall First Settlement.