written by
Christina John
If you're looking for an extraordinary dining, event, or entertainment experience along the Nile, look no further than The Marquise, Grand Nile Tower's private luxury boat. The Marquise boat redefines the regal and elegant Nile cruise experience, offering a unique way to enjoy the beauty of the river. The Marquise is a riverboat spanning an impressive 73 metres in length and 14 metres wide. Its interior is elegantly decorated and interconnected through a foyer, a spiral staircase, and a panoramic glass elevator situated at the heart of the boat. From the moment you step on board, you'll feel like royalty.
Whether you choose to dock alongside Grand Nile Tower's terrace or embark on a Nile cruise along the river, the Marquise promises relaxation and entertainment. The cruise takes you between Cairo and Helwan, offering a picturesque view of the Nile.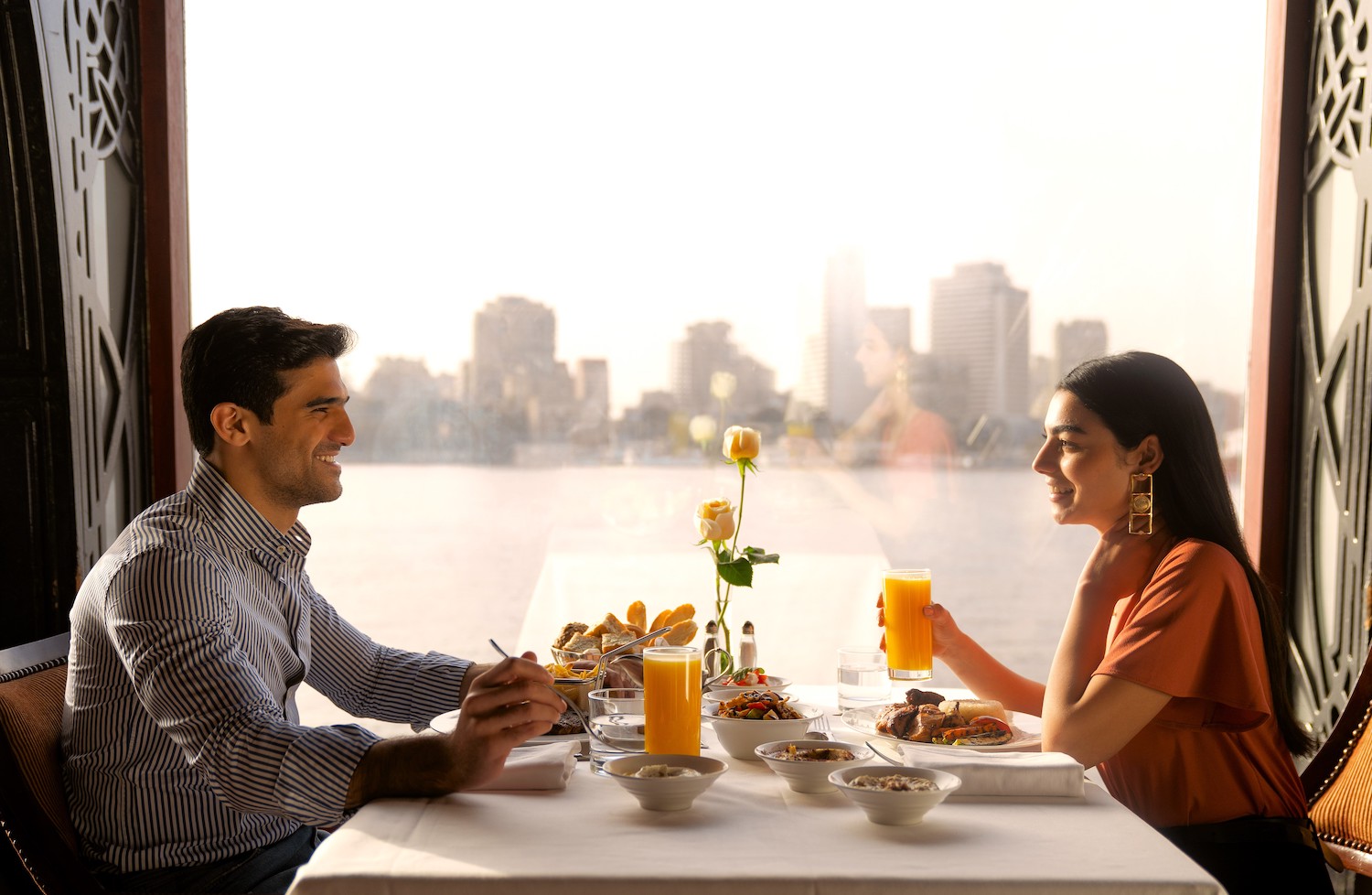 One feature that makes The Marquise stand out is its array of distinct dining and entertainment outlets. For those with a taste for European and Oriental flavours, the Baccarat restaurant, the main restaurant of the boat, is a must-visit. It offers seating for up to 120 guests in a classical Oriental setting, with rich wood furniture and textured carpets. During Nile cruises, the restaurant serves lavish buffets of international delicacies, accompanied by a selection of non-alcoholic beverages. The live entertainment, including duets, Egyptian folk performances, and a full band, adds a touch of charm and dazzle to the dining experience.
As the sun sets over the Nile, the open-air Moon Light deck on the boat's upper-level calls. There, you can enjoy the soft breezes and melodious tunes while taking in the breathtaking views of the Nile and the changing skyline of Cairo. The Moon Light is the perfect spot to relax and savour the moment.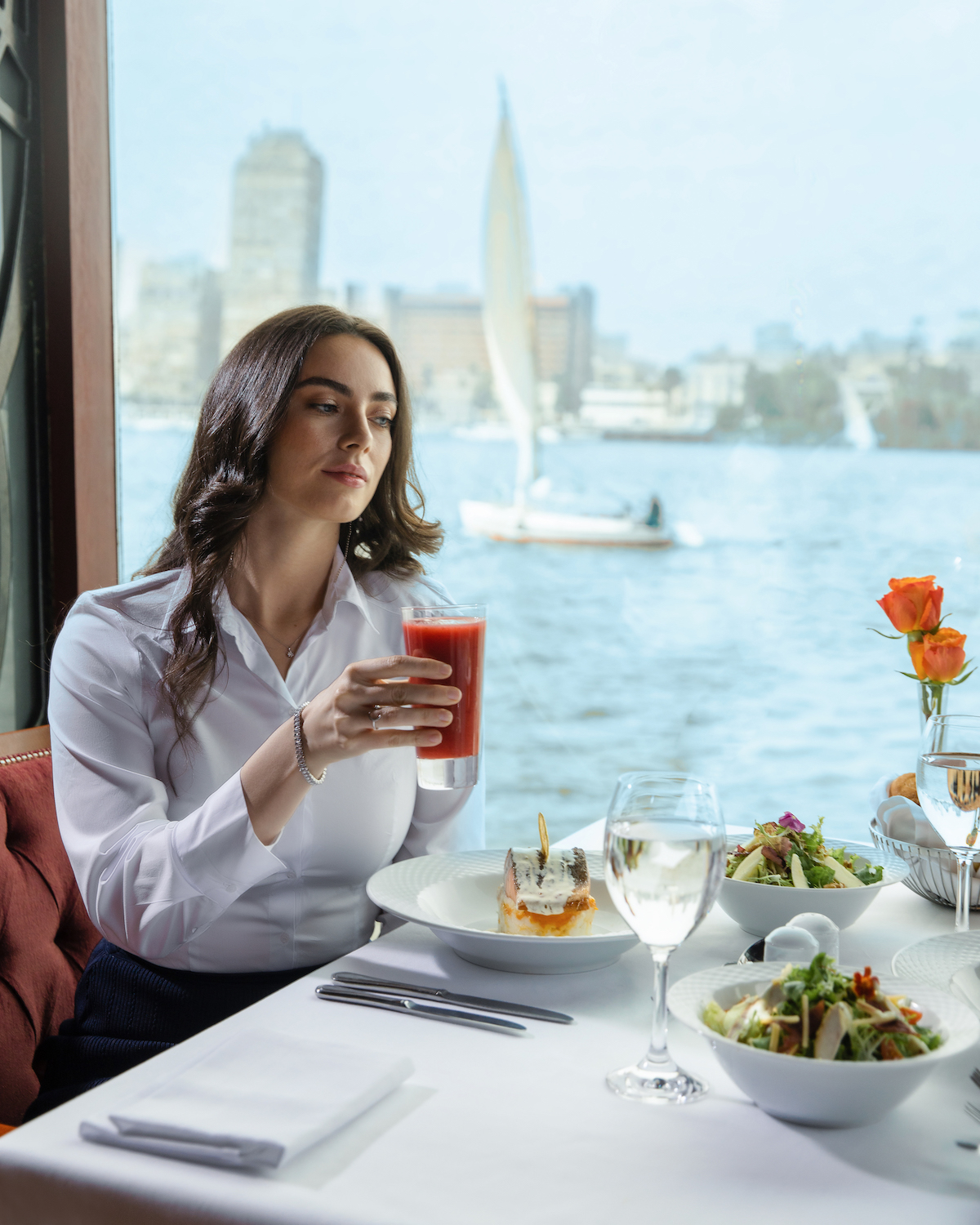 The Marquise doesn't stop at dining and relaxation; it's also a venue for memorable events, from small gatherings to big lavish weddings. The Connections venue on board is adaptable and ideal for creating unforgettable moments. If you're seeking an original and elegant event venue, remember that the Marquise boat is available for private and exclusive events day and night.
Through its luxurious surroundings and world-class service, the Grand Nile Tower Hotel is setting a new standard for luxury travel, events, and dining in Cairo.
To book your experience on the Marquise boat, inquire about bookings, or get more information, contact the Grand Nile Tower Hotel at +201153388874, +202 2365 1234, or send a message to the hotel's WhatsApp number at +20 1050551555.