One of the most booming trends in Cairo is that of a food plaza, a sophisticated food court if you will. But when you think of such an establishment, you'll see it's not that new to Cairo. Long ago, when the millennial generation were yet to be born, or perhaps just little kids, these food plazas took shape as an idle ship on the banks of the river Nile.
Maxim Restaurants was one of the first ever projects of such scale. Established in 1995, by the International Company for Touristic Projects (ICTP), Maxim Restaurants have had 23 years of success in the restaurant business. Their prime location on the Nile, right in front of the Cairo Marriot Hotel in Zamalek, has made them the perfect place for a memorable night out. So where can you go at Maxim Restaurants?
Open for those aged 21 and above, Gŭ Lounge is one of the hottest spots in town for oriental entertainment. It mixes delicious Asian flair in cuisine with fresh and captivating oriental live entertainment featuring some of the best singers in town, together with belly dancers, a violinist show, and their resident DJ. Enjoy their delicious food and make the most of their daily sushi promotion, all while enjoying a ritzy lounge experience with live entertainment.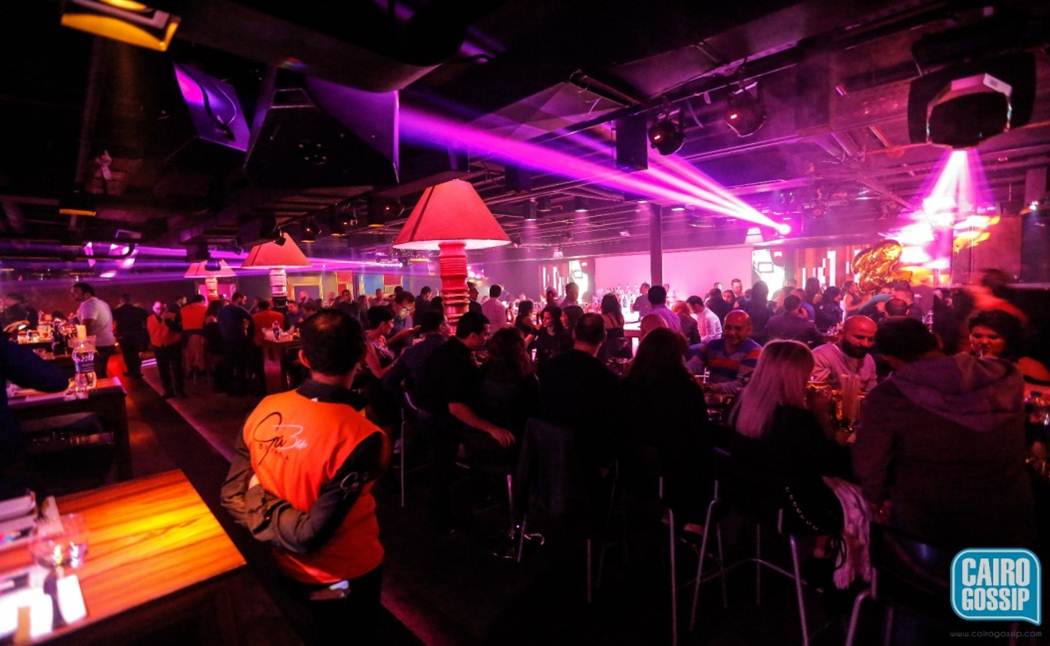 If you're looking for something a bit more peaceful, head over to Abd El Wahab restaurant for a Lebanese feast with a Nile view. This Lebanese franchise took its place in Maxim Restaurants in May 2018. With a prime location on the upper deck, the open-air atmosphere together with the Nile view makes for an unparalleled ambience.  Open to everyone of all ages, enjoying the Lebanese delicacies, courtesy of their experienced chefs, will surely put you in a good mood.
But if partying is what you're about, then hit Outdoors. Offering daily live entertainment featuring percussionists, violinists, resident DJ, and gorgeous belly dancers, it was opened in 2012. With its prime location on the river, it offers the perfect outing on the banks of the Nile. There's a 21-year age minimum in this venue.
But of course, how could we miss the most important venue, the first to take its place in Maxim Restaurants. Nile Maxim cruising restaurant was the first spot to be made available at Maxim Restaurants. It offers one of the most elegant Nile cruise experiences in town, and is the only cruise to serve A La Carte international food. Behold the spectacular views from the Nile, and enjoy live entertainment featuring Extravaganza Band, Tanoura shows, and belly dancers. This place is perfect for a family outing as it accepts all ages, and you can be sure of their quality thanks to the many awards this venue has received.
But that's not all, Maxim Restaurants are looking to expand further in their next phase with three more restaurants opening very soon. There will be one right in front of Gŭ Lounge, as well as one on the first floor, and another on the second floor. Since the mission of Maxim Restaurants is to "Deliver first-class quality standards of the restaurants business", we're sure these venues are going to be amazing.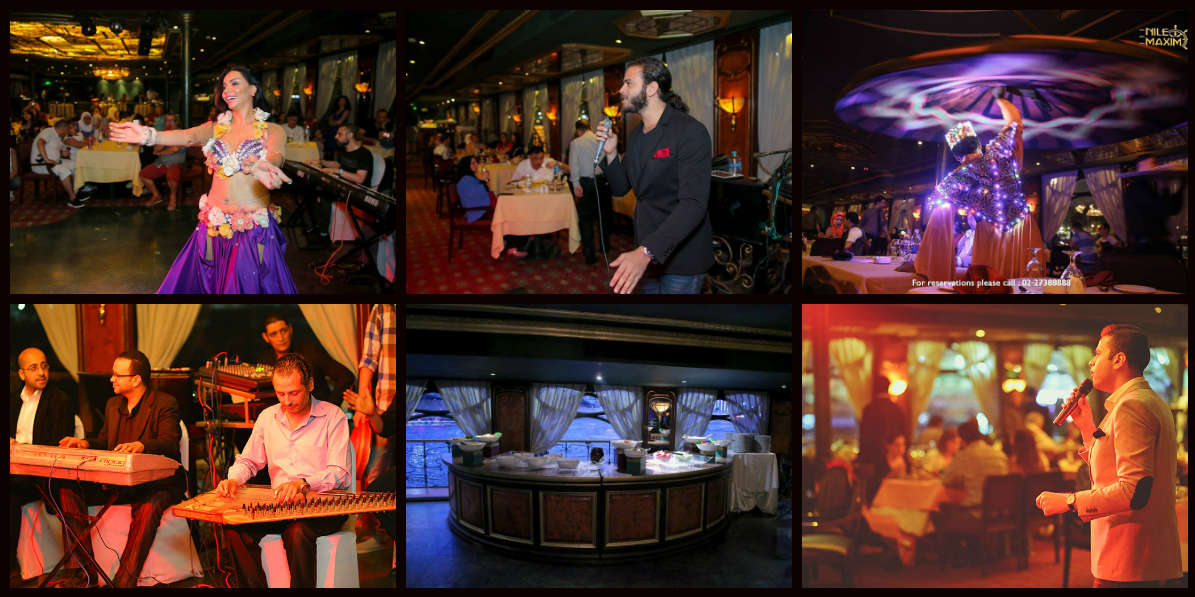 Bonus Partnership: Halah Limousine
Halah Limousine is the transportation provider of Maxim Restaurants, and they're here to relieve you of all the commuting worries. If you're looking to get your commute with Halah Limousine, they have a fleet of cars, buses, and limousines available for rent per your wishes.
All in all, Maxim Restaurants are where you need to head if you're looking for panoramic Nile views, delicious food, great memories, and so much more.