Mother's Day Dining: Lavish Deals in Cairo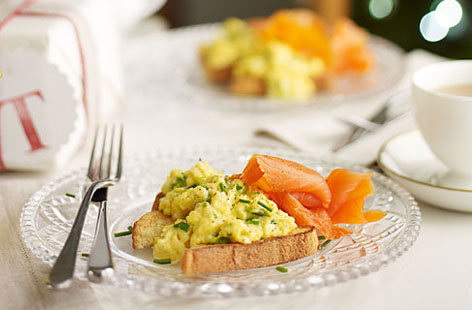 With
Mother's Day upon us, the hunt for the ideal way to celebrate in Cairo and show proper
appreciation for all the mothers out there is in full swing. Scrambling around
town searching for the perfect way to express your gratitude? How about going
out for dinner – Cairo's restaurants are bursting with great packages and surprises
on this special day!
Always
aiming to impress, the Fairmont Nile City has not one, but two package deals on
this special day. For 280LE per person, enjoy a four-course meal at Saigon Restaurant
& Lounge along with a complimentary voucher for one night at the hotel,
valid until the end of April. A simpler option at Napa Grill is for 180LE, also
offering an exclusive four-course menu. Both packages include a dessert buffet
after dinner with live music at the Onyx Lounge.
As part of a
more extensive deal, the Kempinski Nile in Garden City is asking for a quick description of
your mum, along with a picture of her for the chance to win a package that
includes treatments at The Spa, a Grande Deluxe suite for a night and other gifts
sponsored by The Giftery and style-treasure.com. Dinner for four at Turkish restaurant Osmanly also comes as part of this lush prize.
Also in Garden City, the Semiramis
Intercontinental celebrates the day with a 'Love You Mom' menu at their
restaurant Pane Vino, where all prices are 50% off. If you dine at any of the
hotel's outlets, you will be entered into a raffle with a chance to win a
relaxing weekend for two at a Presidential Suite, Exclusive Suite or Nile View room.
For
a variety of set five-course menus; head over to Ristorante Tuscany at the Cairo Marriott
Hotel in Zamalek for dinner. Saraya Cafe also offers afternoon tea with 50%
off for the guest of honour. The tasty treats will include freshly baked scones
and French pastries, gourmet finger sandwiches and a list of speciality teas.
The Bakery is taking part by preparing personalized Mother's Day cakes as well
as many other goodies.
Zamalek
has a few other options where the newly opened Black Rock Restaurant invites you to its
VIP room to celebrate with special Mother's Day rates – reservations are
required. Lebanese chain Abdel Wahab is giving out free desserts
and surprise flowers to all the mums, while Blue Nile Boat also has more
surprises and a complimentary cake with other gifts being promised.
Asha's and
Chop Chop in Giza serve authentic Asian food and by being true to their roots,
both venues are offering diners the chance to win a fantastic trip to either
China or India. The draw will begin at 10PM.
The Fairmont
Heliopolis & Towers is offering a full-fledged deal that includes all of
its outlets: Maria's, Al Dabke, Leonardo, Egyptian Night, Lan Tania, Raj and
Aqua e Luce. For a group of three or more, expect a complimentary lunch or
dinner for mothers and be delighted with the surprise gift they have in store. Intercontinental City Stars is letting all
mothers eat for free, just as long as it is a party of four or more.
Paying 230LE at
Le Chateau at Pyramisa Hotel affords you an international and oriental open
buffet worth 500LE. Mothers are free for every two paying adults; children
under ten years old also go for free. Minors above ten years are 50% off,
however drinks are not included. This offer is available starting the 21st
of March, lasting until the 23rd for those who can't make it on the
day.
Over in New Cairo, the Dusit Thani Lakeview Cairo offers the celebrated women another chance to dine for free in a group of four at Branzino's specially crafted buffet.
Pestle & Mortar – our favourite restaurant in 6th of October City's Mall of Arabia – is offering mothers 50% off on any main course dish, an offer that is valid until the end of March
There are so
many delectable choices around, so don't even consider coming up with an excuse
not to pamper your mother on this important day. With so many options to choose
from, the only challenge you might face is deciding on just one.