Nightspots By Day: Shedding Some Light on the Party Scene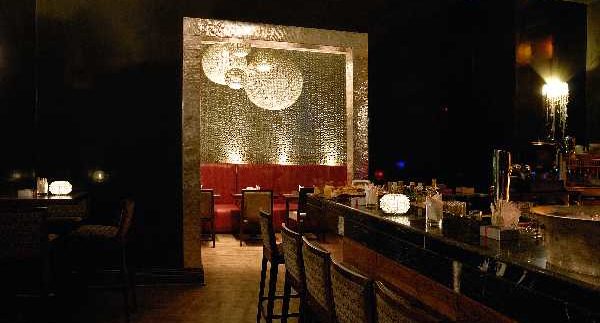 written by
Dallia Abdel Moneim
We all know that Cairo's vibrant nightlife is very much alive and kicking, but every now and then we need to switch gears. So why not change up the hours of our outings and hit our favourite night spot when the sun is still out? Maybe being out and about in the daytime hours would do us all some good. To our surprise, the places most of us frequent do operate during normal business hours and what's more, some are actually better and more pleasing to the eye during the day than at night. We've tried them all out so trust us; we're still reeling from the shocking revelation ourselves.
Aperitivo:
The new kid on the block is generating buzz like no other. With a name that refers to the pre-dinner drink that's intended to whet the appetite and open up the palate, Aperitivo offers up a wide selection of cocktails and Milanese-inspired light snacks served tapas-style at the bar. The pre-dinner service is open from 5 'til 8pm and it's the perfect spot to head to when you've just finished work, can't be bothered to cook and want to relax in an uber-glamorous setting. With the evening soiree crowds not meant to show up until much later, you're free to enjoy the place and its gorgeous décor. Enjoy a drink or two, nibble on same tasty appetisers and opt to either extend your evening or head home relaxed and in a much better mood than when you first arrived.
Sequoia:
For some reason, incomprehensible to this reviewer, Sequoia is a firm favourite with many Cairenes. However, it must be said when visited during the daylight hours that the experience is definitely far more enjoyable than at night. There's little change in the menu, but a stand out feature is that the staff step up their service and will actually put in that extra 10% to make your visit that much more enjoyable. Surprise, surprise, they even stop claiming to not have seen you wave like a maniac in order to get their attention! The view is even more magnificent if that's possible, and as most people are still at work or just can't be bothered to leave their houses during the day, Sequoia isn't that full so make yourself comfortable, order that shisha and puff away.
Sangria:
Oh how the mighty have fallen. An old Cairo gem that deserves a good polish every now and then, Sangria still has redeeming qualities that make it very much worth a visit in the afternoon. Forget the food as it was never their strong point, but nothing and no other place comes close to the sight of the sun setting over the Nile with Zamalek's shoreline silhouetted in the background. Absolutely breathtaking. What's more, the service has improved markedly ever since that other city hotspot opened a year or so ago a few blocks down the road, so no more of the snarky attitude from the waiters. Sangria's major selling point is its Southeast Asian design and décor, and when it's softly lit up with dusk approaching, you can almost imagine yourself reclining in Bali, albeit with a shisha and ice cold bottle of Sakarra.
La Bodega:
Throw most of those negative thoughts you may have about this joint right out the window. In addition to there being a tasty lunch menu, daylight dining brings the added bonus of being able to look out the window and enjoy an uncluttered Nile view. Besides, it's so quiet you'll be able to indulge in that old favourite pastime known as 'having a conversation'. Remember that? It became passé a few years back and was replaced with shouting, air kissing and the hi-bye gang, but Bodega lets us know the art of chit chat and conversation is back with a bang. La Bodega really is a beautiful setting with tasteful décor that tends to get lost in the shadows when you visit in the evening. During the day you can literally have the place to yourself, so you can sit back, enjoy your drink and just take in the scene – without the clouds of cigarette smoke blurring your view. Unfortunately, the food is still very much hit and miss – but if you have a free afternoon and want a relaxed meal, good conversation and a great setting you won't do too badly heading in here.
Arabesque:
One of the most trendy Downtown places these days, you might be surprised to know that before the belly dancers and beverage company made it de rigueur to head here for a night of revelry and debauchery, Arabesque was known as an eatery, and a fine one to boot. Don't be surprised if you see a number of suit-clad patrons—Cairo's very own version of big-shot City financial folk—enjoying a business lunch complete with rolled up sleeves, cigars and incessant ringing of ubiquitous hi-tech gadgets. The positive side is that Arabesque is not really fully booked as a daytime restaurant so you can enjoy the place, tuck into your meal and appreciate the beautiful décor while you're at it. The only problem with Arabesque is the cuisine – Middle Eastern food is definitely not known for being light and airy, but rather heavy and filling; so if you actually think you'll get some work done afterwards you might need a double shot of espresso to wake you up from your post-food stupor.
L'Aubergine:
Believe it or not, L'Aubergine is open for business during the morning hours. A far cry from its renowned nightspot status but with double the pleasure value. The downstairs area has always been somewhat of a haven for those wishing to catch up on news and gossip, so grab a bite to eat or simply enjoy a quiet pre-dinner drink. The good news is you can still do that but without the constant stream of young clubbers heading to the upstairs level for a night of loud music and constant racket. Enjoying L'Aubergine when it's oh-so-quiet takes one back to when it originally opened as the debut vegetarian restaurant in town, without the whole DJ hoopla that it's now known for today. Besides, being so handily located in 'bohemian' Zamalek allows one to indulge in a spot of shopping from all the quaint boutiques scattered throughout the neighbourhood. Good food and shopping, can't get any better than that can it?