No wonder this city boasts such a significant number of Hotels. Just like any capital city in the world, Cairo has always been a stop for many travelers. One of the most enduring hotels in this city is downtown's Ramses Hilton, whose magnificent riverside location and remarkable hospitality have earned it such huge fame, that it has become a landmark.
Another thing Ramses Hilton is famous for is gathering together a host of hotspot venues, including the four-time Cairo 360's Editors' Choice Award winner, Maharaja. Bringing you a variety of Indian delicacies that come with a modern twist, the Indian restaurant offers various tastes that cover almost every region of the vast subcontinent.
From the salads, soups and starters, to the chicken, lamb, seafood and vegetarian mains; every dish carries the coulourful spirit of India, where a spectrum of flavoursome spices blend in harmony. Even the desserts and drinks adds a unique finishing touch to the ultimate Indian culinary experience, which traditionally comprises all of the five basic tastes; sweet, sour, salty, bitter, and umami.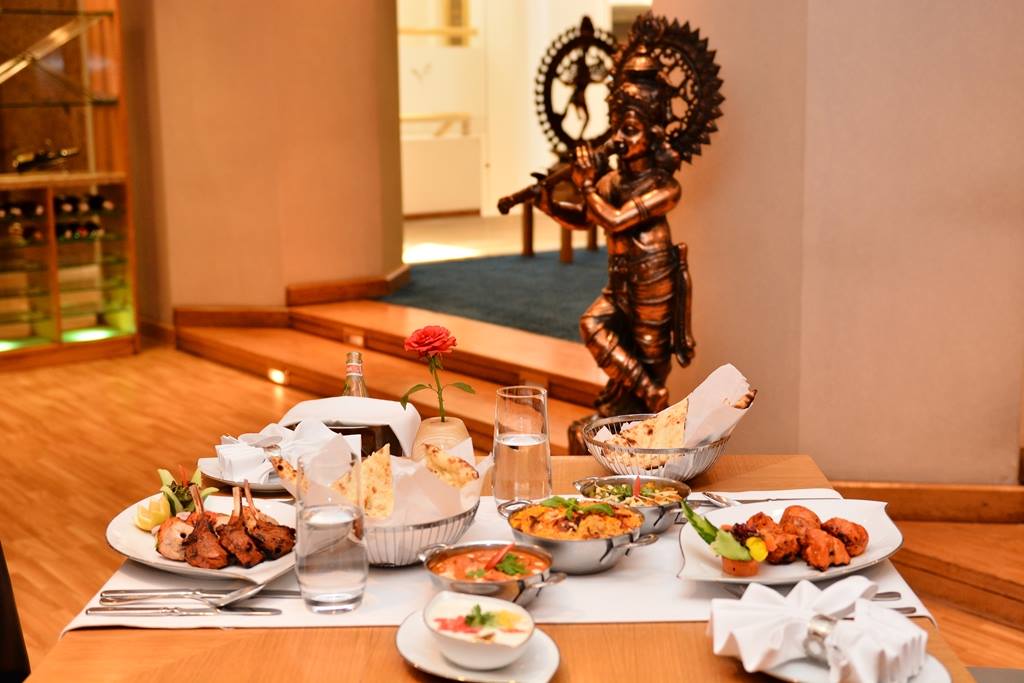 The menu gathers a selection of classics, including delicious Butter Chicken, the Chicken Korma, that comes in a special creamy sauce and the Paneer Tikka Masala, which is a perfect a choice for the vegetarians. Alternatively, a number of set menus are available, which are served with dal and raita salads, biryani rice, naan bread and pickles. 
Enthusiastic to make sure that everyone enjoys this exotic culinary journey; the team behind Ramses Hilton's Maharaja is open to thoroughly answer any inquiries about the ingredients, for those who follow restricted diets, or have allergies.