written by
Habiba ElSafady
With Valentine's just a few days away, we know how nervous you can get thinking about how to impress your significant other. Luckily, Egypt is filled with incredible restaurants that are happy to act as your wingman for the day. So, whether you want to go for something with a breathtaking view or one with multiple cuisines, here is a list of the most elegant restaurants to help you celebrate the month of love.
Le Petit Chef – Four Seasons First Residence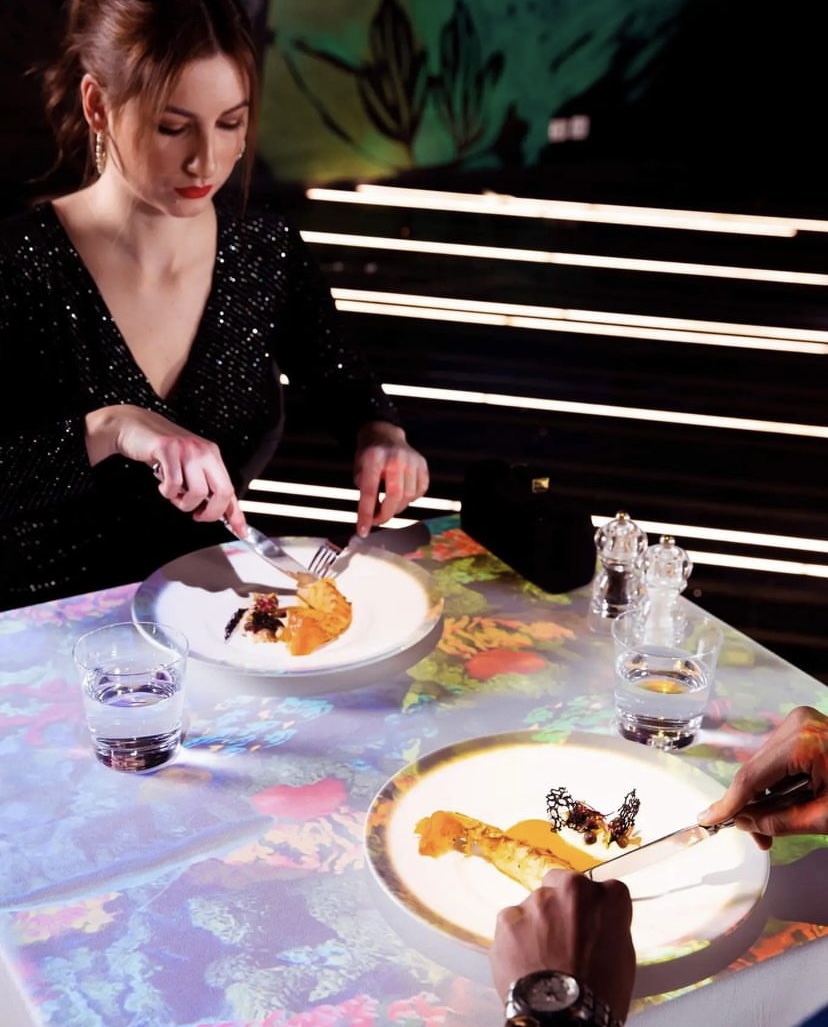 Celebrate love with the world's smallest chef at Le Petit Chef this upcoming Valentine's Day. Get ready to spark the romance with an immersive culinary experience through 3D visual projection at The First Nile Boat at Four Seasons Cairo. Enjoy this two-hour dining experience combining theatre and romance, where you watch Le Petit Chef prepare a five-course romantic dinner, especially for Valentine's.
You can book this one-of-a-kind experience through their website.
Revolving Restaurant – Grand Nile Tower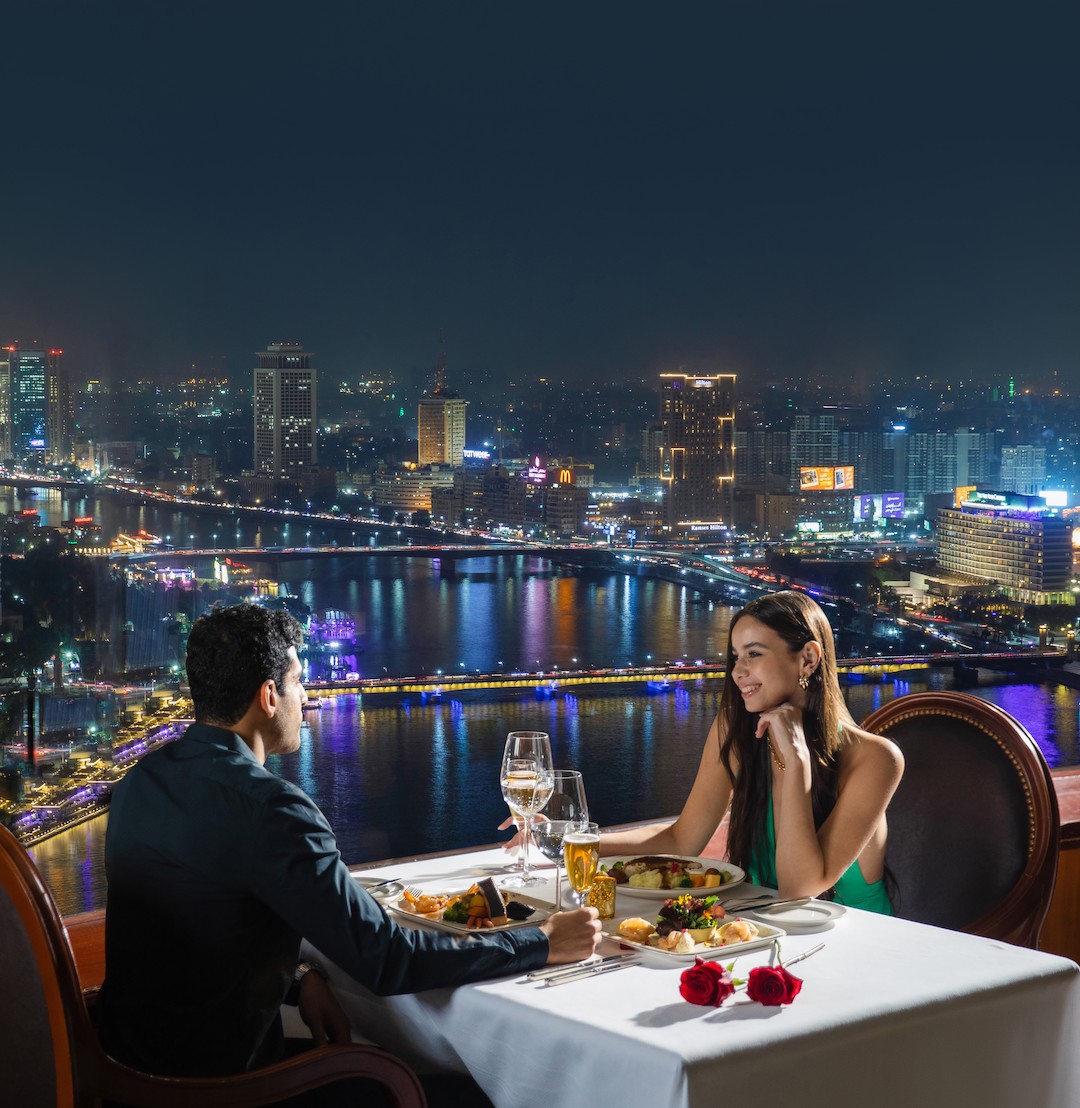 Spend an unforgettable night with your special one at Cairo's only revolving restaurant.
You get to gaze at the magical panoramic view of the Nile and the buzzing city lights while indulging in a mouthwatering dinner for two on the 41st floor of the Grand Nile Tower. Enjoy their set menu of top-quality US & Australian steak cuts carefully prepared for this special day.
For more information about the revolving restaurant's impressive Valentine's Day menu and bookings, call 0223651234, 01153388874 or send a WhatsApp message to 01050551555.
Saigon – Fairmont Nile City

Impress your partner with the best of the Chef's crafted dishes specially designed for
such a special occasion. Saigon, located at Fairmont Nile City,  promises your dining experience is out of this world with a romantic live performance and their heavenly set menu for only 2200 EGP +++.
For more information or reservations, call 012 0888 8687.
Jazz Bar – Kempinski Nile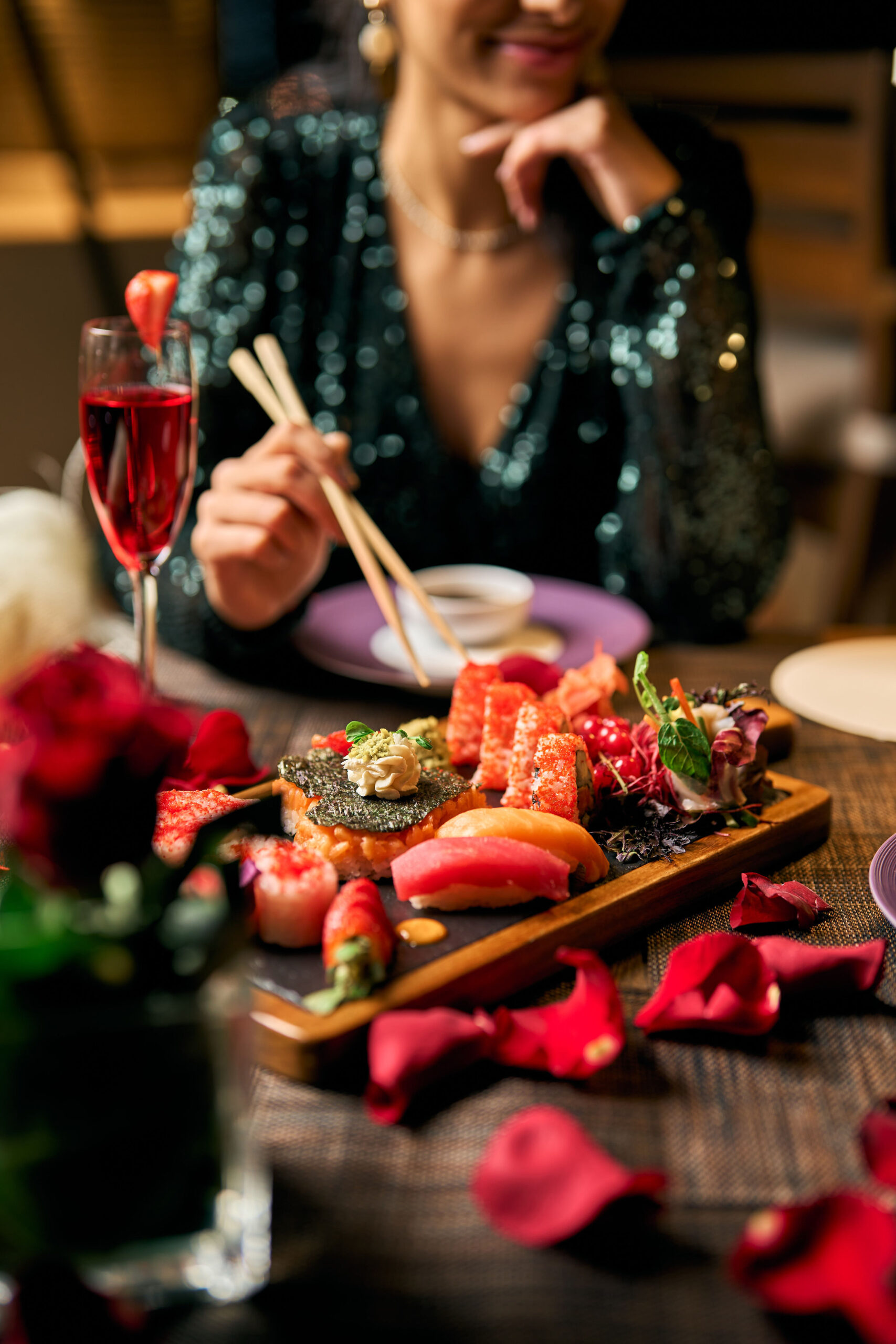 Jazz Bar is the perfect place to celebrate Valentine's Day, whether you choose to celebrate it with the love of your life or with your best friends. With an incredible a la carte menu and beats by the Jazz Diva Michelle Rounds, you'll have the best evening with breathtaking views and lovely music.
 For more details, contact +202 27980000 or +201099910774 or email restaurant.cairo@kempinski.com.
Byblos – Four Seasons Alexandria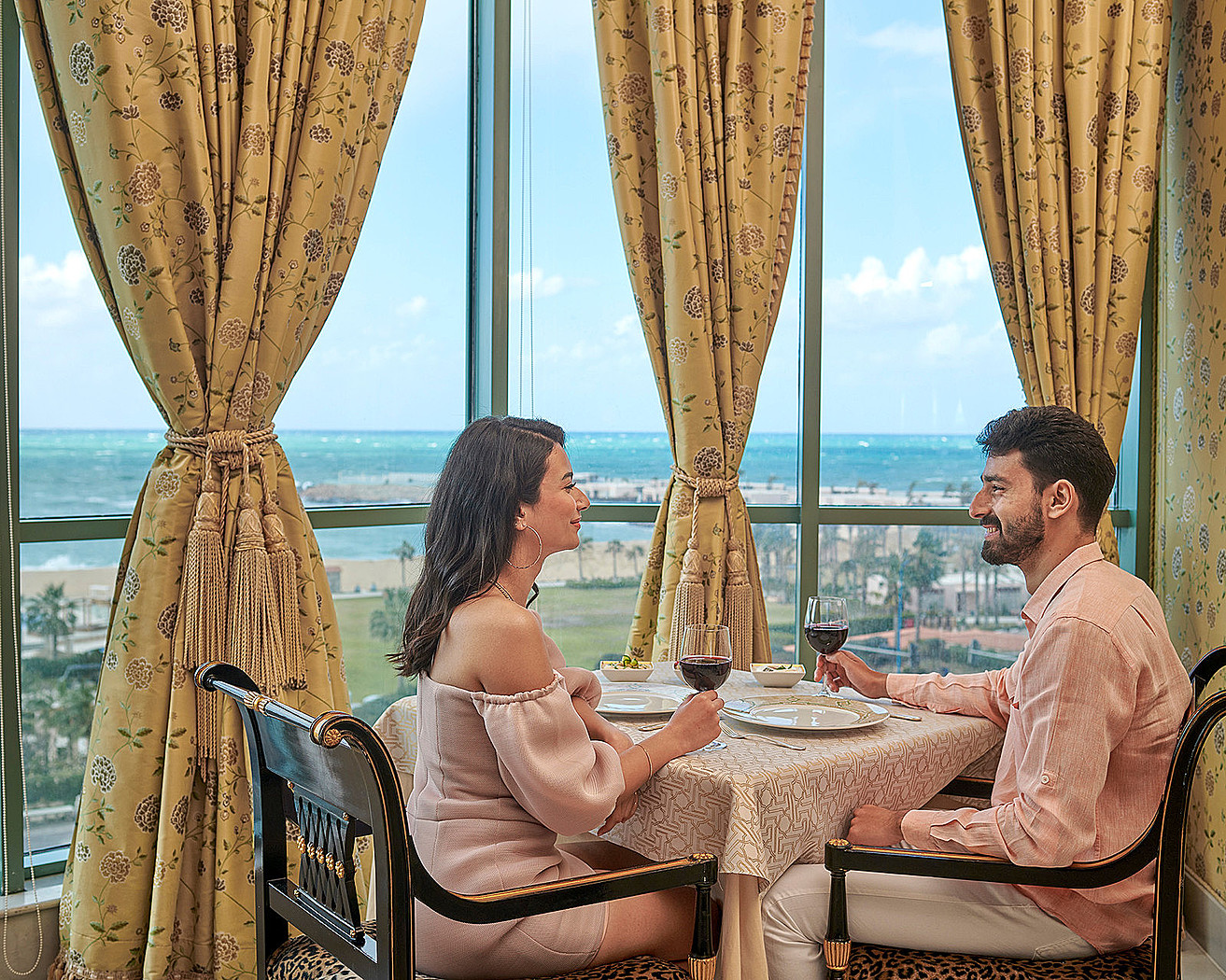 Discover the bursting flavours of Byblos's Levantine cuisine this Valentine's with their exceptional menu curated by Chef Essam. What's better than enjoying an elegant romantic setting with your significant other while indulging in tasty creations made with passion by their professional chef for only EGP 1,100?
To book your Valentine's experience with Byblos, call 012 8135 1227.
Romanov Steakhouse – Royal Maxim Palace Kempinski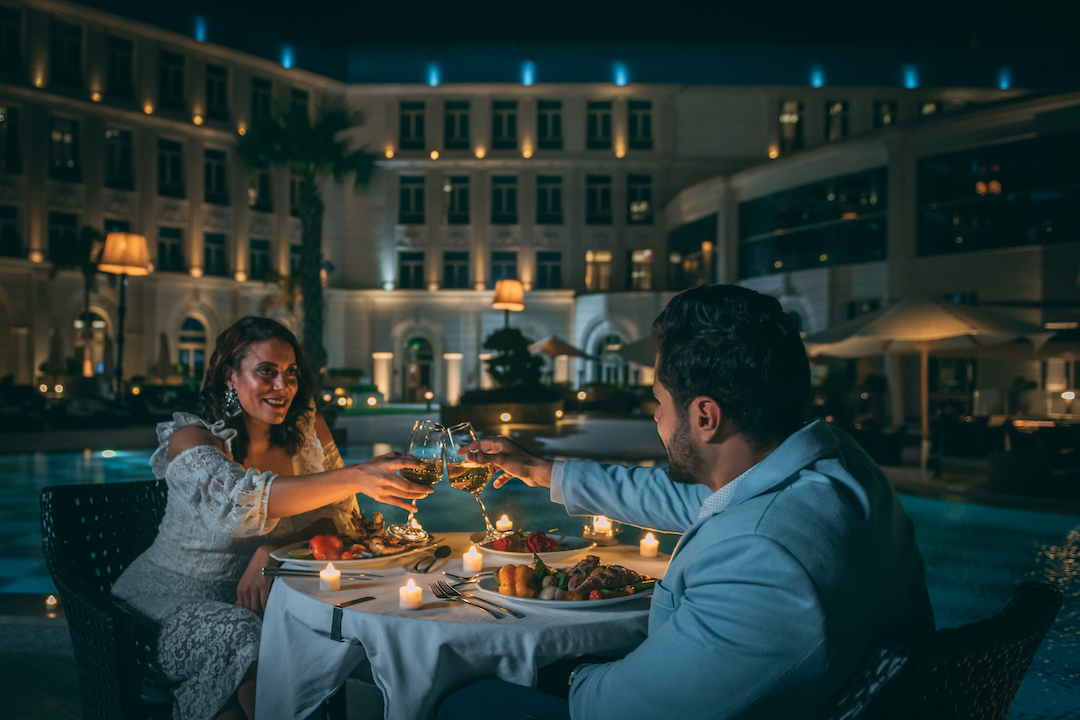 For a spark of romance, take your loved one to one of the best grill houses, Romanov. With a beautiful view across Kempinski's sparkling pool and courtyard, enjoy the beats of the live Jazz band along with one unforgettable dining experience for EGP 1,300 per person.
To surprise your loved one with this lovely night, call 02 22495300.
Al Khal Egyptian Restaurant – Intercontinental City Stars
Al Khal Egyptian restaurant, well known for its exquisite Egyptian atmosphere, is hosting an exceptional Valentine's celebration this year. You will spend one unforgettable evening, with oud musicians playing authentic love songs to match their incredible Egyptian set menu for two. That's not all! Enjoy an exclusive offer only available for the special occasion on sparkling rose wine where if you buy one bottle, you get the other for free or enjoy a 20% discount on your bill when you purchase one bottle of wine.
To book this authentic Egyptian experience, call them on 02 24800009.
139 Pavilion – Marriott Mena House, Cairo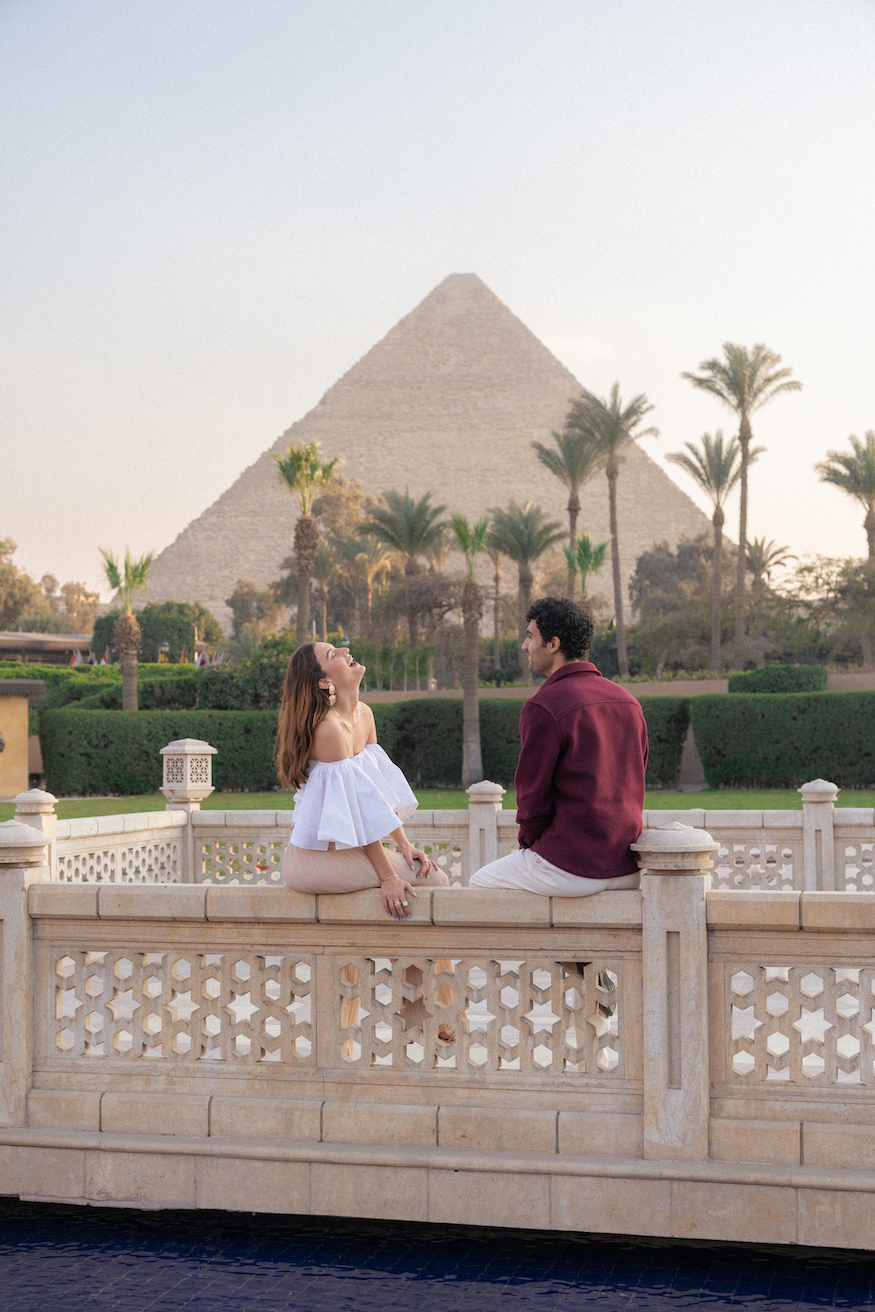 With Valentine's Day around the corner, Marriott Mena House Cairo invites you and your loved one to their unique setting embraced by the fabulous ambience. Enjoy the spectacular view of one of the world's seven wonders from Marriott Mena House's 139 Pavilion while indulging in their exquisite menu filled with numerous options, from mouthwatering appetisers to extravagant main dishes, while blessing your ears with their live entertainment.
Book your Valentine's date now by calling +20 2-3377-3222 or online through their website.
 Torii – Cairo Marriott
If you feel like spoiling your special someone this Valentine's Day, you should head to Torii, located on the palace's first floor, for one flavoursome dinner full of Asian specialities to indulge in. From tom yum soup, fresh octopus salad, crispy sushi rolls, and a fired-up Teppanyaki experience. For their dessert, you'll find everything and anything you may be craving, including the heavenly strawberry parfait.
For reservations call them on 02 27283000.
 Il Frantoio – Four Seasons Sharm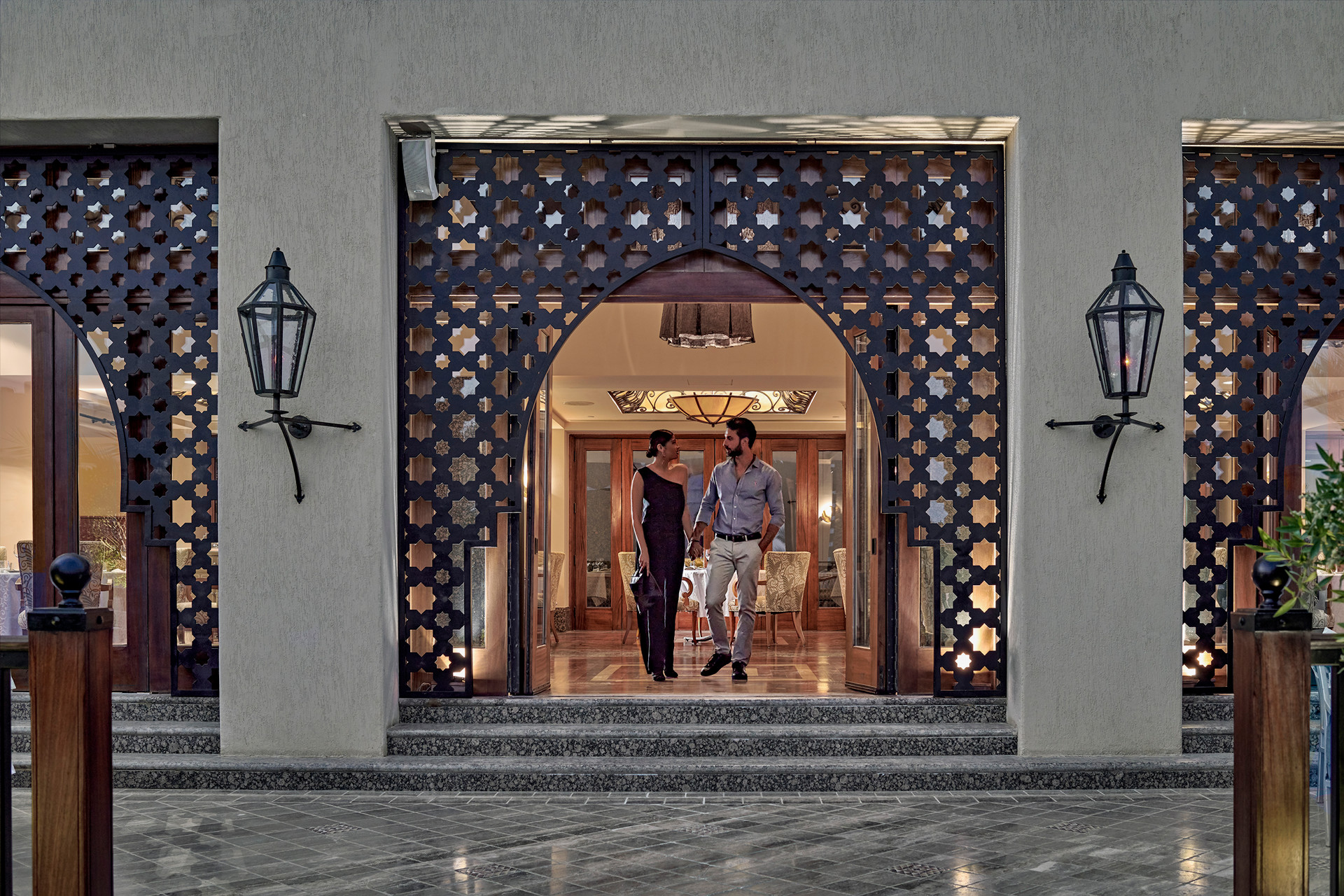 What's better than having authentic traditional Italian dishes with your special one, celebrating your love? Whether you dine indoors or outdoors, prepare to be amazed by Il Frantoio restaurant's incredible interior and outdoor venue. If you plan on making this Valentine's extra special by booking a room in this luxurious hotel, you'll enjoy 15% off on all restaurants available at Four Seasons Sharm, including Il Frantoio.
Book this magical dinner experience by calling 069 3603555
Bullona – Four Seasons Nile Plaza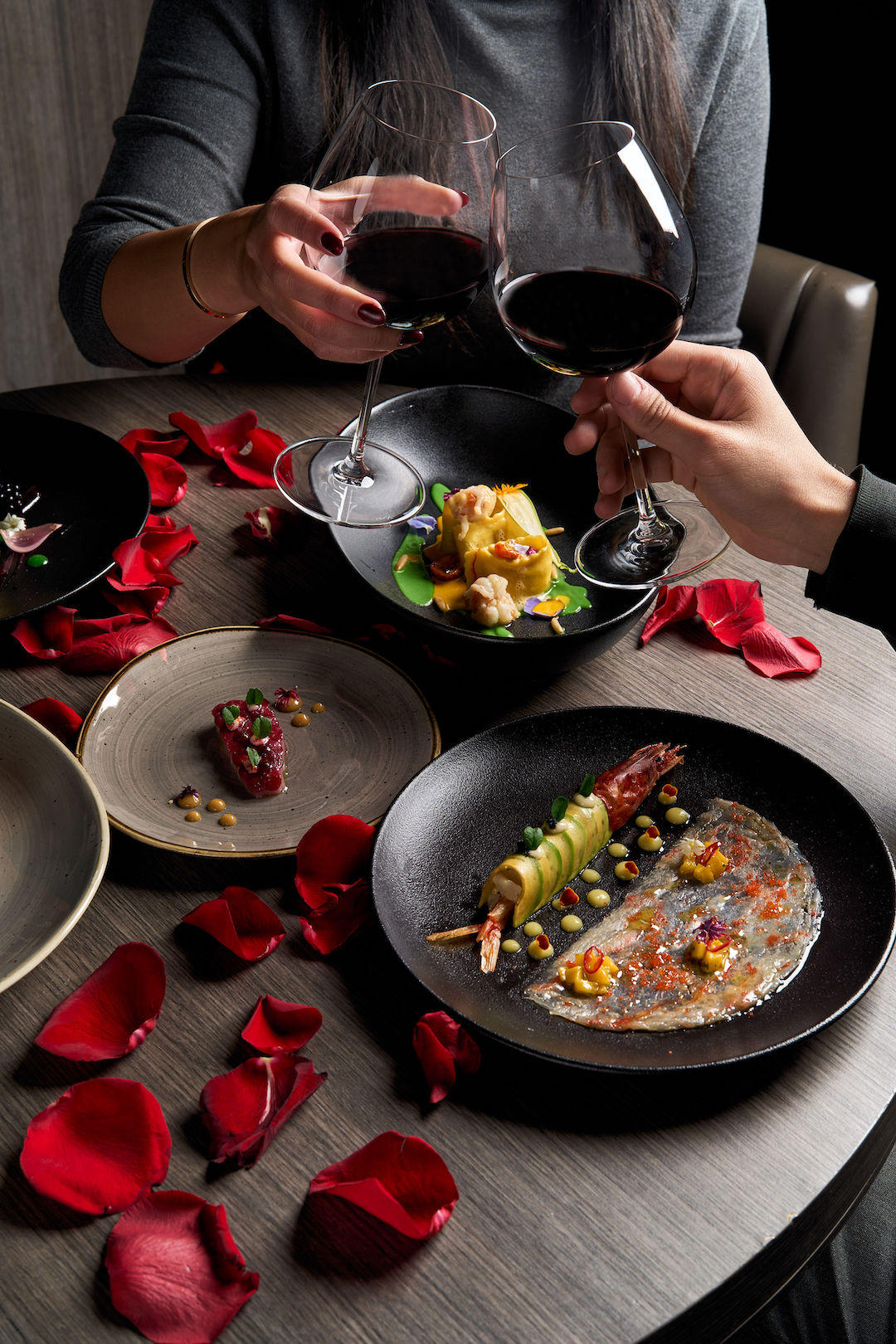 Pamper your loved one with a magnificent dining experience at Bullona, located at Four Seasons Nile Plaza. Valentine's is all about elegance and romantic vibes, and you are guaranteed to find both at Bullona. Indulge in their delicious five-course menu for LE 2700+++ while moving to the beat of their live DJ. Whether you choose to join them for their first seating from 7:00 pm to 9:30 pm or their second seating from 10:00 pm to 1:00 am, you are both guaranteed to have the time of your life.
Book your table by calling 02 27917000.
Kazan
Kazan is the perfect place to leave your special one with a massive smile on their face. Guaranteeing to help you celebrate the month of love like never before, Kazan promises a marvellous fine dining experience. Their expansive menu will fill both of your cravings with their various options, from sushi, steak, or seafood to the sweetest desserts.
Book this romantic dining experience by calling +201032853333 or +201032854444
Villa Belle Epoque
Located in the heart of Maadi, Villa Belle Epoque is Egypt's first boutique hotel aiming to bring the comfort and elegance of a bygone era to modern-day Maadi. Join Villa Belle Epoque's restaurant for an out-of-this-world experience indulging in their heavenly dishes and desserts, all made with love while enjoying the beautiful setting and view of the pool and dazzling lights.
Luce Della Luna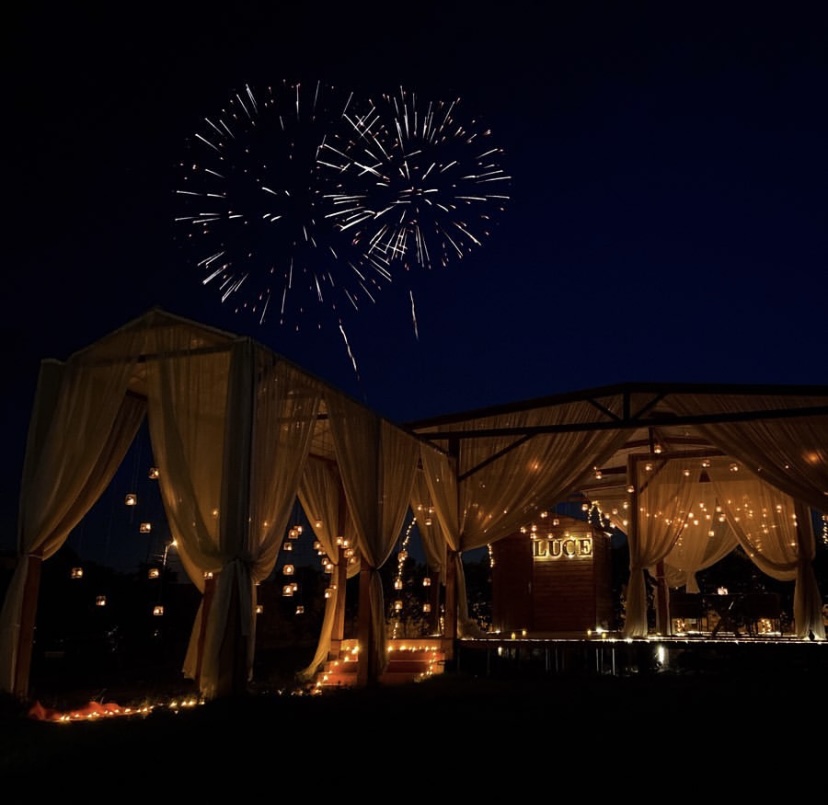 If you want this Valentine's to be one unforgettable night for your loved one, then you should reserve your private and elegant dinner at Luce Della Luna. They aim to bring you privacy, music, delicious food and the most romantic vibes all under one roof. Making the experience even better, the night is customisable to you and your partner's liking, where you can add balloons, flowers, fireworks, and more, making your loved one feel even more special and loved.
Book your private and romantic dinner by calling 01155562016.
Tree Lounge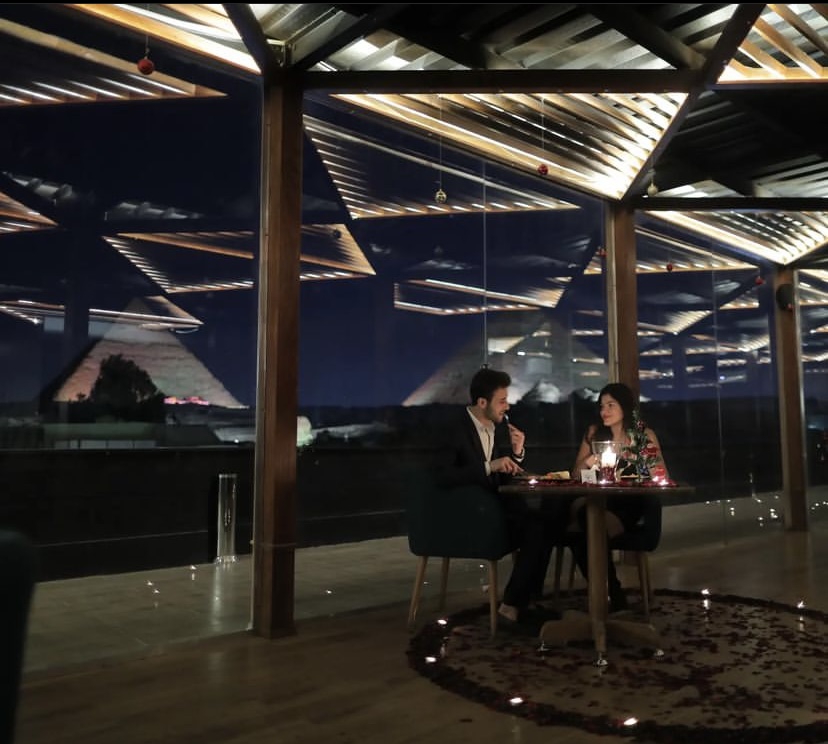 With three branches around Cairo overlooking the breathtaking views of the Nile, The Pyramids and the stunning view of the capital, Tree Lounge has prepared a romantic and private Valentine's dinner experience for you and your loved one to spark the romance.
Book your romantic dining experience by calling 01025579192 or 01062557854.