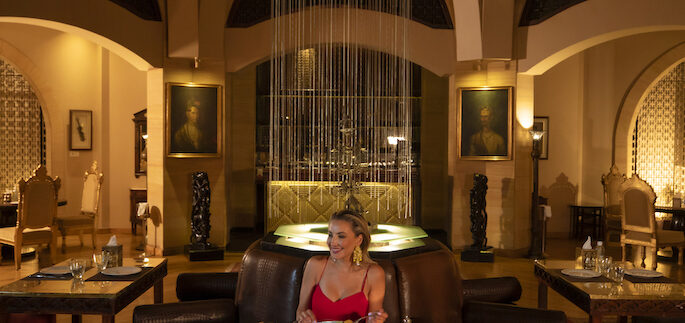 written by
Nesrien Abdelkader
During the holiday season, nothing is better than being surrounded by good friends and good food! That's why the Moghul Room in the iconic Marriott Mena House, Cairo is the ultimate spot for an unforgettable meal shared with your loved ones.
Treat yourself this festive season and savour the finest Indian cuisine in the shadows of the magnificent Pyramids of Giza. The renowned Moghul Room has been a well-known presence in Egypt since the very first day it opened its doors to guests from all over the world. Its authentic Indian dishes and truly enchanting setting overlooking the Great Pyramids and the hotel's uniquely landscaped gardens.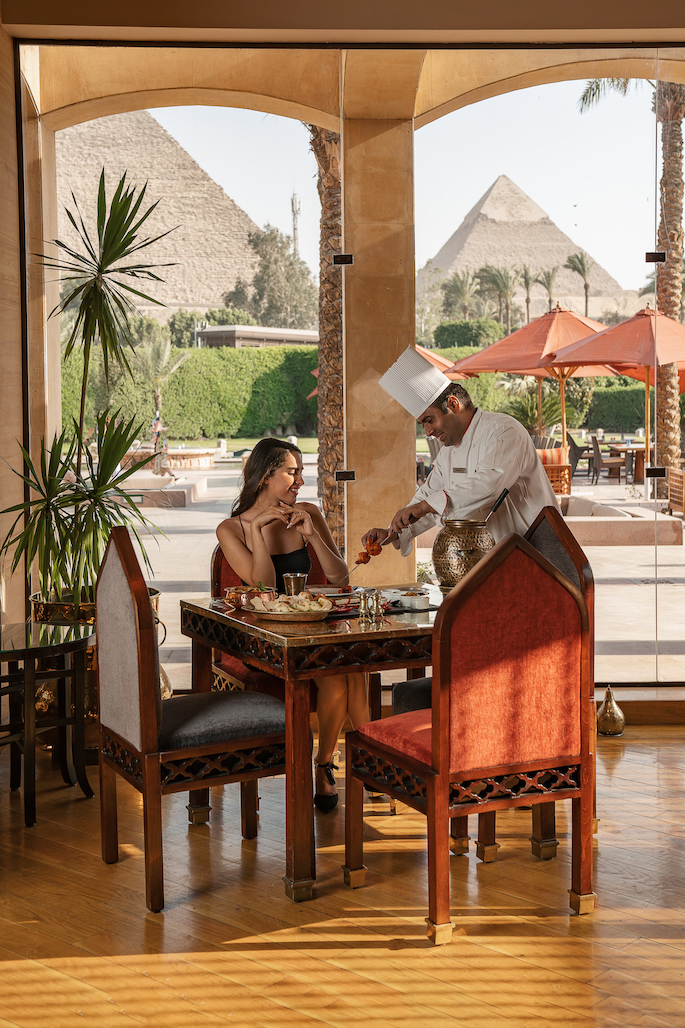 Their menu will impress even the pickiest palates as the Moghul Room serves exclusive homemade recipes using tasty spices as the main component of all their dishes. From classic biryani to more sophisticated recipes, you simply can't go wrong with any of the options at this lavish restaurant. 
From the moment you enter, guests will be entranced by the elegant setting decorated with vintage ornaments. The restaurant's intimate atmosphere makes it the perfect place to enjoy a special dinner this season.
If you're looking for a truly exceptional journey on your next dining experience, join the welcoming staff at the Moghul Room. Indian food lovers will experience the authentic taste of India when choosing from the extraordinary menu, including mouth-watering appetisers, an exquisite bread selection, the famous chicken tikka, biryani, and exotic desserts.