written by
Habiba ElSafady
Whether you're planning the perfect date night, an outing with friends, or any other special occasion, nothing beats indulging in a variety of authentic cuisines from around the world while enjoying the breathtaking view of the Nile River on one side and the cascading water fountains and gardens on the other.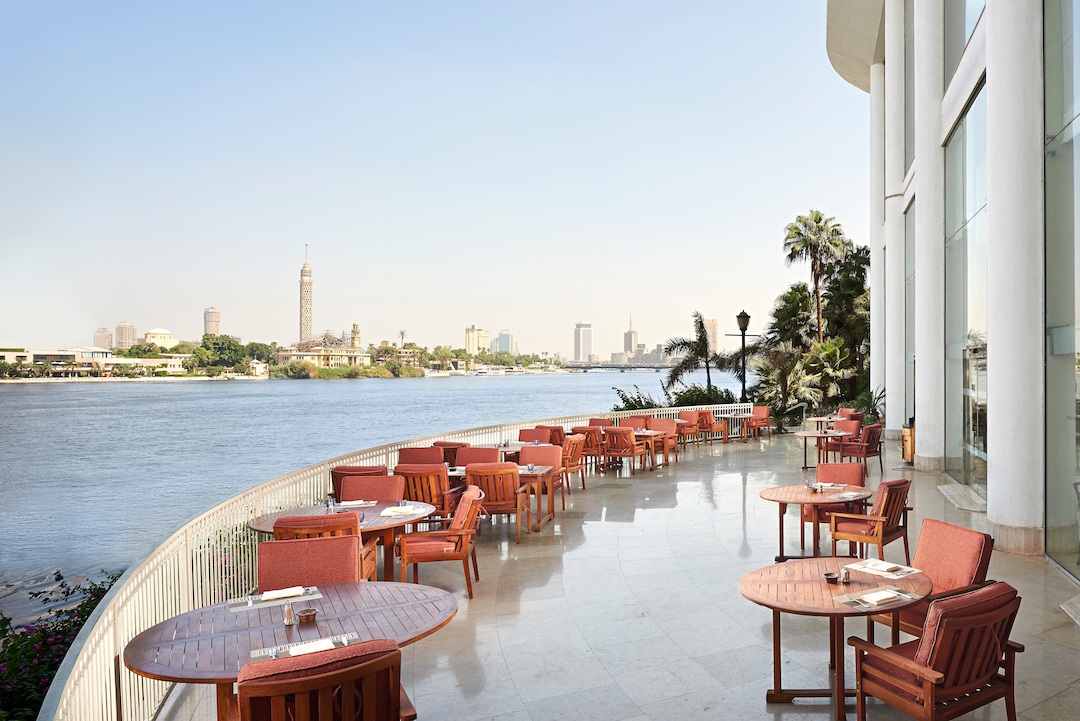 El Sakya Souk Restaurant & Terrace, located at the Grand Nile Tower hotel, offers an enticing variety of global cuisines, including Japanese, Indian, Italian, Tex-Mex, and Mediterranean. So, you'll definitely find something to your taste during your visit.
While the Grand Nile Tower is home to some of Cairo's finest food and beverage outlets, El Sakya Souk stands out in its own way. They pay attention to every detail, from their incredible salads to their innovative dishes and wide selection of drinks, including signature cocktails and smoothies made from the freshest ingredients.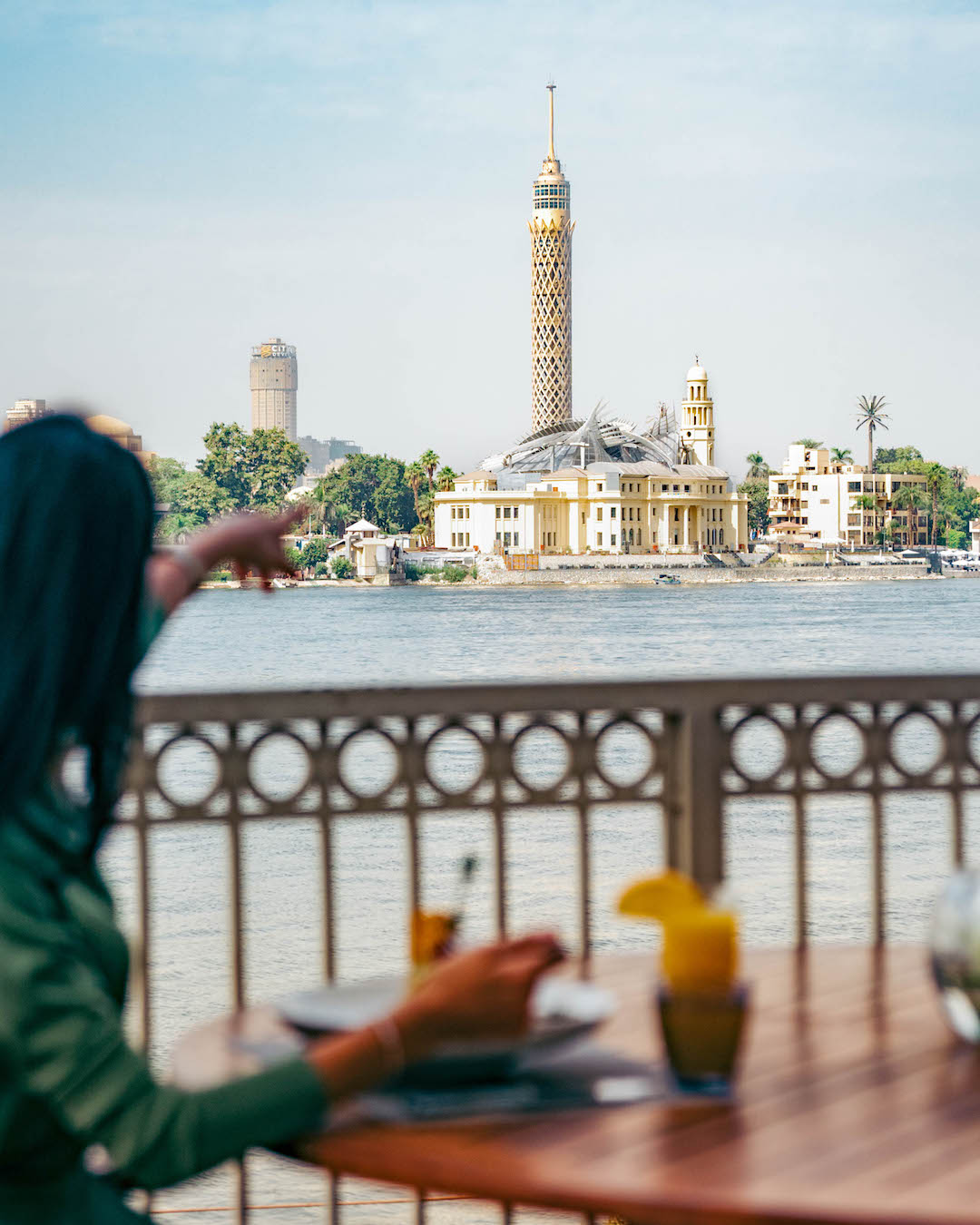 If you are a fan of Indian food, from now on, El Sakya Souk should be your go-to place. Or, prepare yourself for a journey to India as they specialise in the country's cuisine. They use authentic Indian spices and a traditional tandoor oven to cook their meat and chicken dishes to perfection.
This one-of-a-kind experience starts as soon as you enter the restaurant, where the welcoming staff and friendly atmosphere will greet you. The restaurant, which seats 242 guests for dinner, gives you the opportunity to enjoy your meal from its spectacular terrace or its sophisticated indoor area. Either one gives you a chance to enjoy a panoramic view of the Nile.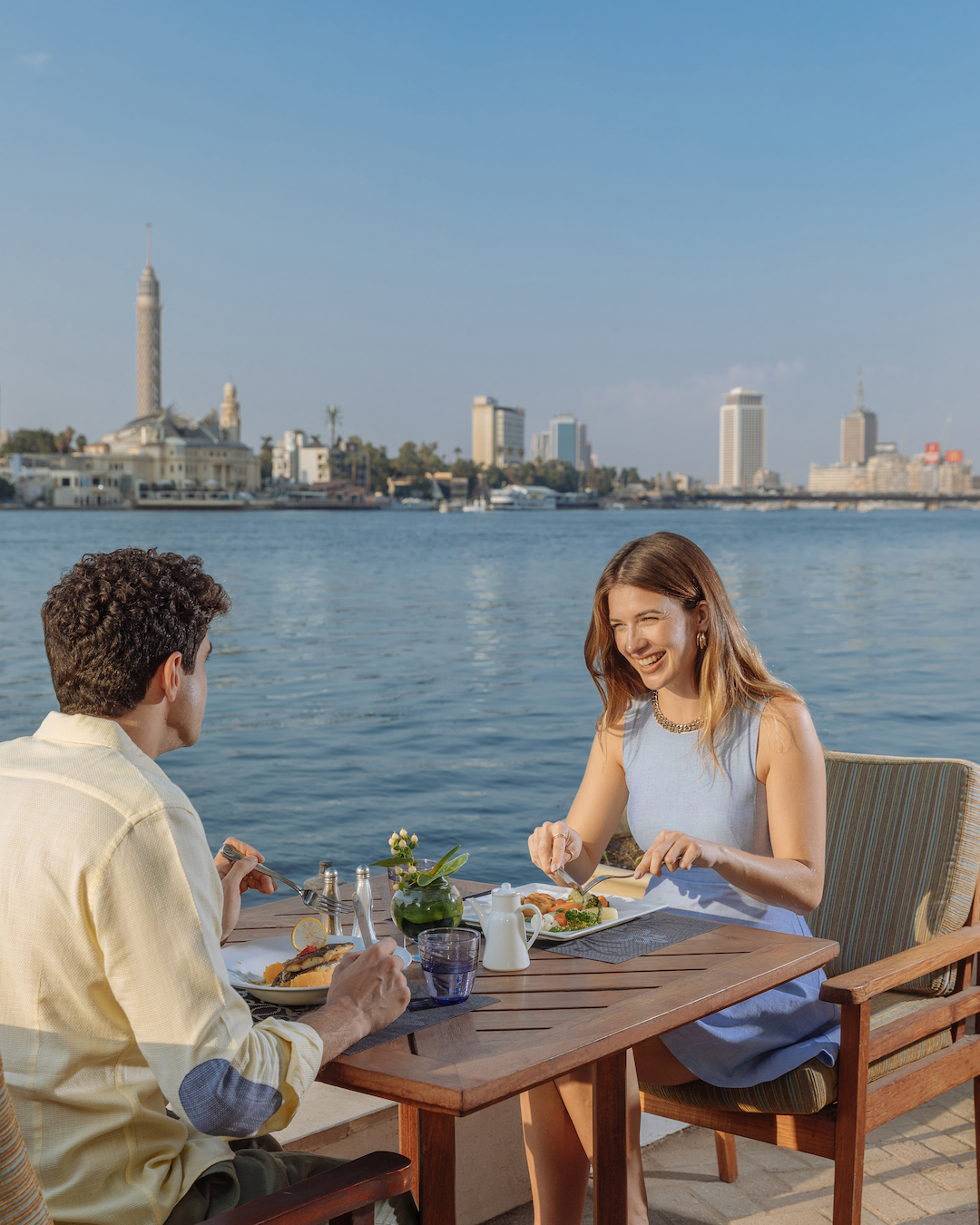 If you are in the mood for an unforgettable dining experience, El Sakya Souk should be at the top of your list. It's guaranteed that you will be planning your next visit by the end of your first one. So visit El Sakya Souk anytime starting from 12 noon, and be prepared to fall in love with each dish you taste.