Renowned for being the home of some of the best culinary outlets in town, Downtown's landmark The Nile-Ritz Carlton starts the new season with a round of surprises that are sure to keep your spirits high and your belly satisfied.
This month, indulge in the luxurious experience that is offered by none other than the hotel's Bar'Oro, which serves an array of foie gras variations, including the signature Goose Foie Gras, which comes with your choice of either wine, or whiskey. The bar also has a wide range of cocktails, bar snacks, and humidor-stored Cuban cigars, all offered in an opulent setting that enjoys a magnificent Nile view.  Also, Bar'Oro hosts Jazz & Wine Wednesdays; a special jazz night where every three glasses of the wine of your choice come with a complimentary glass, while every two bottles of wine come with a complimentary bottle.
Also celebrating winter is The Nile Ritz-Carlton's Italian restaurant Vivo, where Chef Carmine DeLuggo brings a special porcini mushroom menu to the table. Available from 15 November, and for an entire month, Vivo is serving a spectrum of signature dishes that are inspired by the earthy flavour of the imported mushroom. Handcrafted to be paired with locally-produced wines, the menu boasts prices starting from 750LE per person (taxes excluded).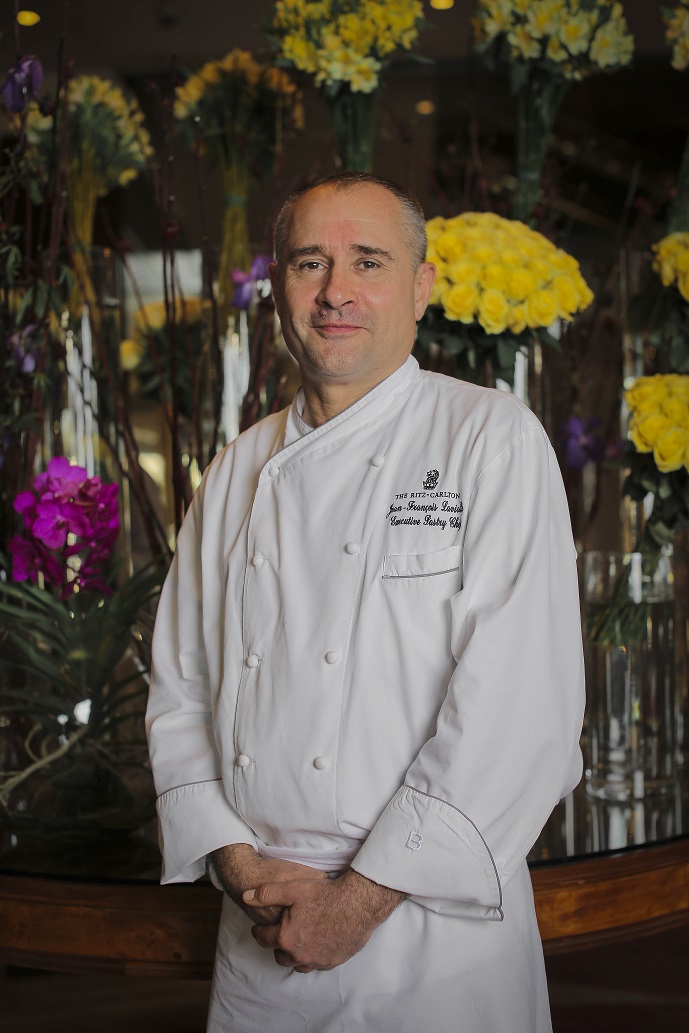 Saving the best for last, The Nile Ritz-Carlton welcomes French Chef Jean-François Lavialle on board as the hotel's new Executive Pastry Chef. Lavialle started his career at the age of 17 at London's Claridge Savoy Compagnie, before touring various spots around the world, including Madagascar, North Africa, and the Middle East, where his impeccable expertise took shape. Golden Tulip Casablanca, Sofitel Abu Dhabi, and The Ritz-Carlton Jeddah are but a few of the hotels that Lavialle has worked at, need we say more? Expect a scrumptious spectrum of creative desserts at The Nile Ritz-Carlton.