While heaped with restaurants that cater to every gastronomic taste, Cairo is still short of restaurants where a stunning view plays a major role in the whole dining experience. One of those few happens to be The Revolving Restaurant, where quality food meets a panoramic scenery of the city.
Nestled on the 41st floor at Grand Nile Tower hotel, the Revolving Restaurant, takes a 360˚ spin every 75 minutes, viewing Cairo's landmarks, including The Nile, Cairo Tower, and The Pyramids.
But that's not only the view to enjoy, for the restaurant itself boasts an open kitchen where skilled chefs prepare a wide range of international delicacies. The restaurant offers this mesmerizing experience daily starting from 7.00 PM, prepared to serve up to 140 guests.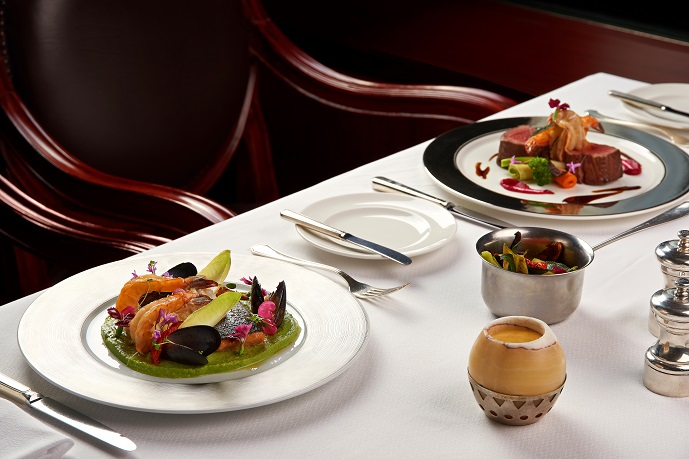 For those who are on the look for an equally amazing view but with a more casual setting; The Revolving Restaurant Lounge , which is only a storey down from the restaurant, captures a 300˚ view of Cairo and offers a selection of light snacks and beverages. It's perfect for a meeting, an after-work drink, or warm gathering, since it takes up to 60 persons.
For information and reservations call +02 23651234.