Top Five Breakfast Delivery Options in Cairo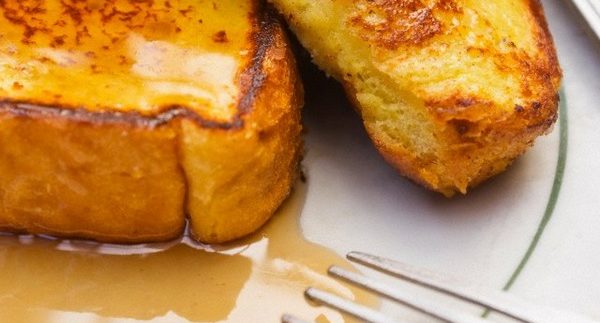 Breakfast is the most important meal of the day, or so they
say. We at Cairo 360 value this adage but often find ourselves at a loss when we're pressed for time in the morning – and that's why we are grateful for the gift of delivery. There's not much better incentive in going to work than looking forward to a delicious, hearty breakfast, but what are the best places to order from?
There are definitely those mornings when you are in the mood
for the full shebang, whether it's because you had a long night, or just woke
up with an extra rumble in your stomach. To satisfy the desire for a fully
loaded breakfast, complete with eggs and the extra trimmings, the ever dependable Casper & Gambini's is a solid choice. The Gambini's Omelet can be stuffed with mozzarella, gruyere or goat's cheese and comes with beef bacon, seasoned potatoes and buttered bread. The omelette is
quite large and with the full portion of potatoes you are sure to be stuffed
for the remainder of the day.
If you're in the mood for eggs but don't want to commit to
such an extravagant breakfast first thing in the morning, try the simpler – yet
equally satisfying – poached eggs with spinach from Bread Basket. Healthy
with a wilted spinach base, the poached eggs each come on a slice of ciabatta bread. The meal is perfectly filling without overdoing it; the easy to eat
pieces are also a plus should you be sitting at a desk while munching on them.
Another of our favourite breakfast options is the classic
cheese and tomato sandwich. Never a combination to disappoint, sometimes there
are just those days where your stomach is not feeling up to anything more
complicated and TBS is a great go-to. Order it in brown
baguette, white baguette, whole grain rolls or a panini; ask for cheddar cheese
with added tomato, even add some mayonnaise for the necessary juiciness and
you're good to go. We suggest not toasting it because the cheese becomes much
heavier that way, but of course, to each their own.
Now we mustn't disregard our staple Egyptian breakfast
options either because let's admit, sometimes that's precisely what you crave.
Foul and taameya are probably the most dependable breakfast options in Cairo; easy on the wallet, consistent, readily available and of course, filling,
we suggest Niema for this choice. Although there are endless candidates
for this traditional breakfast, Niema is probably our favourite because their
ingredients are the mildest in terms of oiliness, heaviness and ultimately:
regret.
A more exotic approach to breakfast, as well as being a
common one, is the Lox bagel and where better to find one other than at Munch
& Bagel. A combination of smoked
salmon, Philadelphia cheese, capers and onions, you are given a choice of the
type of bagel between plain, wheat, sesame, black seed, onion, garlic and poppy
seed. Cut the bagel in half and enjoy an easier way to munch down.
All of you sweet-toothed people out there are probably
starting to wonder how you're supposed to satisfy your need for a sweetened
kick start to the day and we have just the answer. Pancakes and waffles and
such are not a strong point in Cairo eateries, though some venues do try very
hard, however we feel the most delivery friendly and enjoyable are the Belgian
waffles from Munch & Bagel. Available with whipped cream, maple
syrup, Nutella, apple sauce or fresh fruit, the freshly baked waffles are
desk-friendly as well as delicious.
Although we swear by these five breakfasts, there are a lot of other breakfast options available to you out there. Whatever you decide on, remember that this is the most important meal of
the day so don't waste away going hungry in the morning!