written by
Habiba ElSafady
If you are a sushi fanatic but have a friend who is not, then have no fear! Neither of you will be disappointed in your upcoming lunch date as you have the option to dine at one of these restaurants serving incredible sushi as well as other fantastic dishes. Here are four spots in Cairo that will definitely be a crowd pleaser.
Nuwa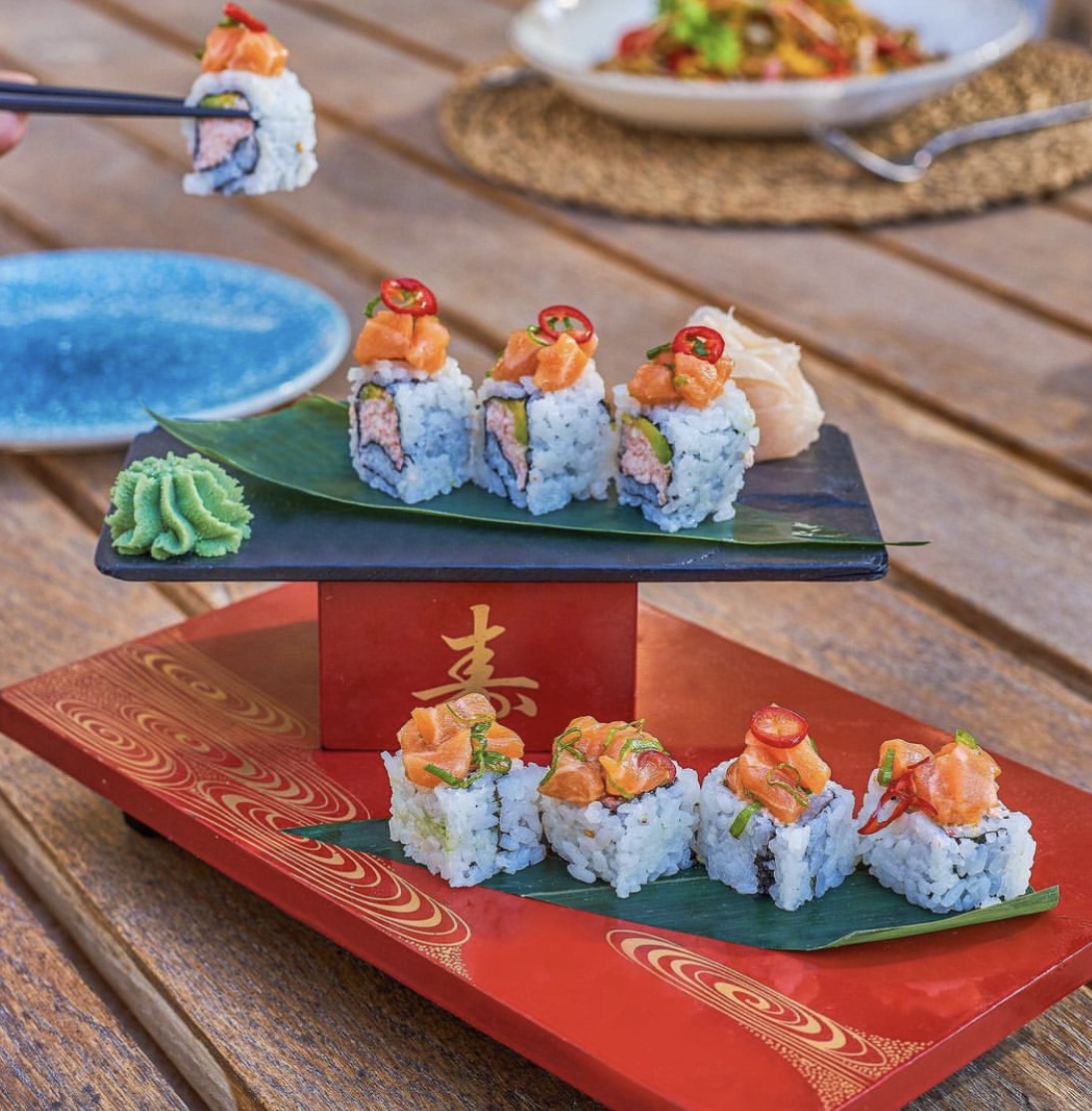 Nuwa, located at Garden 8 Mall in New Cairo, guarantees you will leave with a massive smile on your face thanks to the wide variety of options on their menu. Their Pan Asian cuisine options will make it difficult for you to make up your mind as they have Indian, Chinese, and Thai dishes that are all equally delicious. For sushi lovers, you can enjoy their Japanese section serving mouth-watering sushi using the freshest ingredients all the way from Norway.
Eatery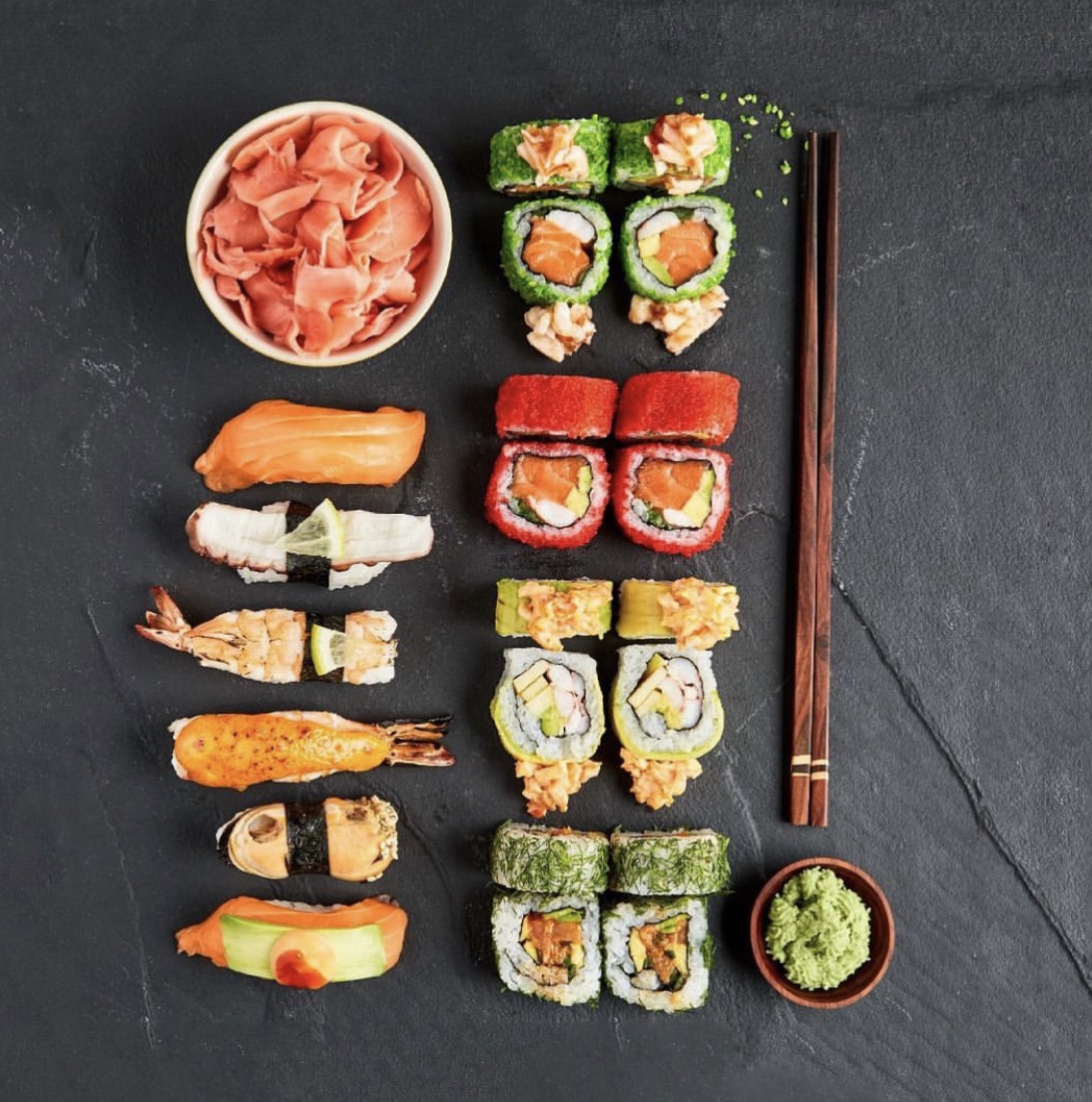 Alongside Eatery's numerous fantastic options like pizzas, burgers, pasta, delicious appetisers, prime cuts, and more, its menu offers unique sushi rolls that will get your taste buds tingling. Their sushi creations are out of the ordinary, from lemon shrimp rolls to sea salt rolls. Visit one of their branches in Cairo Festival City Mall or Capital Promenade.
Carlo's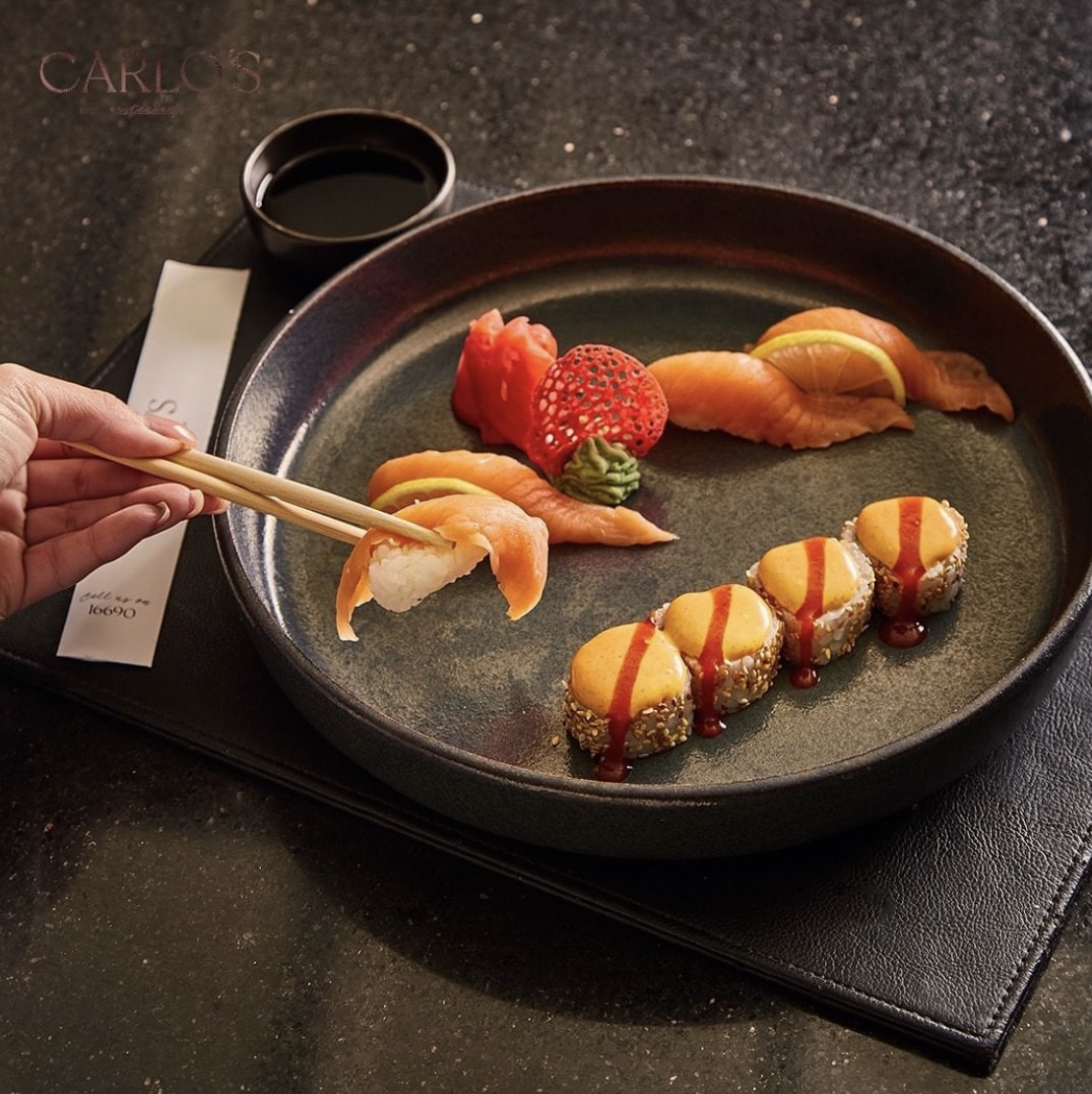 At Carlo's, one of you can enjoy their stuffed vine leaves and Egyptian risotto with boneless pigeon while the other indulges in their vast array of sushi options that will look like a work of art when served. Visit Carlo's at New Cairo or Sheikh Zayed to try their unique creations.
Esca Terrenal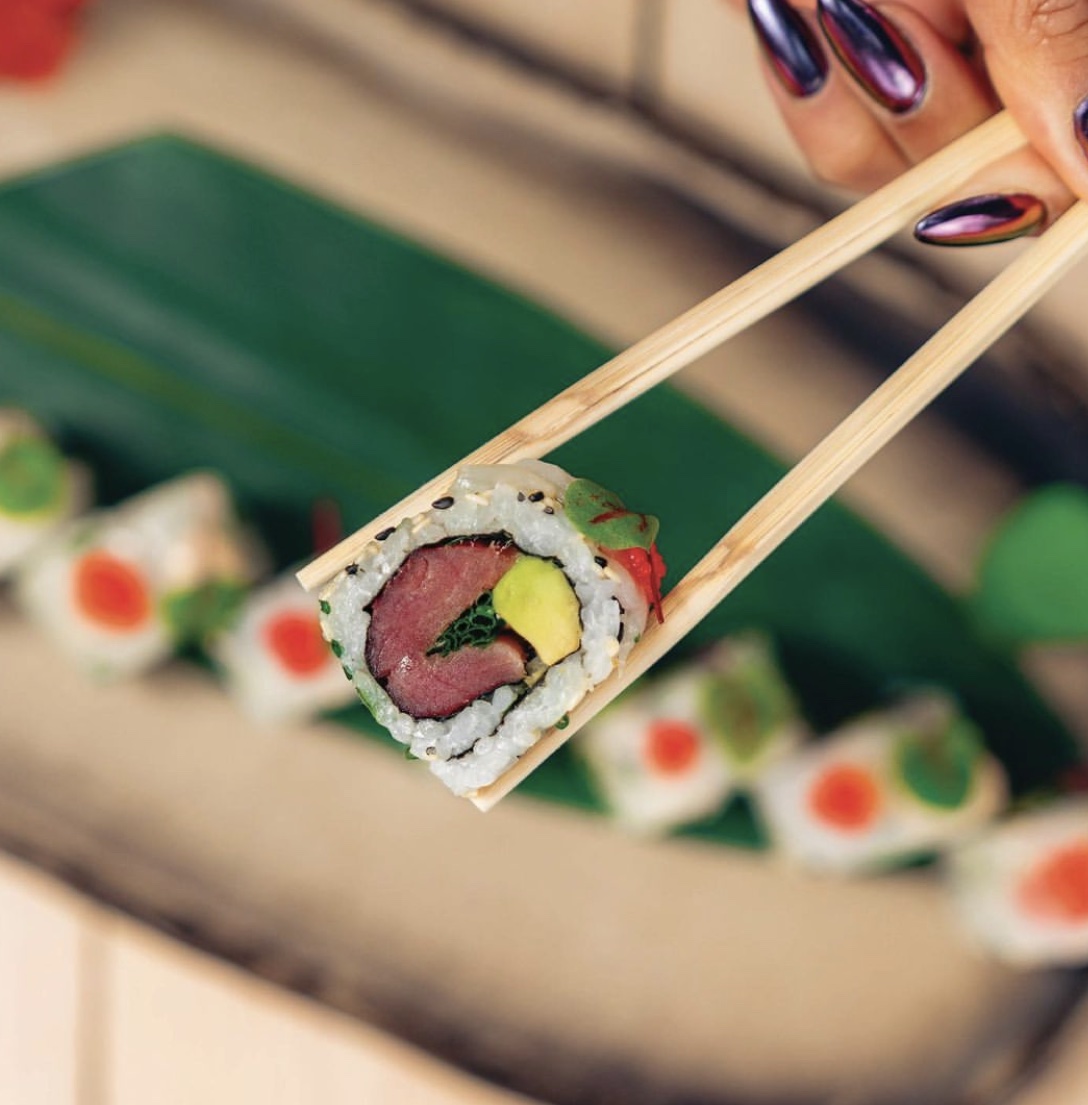 For a fancier option, Esca Terrenal is a great place to celebrate a birthday or anniversary or to treat yourself and a loved one to something special. This contemporary Mediterranean cuisine restaurant has everything you may be craving, from grilled octopus and burgers to an incredible sushi collection, all of the best quality. So visit their branch at 5A, New Cairo and prepare to fall in love with their delicious dishes and flavourful sushi creations.
Nî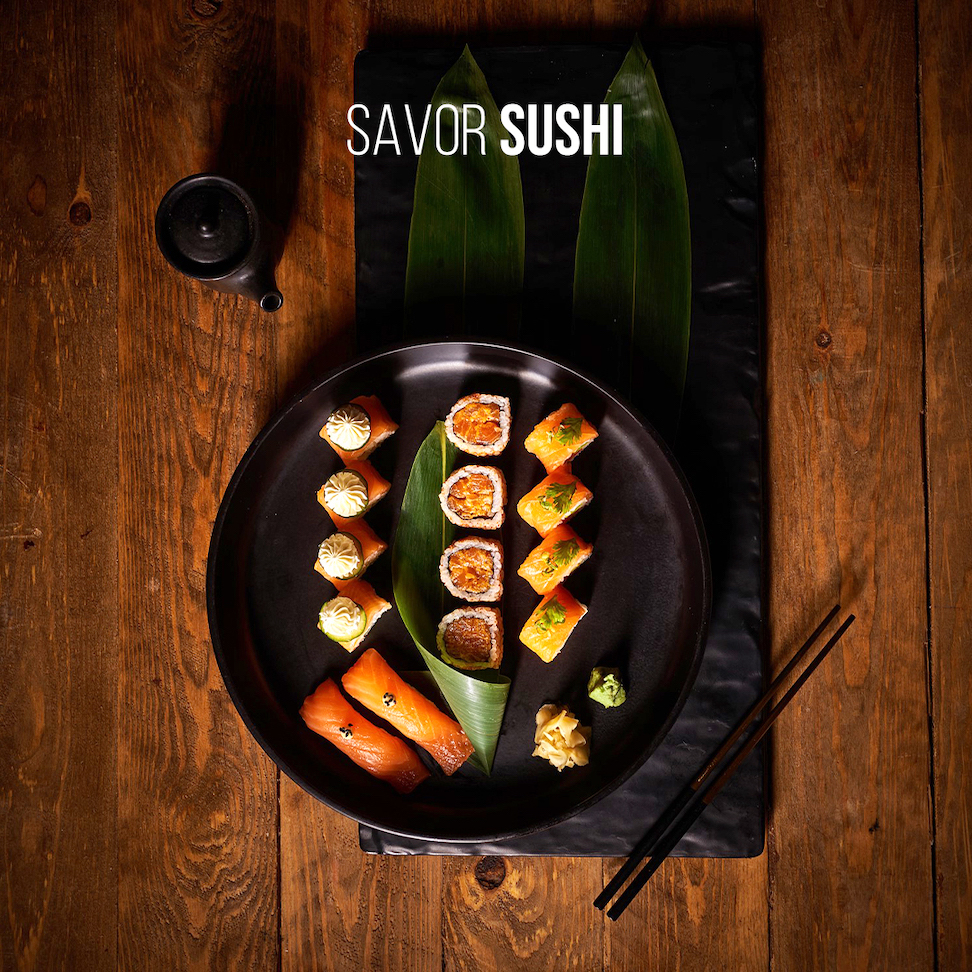 Italy meets Japan at this revolutionary restaurant with branches in 5A by The Waterway and Sheikh Zayed. There's something for everyone here as diners can enjoy dishes like pizza, pasta, burgers, and grilled food or opt for something from their tempting  Japanese corner. 
Sachi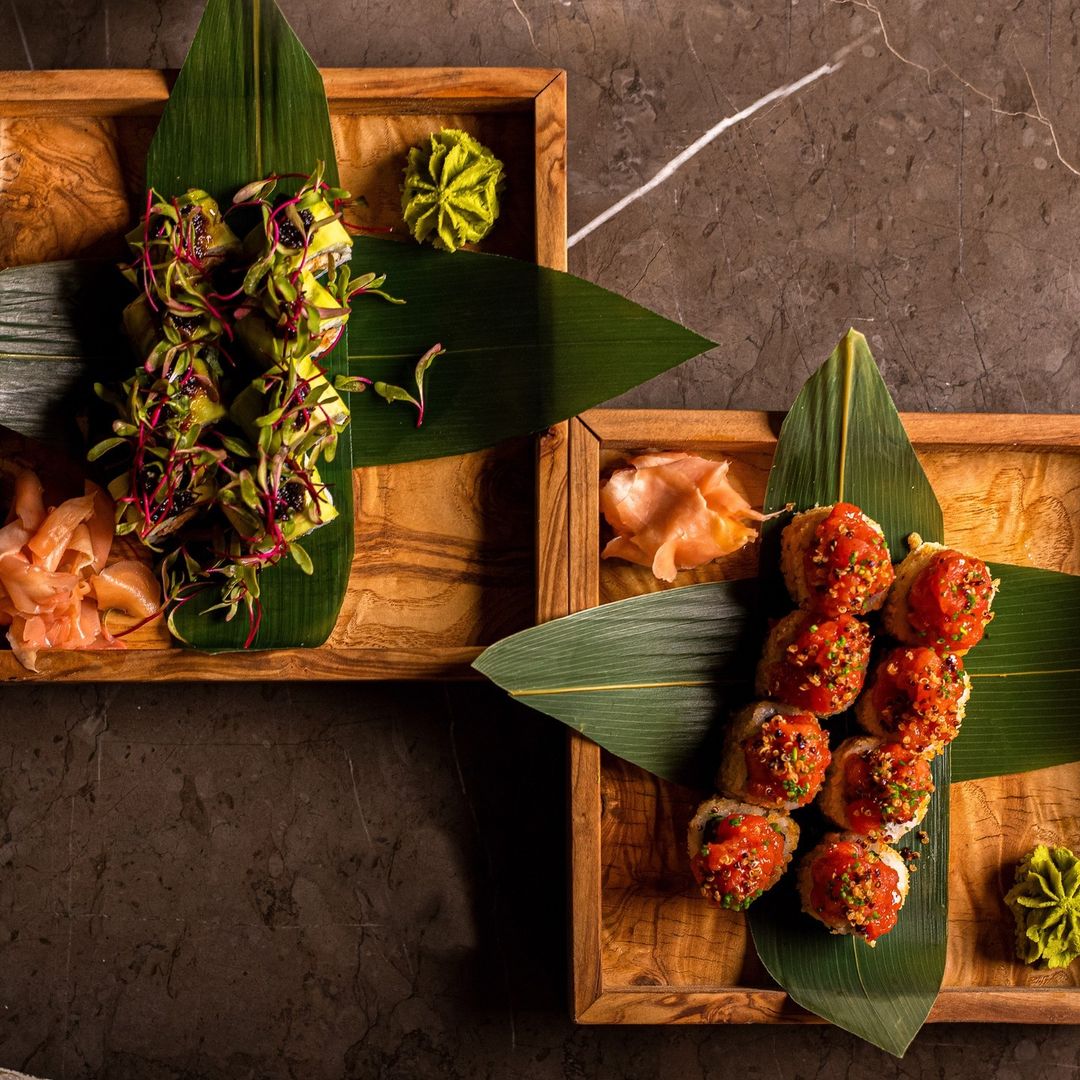 Sachi recently made it onto the MENA's 50 Best Restaurants list, and for good reason. They've got it all from an expansive menu to an unmatched atmosphere. Stop by one of their locations around Cairo fro an unforgettable fine dining experience that includes an array of international cusinine from fresh pasta to a variety of sushi rolls. 
Gingko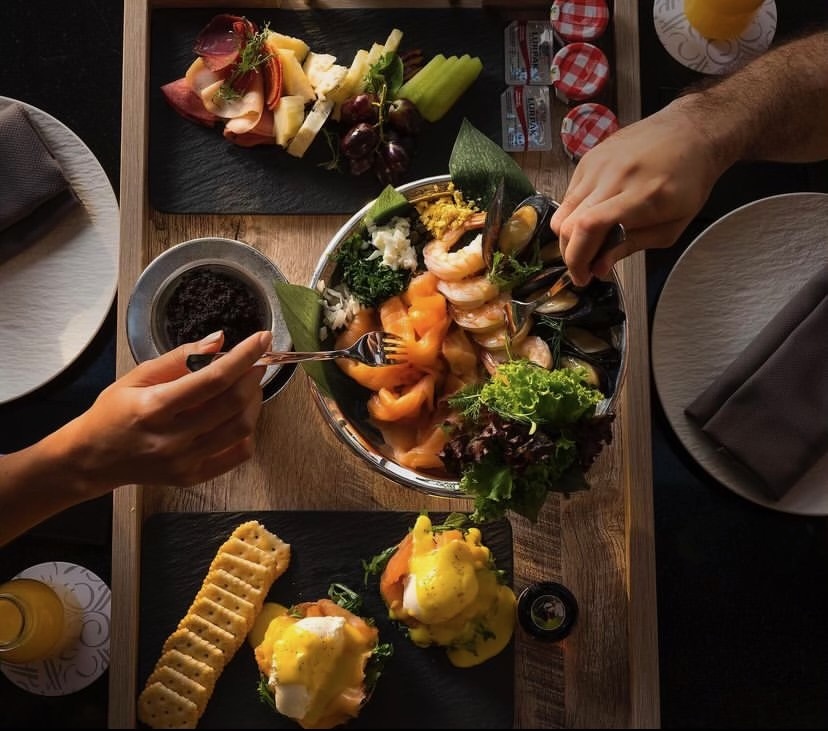 Another elegant eatery that you can visit is Gingko located in the Fairmont Nile City hotel. Their impressive menu contains a variety of Asian meals as well as international favourites. Pay them a visit for your next big night out and we can assure that nobody will leave unsatisfied. 
Saigon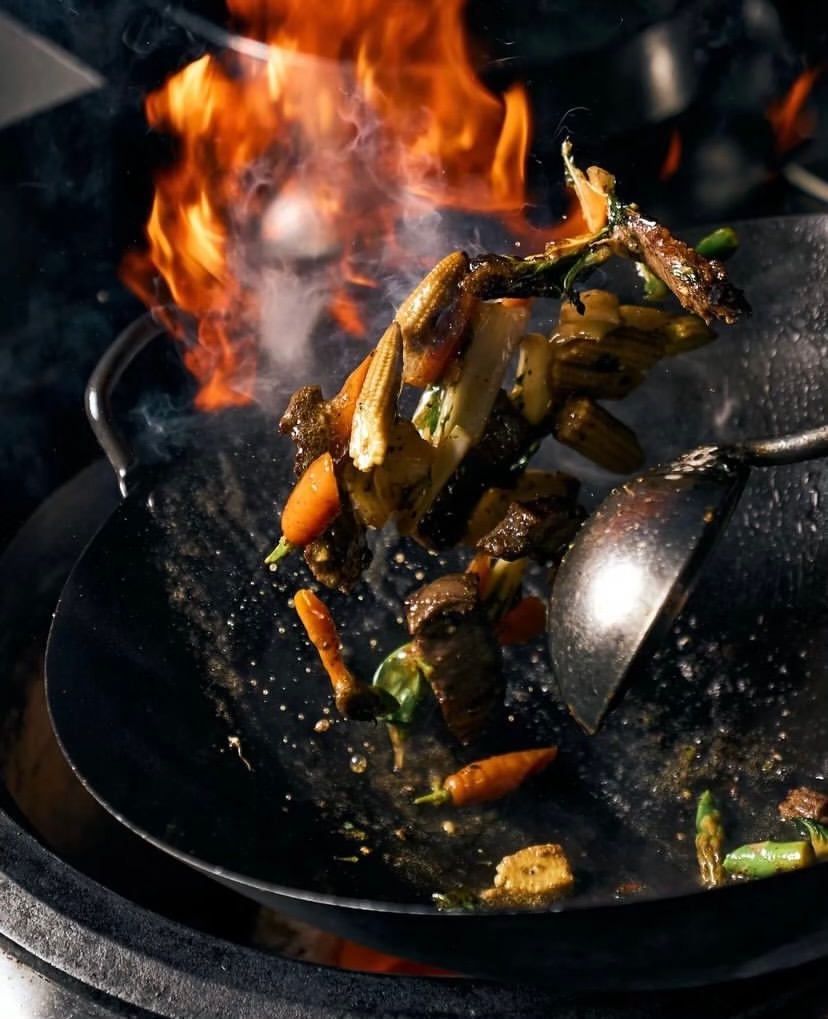 Fairmont Nile City has no shortage of fabulous restaurants. Don't miss out on Saigon's delicious Pan-Asian cusine or opt for another delicious entree like their succulent Beef Tenderloin.