We Met the Chef Behind Cairo's Newest Resto-Bar & Lounge: India along the Nile

In a vast city like Cairo, keeping up with new restaurant and bar openings is a nearly impossible task. One of latest additions to Cairo's nightlife scene is located in the heart of a well-established and highly prestigious five-star hotel: the Semiramis InterContinental Cairo. Staying true to this iconic hotel's legacy as a leader in the market, it comes as no surprise that our exclusive experience at the city's latest hotspot, India along the Nile, proved to be truly exquisite.
We indulged in the finest of Indian-fusion delicacies, along with very yummy signature cocktails hailing from the bar and lounge area.  Following our incredible voyage through modern India, we had a one-on-one sit down with Head Chef, Harish Tiwari, to discuss all things India, fueled with a deep passion for his art.
Q: What's been your most difficult challenge so far?
Chef Harish : I often find the it hard to gain access to the product or brand require, when preparing certain foods, so you end up compromising sometimes, and start working with alternatives. Here, as you see, we do a fantastic job in terms of products because we are importing some of them from India. I'm really thankful for the management that they're helping me bring in those products, because it really makes my life easier.
Q: Are there any elements found in Indian cuisine that are similar to those found in Egyptian Cuisine?
Chef Harish: Of course, the basic spices are very similar including salt, coriander, cumin, turmeric and chili.We use different kinds of chili, because in India, we have many different types of chili.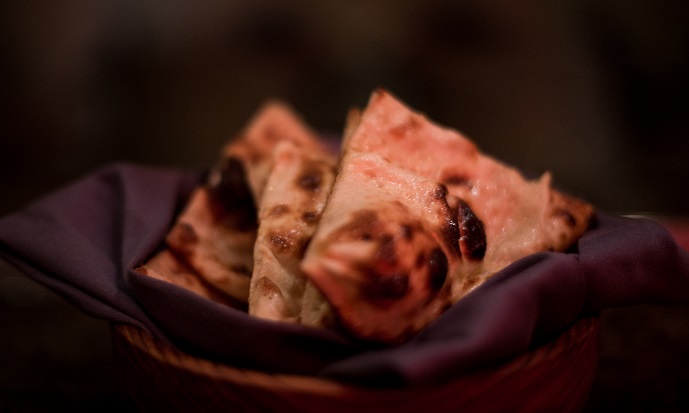 Q: How are you handling the Arabic language barrier since you've moved here?
Chef Harish: I am very slowly learning Arabic, which is something that I'm very keen on learning, because it would definitely be good for me and my team; I would be able to communicate and empathize better with them.
Q: How is Indian cuisine different from Egyptian cuisine?
Chef Harish: Well Indian cuisine has more than 500 different kinds of spices and the cooking techniques and styles are very different, too. It really requires a lot of patience as well as passion and knowledge, which are all vital elements, with regards to Indian cuisine.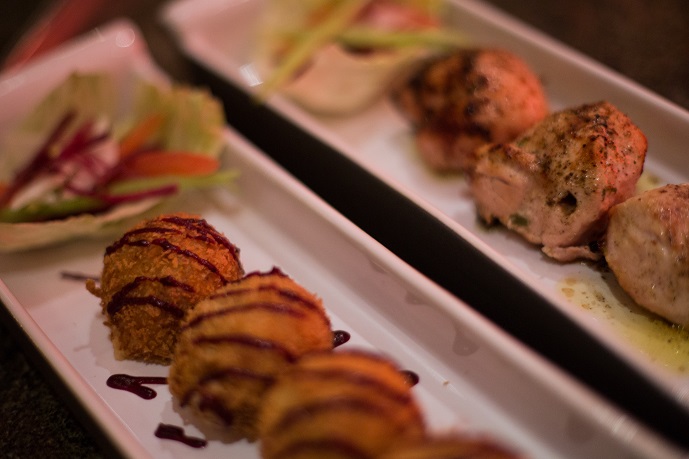 Q: What's your favorite spice to cook with? What's the one spice you wish you could add to every single dish?
Chef Harish: Generally speaking, I would say Garam Masala, which is a blend of spices that works with almost every dish. The spice I use most is green cardamom, which we use in our starters and some of our main dishes as well as some of our desserts.
Q: How long have you been in Egypt, and how are you finding it so far?
Chef Harish: Well, I've only been here for two months and a few days and we just opened the restaurant recently. So it's been quite challenging coming in as the new chef, meeting different people and getting used to a different environment , not to mention the different cuisines and of course the different preferences of the guest. Yet, here at the Semiramis InterContinental, and in Egypt in general, people are very welcoming and willing to dry different cuisines and dishes.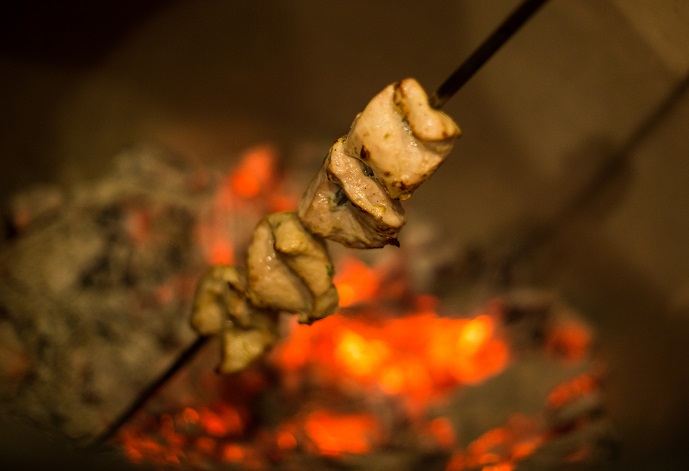 Q: Do you find that people here in Egypt are open to trying new cuisines that come from different cultures?
Chef Harish: Yes, I do. When I came here, I noticed that quite a lot of Egyptians know about Indian cuisine. If you look closely, you'll find that Egyptians love Indian culture; they love Bollywood music and they love the movies as well. So, in a way they are connected to Indian culture, and they love the food accordingly. They don't usually enjoy food that is too spicy, though. 
Q: Have you tried any Egyptian dishes yourself?
Chef Harish: Of course, I try something new every day. I've tried koshary, I like molokhia and I love the desserts here.
Q: Oh really? Like what?
Chef Harish: Konafa, Basbousa and different kinds of desserts. They are just fantastic! They are very similar to Indian desserts.
Q: Oh? How So?
Chef Harish: Indian desserts are just as sweet. That's why Indian people are very sweet just like Egyptians (Laughs).
Q: Would you like to learn how to make any of these desserts?
Chef Harish: Of course! I just haven't had the time since I arrived because I needed to set up the kitchen first, understand the market…etc.
Q: As a chef, what do you say inspires you the most about being in a different country?
Chef Harish: As a chef, when you go to a different country you see the different preferences, like when I came here, I found out that most Egyptians don't really like spicy cuisine. Unfortunately, people have a perception that Indian food is always really spicy. Nonetheless, Indian food is actually not spicy at all. Indian food actually has lots of spices and the blend of the spices makes the food hot but it is not actually spicy. Since we use so many flavorful and fragrant spices they lead to a hot taste when blended together, but not a spicy one per say. 
Q: Do you feel like India along the Nile adds to the food that you're making or presenting?
Chef Harish: Well I have the management and company to thank, because they called me while I was still in India and showed interest in our cuisines. That is, ofcourse, value added to my profile as a chef and for to the company's profile as well. Since they constantly give different chefs the chance to display their foods and cuisines, as well as share our our culture.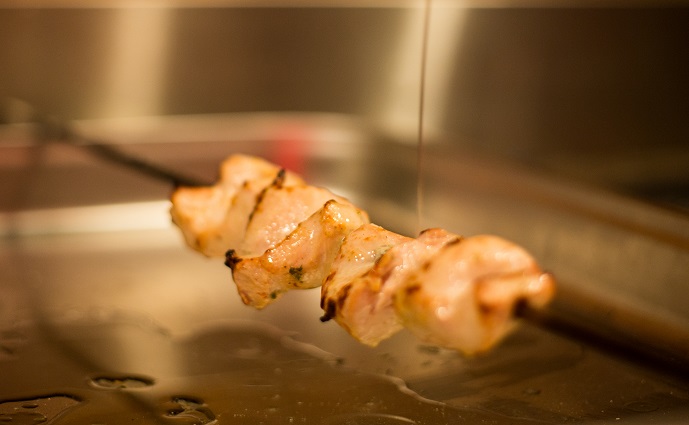 Q: What do you think makes your Indian cuisine stand out from other Indian cuisines at other restaurants?
Chef Harish: India is a vast country and we have countless cuisines. Here at the Semiramis InterContinental, our Indian cuisine is definitely different; we try to showcase dishes that aren't common at other Indian restaurants and we also have a lot of signatures on the menu.
Q: Finally, as a matter of personal preference, what is your absolute favorite appetizer, main course, and dessert on your menu?
Chef Harish: My favorite dish, that I personally love and always recommend, for a starter is the Dahi Ka Gola, which is a yogurt bowl, possessing a nice crunch and melt inside it, and infused with different spices; it's a very unique dish. For the main course, I love our selection of lamb dishes, because it takes about eight hours of slow cooking to perfect the lamb. The dessert I love most is the Chukandar Ka Halwa (a beetroot and halawa like fudge), which is one of our signature items at India along the Nile.