written by
Habiba ElSafady
Salads are not just for when you are on a diet. They can also serve as a light snack, delicious lunch, or shared appetiser. Other than having plenty of health benefits, salads are a great and sneaky way to eat your greens. You'll get to enjoy your veggies in a colourful and tasty way! 
These nutritious bowls come in many shapes and forms depending on what you like, which is our favourite thing about them! So if you're ever craving a flavourful and unique salad, you should visit one of these spots around Cairo.
 Chop Chop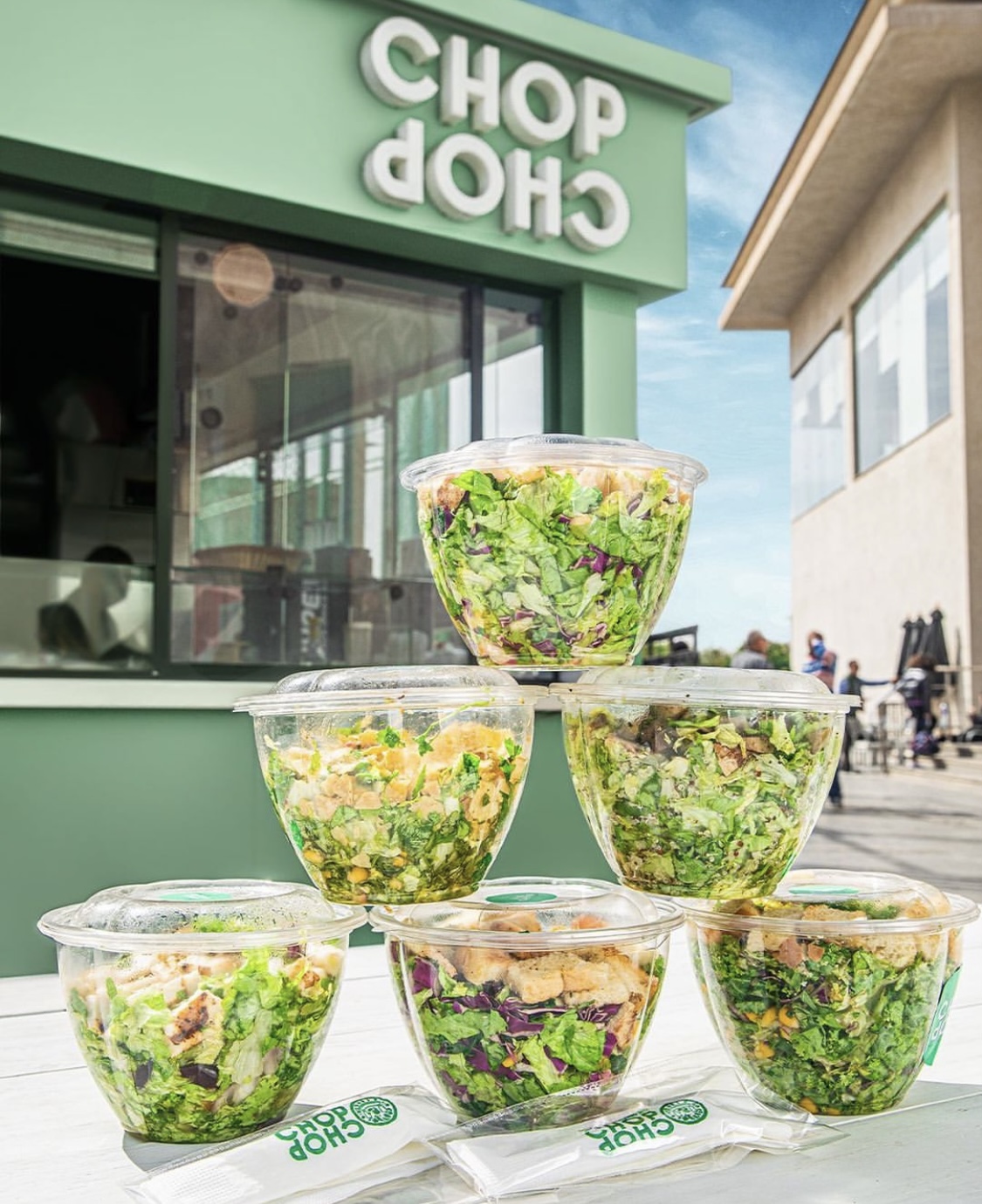 Chop Chop, located at Lake House New Cairo, allows you to chop your cravings right into your fresh salad. With endless veggie, dressing, and protein options, at Chop Chop, you can make your own salad from scratch just the way you like. However, if you are indecisive, you can go with one of their incredible creations like their Greek Salad, Baja Shrimp, Mexican Tortilla, and more. You can also enjoy their family-size salad that can feed up to eight people. It can be the perfect addition to your upcoming gathering!
Crave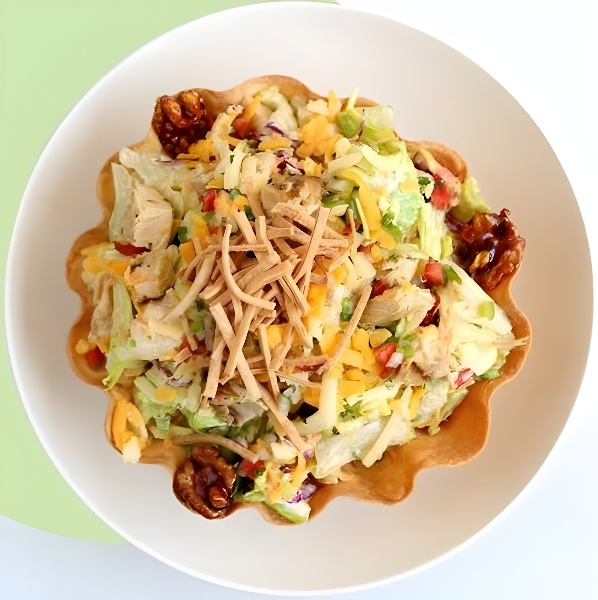 You're missing out if you still haven't tried Crave's expansive salad menu. They have the most creative salads guaranteed to satisfy your cravings, like their Taco Salad and Chicken Dukkah Salad, where each bite will give you the perfect crunch and tingle your taste buds. In addition, they recently added 'Thai Crispy Chicken Salad' and 'Feta Veggie Salad'  to their new menu, which we cannot wait to try.
Lychee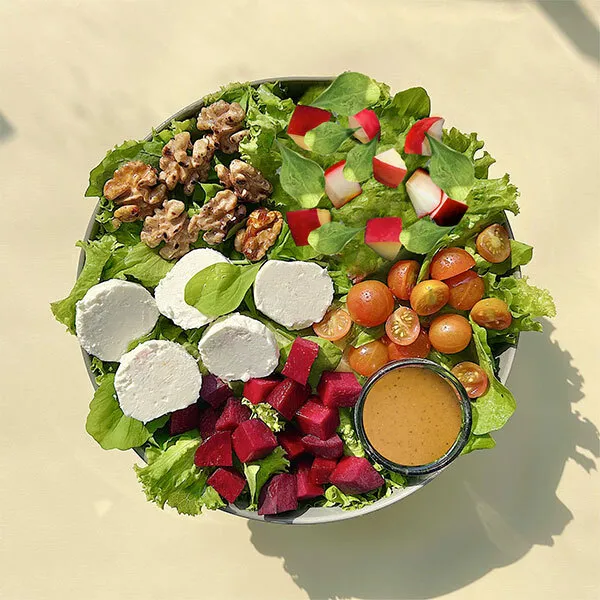 If you're ever on the run and have no time for a proper meal, don't worry. Lychee is here to keep you on track with your healthy eating goals. With branches all over Cairo, Lychee is only one stop away. You can build your own salad or have one of their delicious signature salads like their Tuna Pasta Salad or Apple and Goat Cheese Salad which are to die for.
Qahwa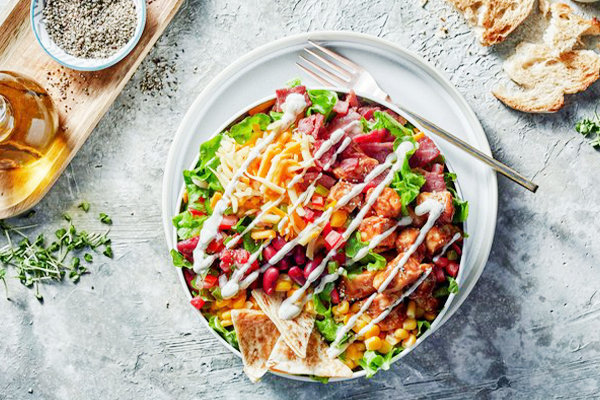 Qahwa is the perfect spot if you are in the mood to try something new. You won't find salads like theirs anywhere else, and we know that you will devour them in minutes because of how well each ingredient perfectly compliments the others. You'll definitely feel satisfied and healthy after finishing it. We recommend you try their Cobb Salad, which is a crowd favourite.
Salad Fiesta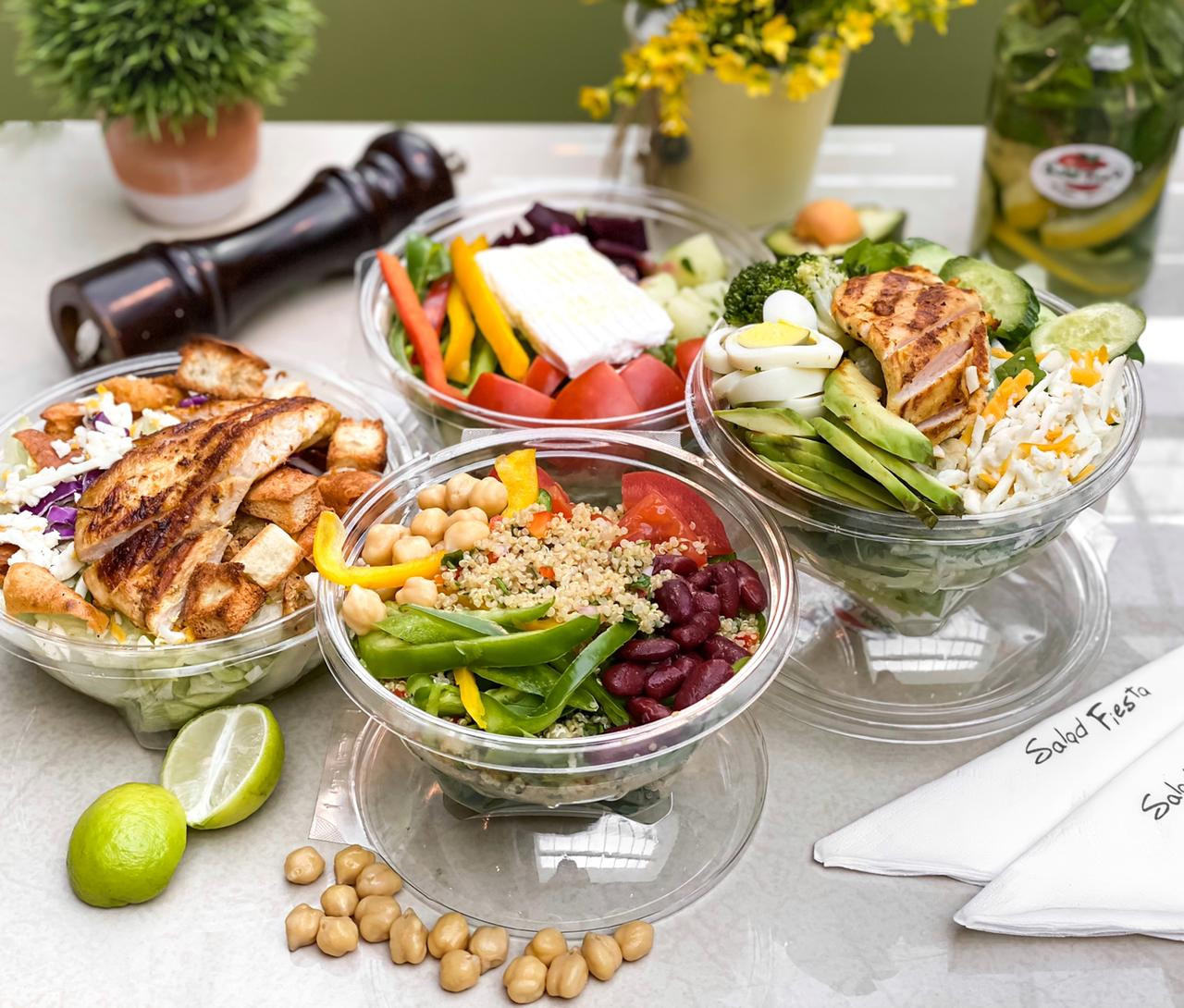 Salad Fiesta is another spot if you want to make your own fresh salad. They give you the option to be your chef since no one knows how you like it better than yourself! In just four steps, you'll have the perfect salad filled with all your favourite veggies, dairies, choice of protein, dressing and desired bowl size.
Lyfe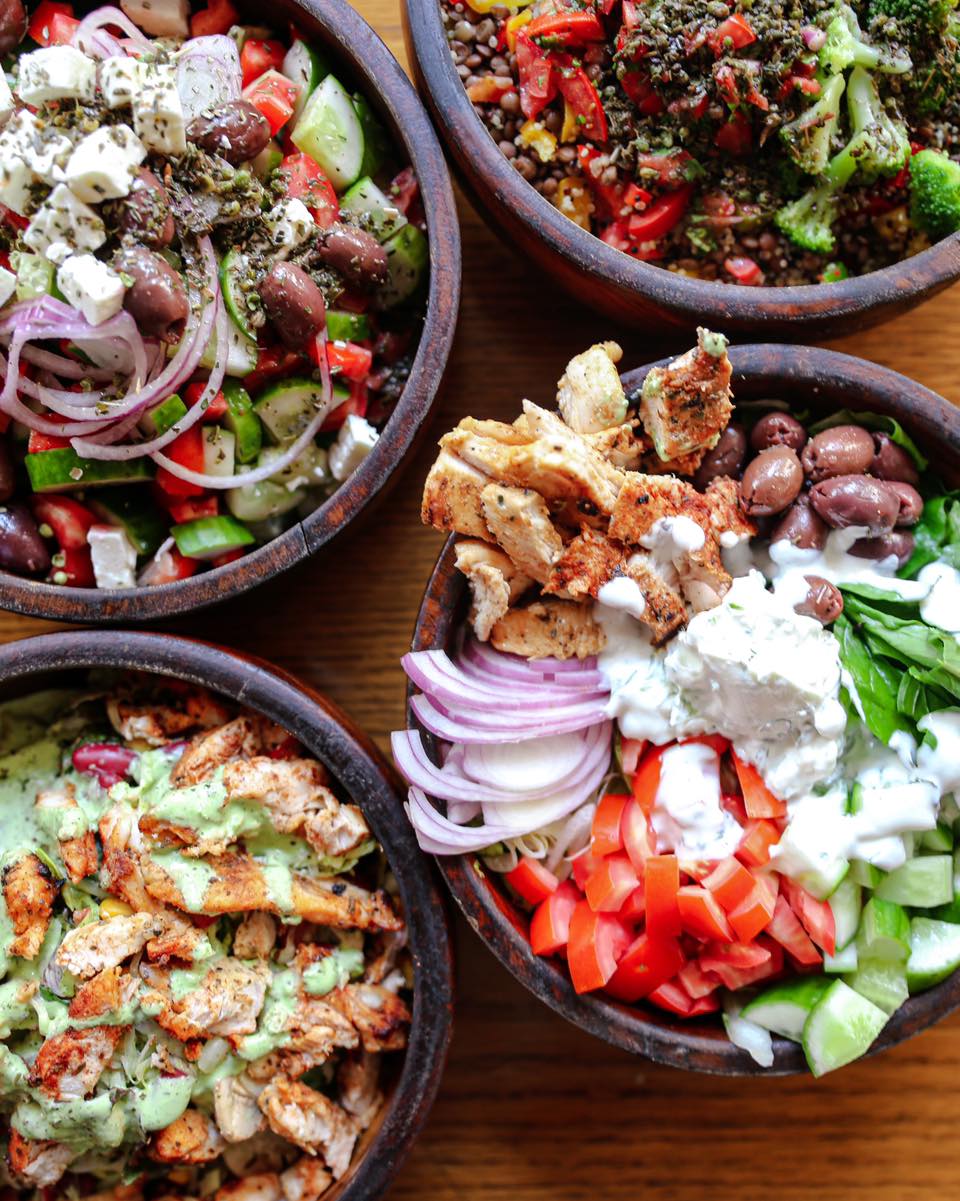 Who says eating healthy can't be fun? This restaurant strives to provide Egyptians with clean eating habits through their variety of nutritious and delicious foods, including some seriously good salads. So try out of one their creations to help brighten up your "lyfe".  
Gourmet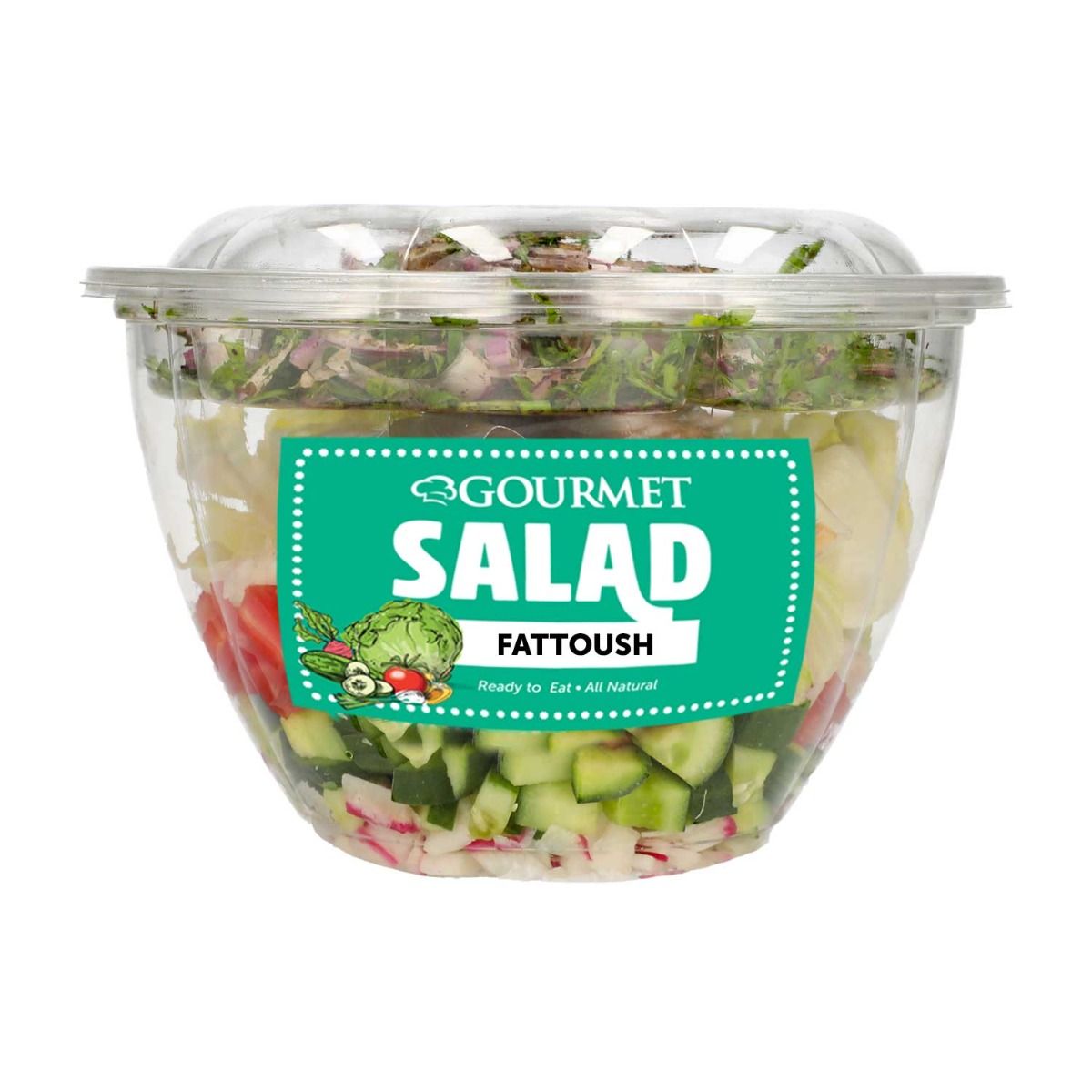 Eating healthy can feel impossible with our busy lifestyles. Thanfully, Gourmet supermarkets are here to help! They've got a selection of fresh and tasty salads on their shelves ready for you to grab and go. Best of all, you can find their locations all over our capital.