written by
Haajar Abu Ismail
Egyptian food is an extensive and delicious cuisine, featuring authentic spreads of grilled meat, fish, tajines, and more! Here are a few classic places to get the best Egyptian food besides a home-cooked meal.
Hagouga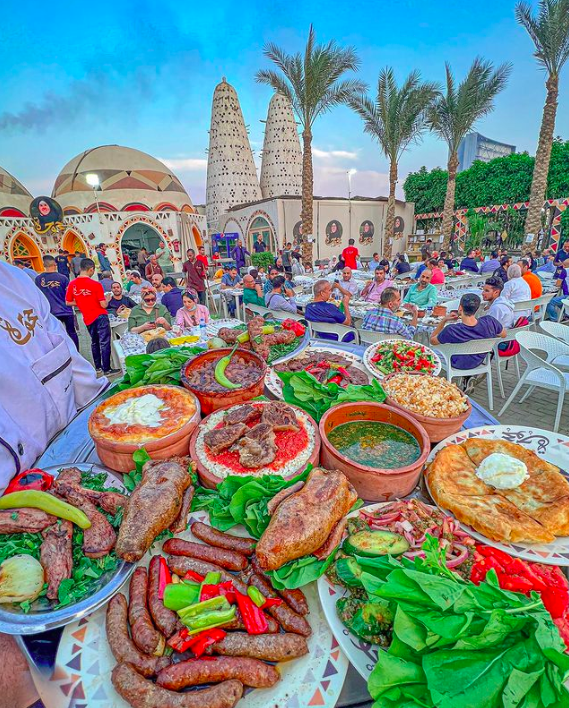 Hagouga is a fantastic place for authentic, hearty, delicious Egyptian meals. Kebab, kebda, stuffed pigeon, rice-stuffed vine leaves, kofta, and more Egyptian classics can be found at this amazing spot. Anything in the grilled meat area is especially worth trying! Check out their menu here, or visit their branch in Heliopolis.
Address: El Saqqa St, Rocket Garden, Sheraton Entrance of Suez Rd, Heliopolis
Opening hours: Daily: 3 pm – 1 am
Kebabgi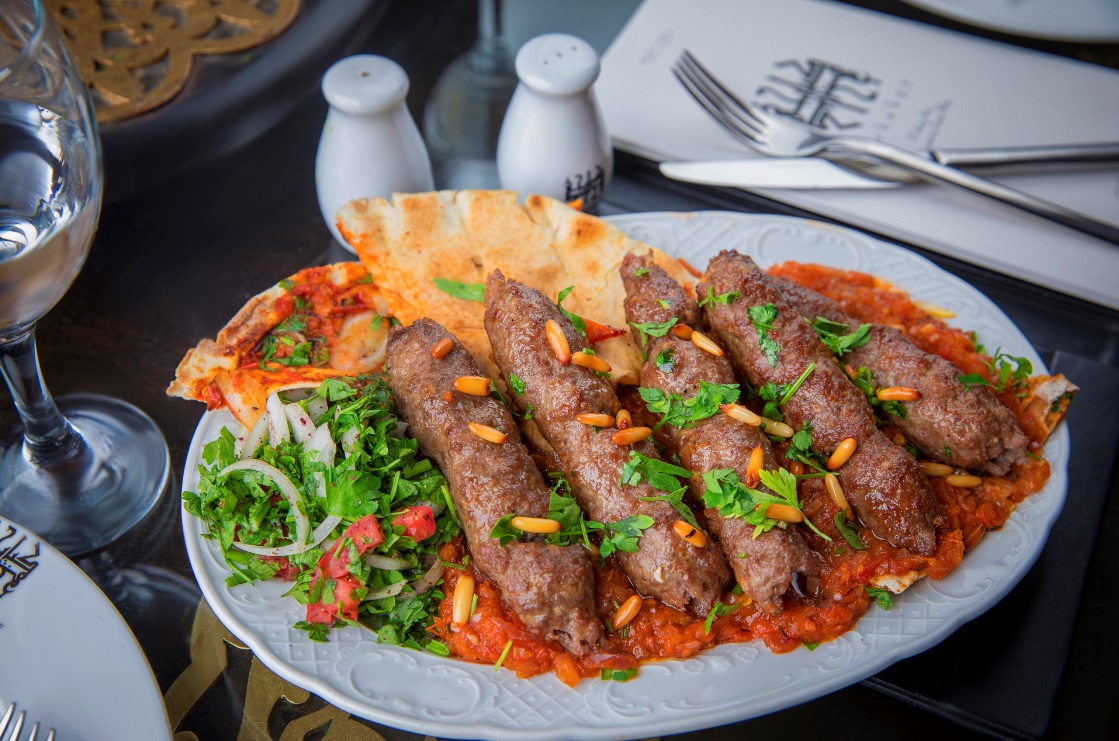 If you're wondering what to get here, it's in the name! Kebabgi is renowned for its delectable grilled cuts of meat; grilled chicken, lamb, stuffed pigeon, kebda, kofta, and more can be found here! For anyone interested in enjoying the best of two cuisines in one spot, their menu also features some Lebanese staples like tabouleh and chicken liver in pomegranate molasses. You can find out what else is on their menu here!
Opening hours: Daily: 12 pm – 12 am
Address: 3 El Thawra Council St Zamalek Downtown Po Box 732 El Orman Giz
Felfela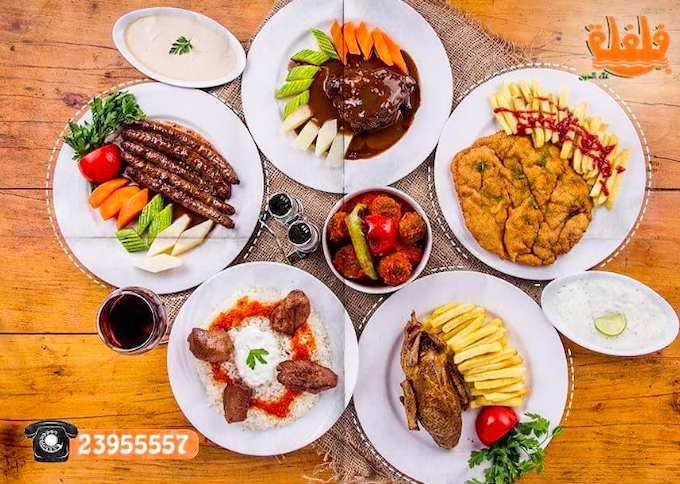 Founded in 1959, Felfela is the poster child of classic Egyptian restaurants. You can find a variety of meals you may otherwise get at home, like chicken pané, baked macaroni with bechamel, molokhia and even fuul and falafel! This iconic spot not only has a fantastic menu that doesn't disappoint but also a great seating area full of traditional decor.
Address: 15 Talaat Harb Street off Hoda Shaarawy, Bab Al Louq, Downtown Cairo
Opening hours: Daily: 10 am – 11 pm.
Menoufy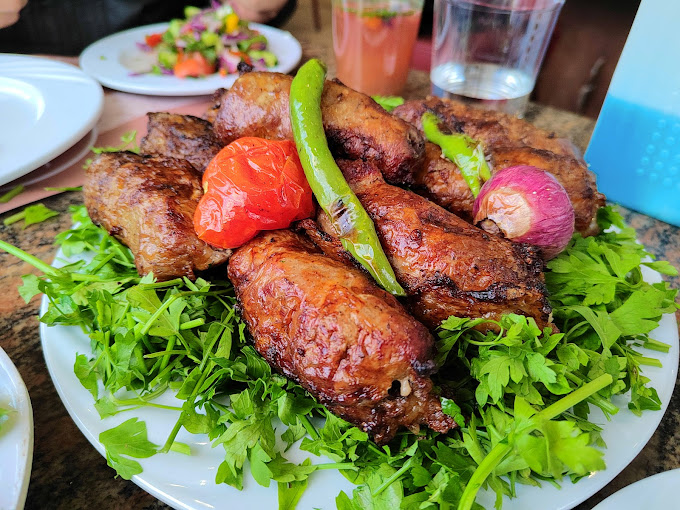 While the menu is somewhat more limited than other options, their selection definitely makes Menoufy the place to go for a platter of kebab and kofta. Veal, lamb, chicken, and oriental sausages are a few of the options you could go for at this Egyptian spot, and you certainly won't be disappointed. They also have a few solid dessert options, like rice pudding and Om Ali. You can try them out at any one of their branches in New Cairo, Sheikh Zayed or Hadayek Al Ahram.
Address: Banks Center St, New Cairo / El Bostan Street, Zayed Gate 3 – Sheikh Zayed / Khoufo Gate, El Thawra El Madaneya Street, Hadayek Al Ahram
Opening hours: Daily: 12 pm – 2 am.
Taa Taa Sons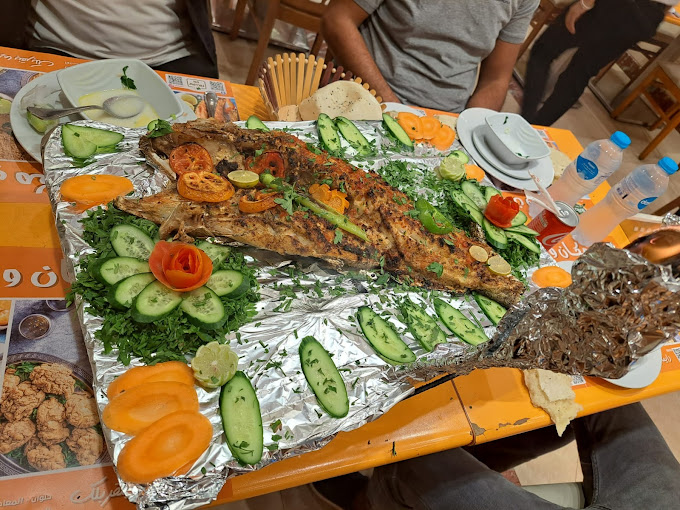 Ta Ta Sons is the place to go when you're in the mood for a traditional Egyptian spread of grilled or fried fish. A variety of fish can be ordered, including grouper, red mullet, salmon and more! Not to mention, they also offer very decent seafood soup and pasta that's worth trying. Browse their menu here for your next order!
Address: 21 El Nasr St, Ezbet Fahmy, Maadi (also in New Cairo, Helwan, Nasr City, Mokattam and Sheikh Zayed).
Opening Hours: Daily: 9 am – 1 pm