Win! Brunch for Two at Napa Grill's New Friday Jazz Brunch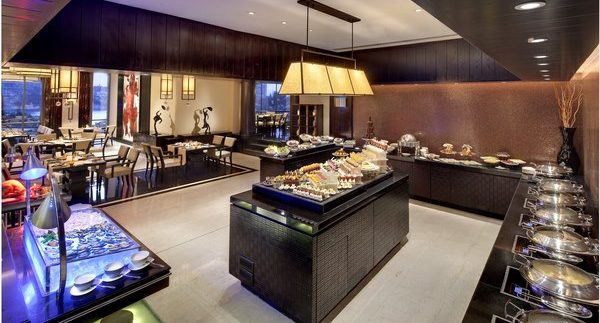 Luxury Cairo hotel, Fairmont Nile City, is home to some of the best restaurants and nightlife venues in Cairo – a wild claim, maybe, but a previous Cairo 360 review of Saigon Restaurant & Lounge, the hotel's weekly events schedule and the fact that the hotel's Sky Pool is many an event organiser's preferred location pay testament to that – even the hotel's Willow Stream Spa scored well with Cairo 360's discerning reviewers. It is, afterall a Cairo 360 Editor's Choice winner.
This month, one of the hotel's most popular venues is opening its doors to diners every Friday for a new, weekly brunch concept.
What? Win an all-inclusive brunch for two at Napa Grill on Friday 24th of October, where a buffet of eclectic international cuisine awaits you!
Why? Because brunch is totally awesome – it's brunch!
Where? As one of Fairmont Nile City's most enduring restaurants, Napa Grill serves up an array of foods from across the world.
How do I get my hands on it? It's easy! Just answer this simple question: How many 'themed buffets' does Fairmont Nile City and in which restaurants?
Now what? Send your answers to freestuff@cairo360.com, with your full name, contact details and Napa Grill Competition in the subject lines. The competition ends at midnight on Wednesday 22nd of October 21st 2014; so hurry up and send your answers in! Terms and Conditions apply.