Win! Dinner for Two at Fairmont Nile City's Mondays @ Saigon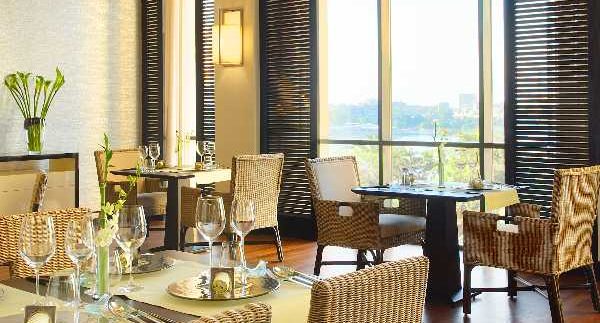 Bored of ho-hum food? Are
you yearning for new, exciting cuisine in Cairo to intrigue your palate? Do you
fantasize about your meal encompassing a rich and compelling fusion of
cultures, spices and flavours?
With the help of our good friends at the
Fairmont Nile City hotel, we're offering one lucky reader the chance to win dinner for two at the luxury hotel's recently launched Mondays@ Saigon, a weekly menu-free dining experience at French Vietnamese restaurant, Saigon
Bleu. Skip the guess work as the hotel invites you directly into the
glass-walled kitchen, where you can tailor your delicious meal to your
own liking. One lucky winner will walk away with a free fine dining experience
for two!
The Fairmont Nile City Hotel is a
well-known element in the Cairo skyline, overlooking the Nile with
high-rise views of the city all around. The lobby features an elegant blend of
accents from Asia, with a central waterfall, panoramic city views, classy
restaurants and meticulous service.
Saigon Bleu's flawless fusion of French and Vietnamese
cuisine delivers an exotic taste of the South East Asian region right in the
heart of Cairo. The chef wields an expert hand at preparing cuisine from
Vietnam, with authentic ingredients imported directly from the source.
For
a chance to win this exclusive dinner for two, simply respond to the following
question: which entrée did we rave about in our review of the Saigon Bleu restaurant?
Send your answers to freestuff@cairo360.com,
including your full name and contact details. The competition ends at midnight
on December 10th, 2010; so hurry up and send your answers in! Terms and conditions apply.