Win! Fetar for Two at Kempinski Nile Hotel's Blue Restaurant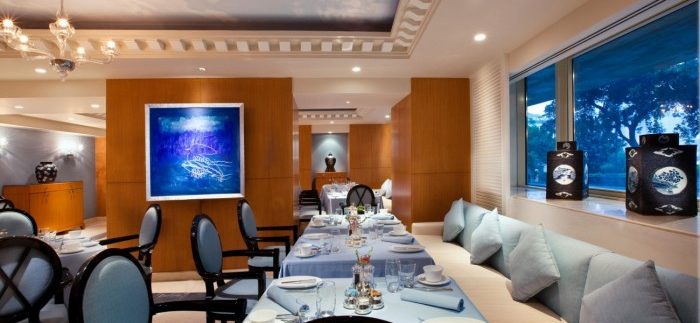 Don't be upset if you haven't made it to the beach yet this summer; it doesn't look like anyone will with Ramadan right around the corner and the World Cup in full force. With a month of heat and hunger upon us, and of course the many usual problems of Cairo along with them, what better way to treat yourself and a special other than a luxurious Ramadan fetar!

What? The good people at Kempinski Nile Hotel are offering one lucky Cairo 360 reader an extravagant fetar for two at the Blue Restaurant
Where? Located along the Garden City Corniche, Blue is one of the most luxurious restaurants in the city, boasting a stunning view of the Nile.
Why? Because it's Ramadan!
How do I get my hands on it? It's easy! Just answer this question: The Kempinski recently won a Cairo 360 Editor's Choice Award in which category? (Psst..clues are here)
Now what? Send your answers to freestuff@cairo360.com, including your full name and contact details with 'Blue's Competition' in the subject line. The competition ends at midnight on Wednesday the 23rd of July 2014; so hurry up and send your answers in! Terms and Conditions apply.