written by
Haajar Abu Ismail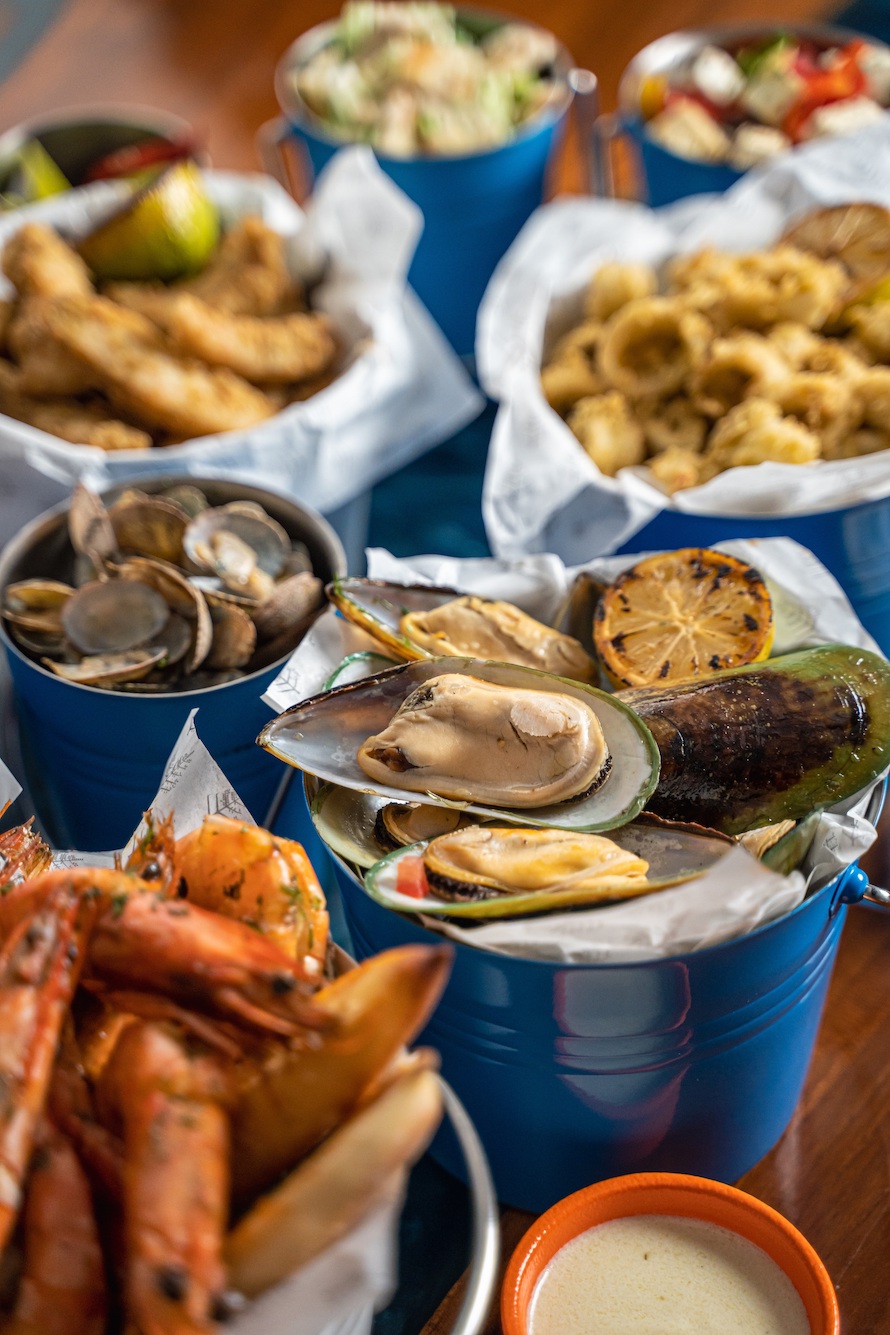 Within the hustle and bustle of the city, Zoé restaurant is a Greek culinary gem on the First Nile Boat, boasting magical views of the Nile. Located steps away from Four Seasons Hotel Cairo at the First Residence, expectations are naturally and justifiably high for this particular spot. Every Thursday at 6 PM, expect to enjoy the optimal experience Zoé has to offer at their weekly seafood night, both indoors and outdoors.   
You could start the meal with one of their soups or appetisers, like the seafood chowder or the shrimp tabbouleh. What comes next is the real crowd-pleaser, with a grand seafood fiesta for two, serving fried calamari, shrimp, herb-crusted mussels, as well as grilled shrimp, crab, and fried red mullet. If that wasn't enough, there's also the zander fish tagine and grilled sea bass, which make an incredible addition to the selection! With Arabic, Greek, and rucola salad to complement the feast, seafood lovers cannot possibly be disappointed.
If that sounds like too much for you, feel free to customise your own seafood bucket! You can pick as much or as little calamari, red mullet, zander fish, or shrimp (fried or grilled to your preference) alongside clams or mussels if you desire.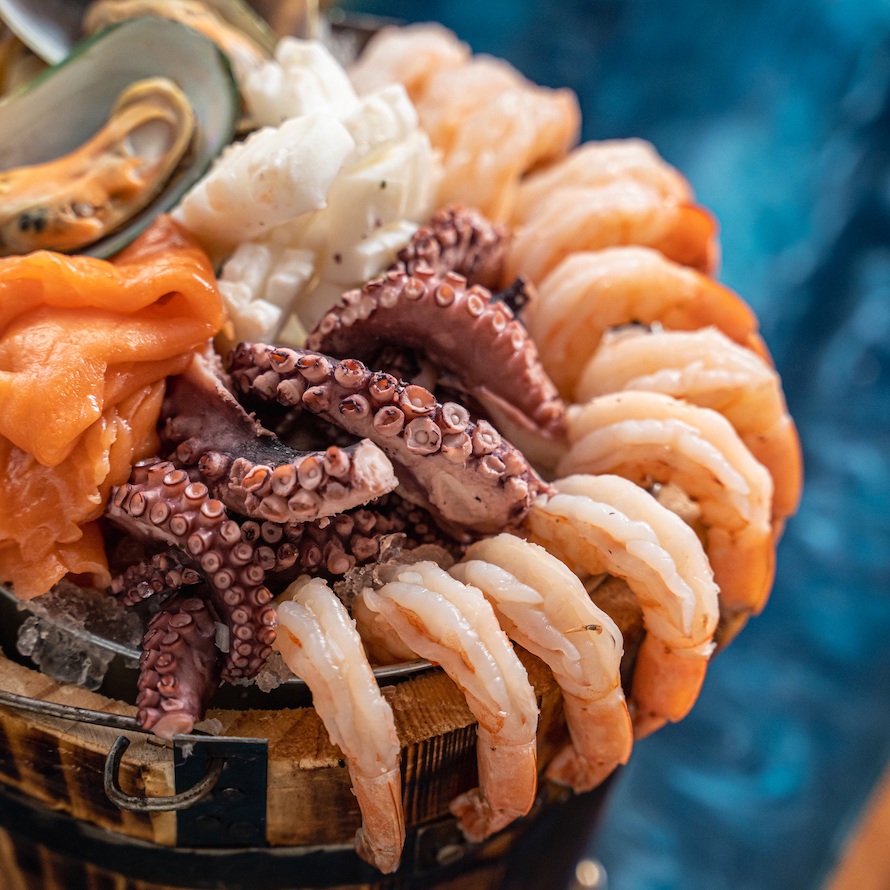 Suppose you're not craving any of the above. In that case, their speciality main courses are certainly worth it, featuring delicacies like fresh stuffed crab, potato, and mornay sauce, the grilled grey mullet with sayadieh rice, or the lobster thermidor, baby carrots, and green beans. Of course, you can also indulge in any one of their sides, including creamy spinach with feta cheese or potato beetroot chips!
When that's all over, don't forget their desserts! Zoé's lemon tart, Om Ali, and chocolate mousse with caramelised nuts are a few of the options that cannot be neglected. Not to mention that throughout this ultimate dining experience, there'll be live entertainment for guests to enjoy! Is there any better way to spend a Thursday night?
To reserve a table, please call +2 02 3567 1885