With the rise of local couture in the past few years, brides have become increasingly excited about having an Egyptian-made gown for their big day. Thankfully, designers listened, and this year has seen many of the country's greatest designers produce some of their best work for the Spring/Summer 2023 season. Here is a list of some of our favourite local brands delivering outstanding bridal collections this season.
Shahira Lasheen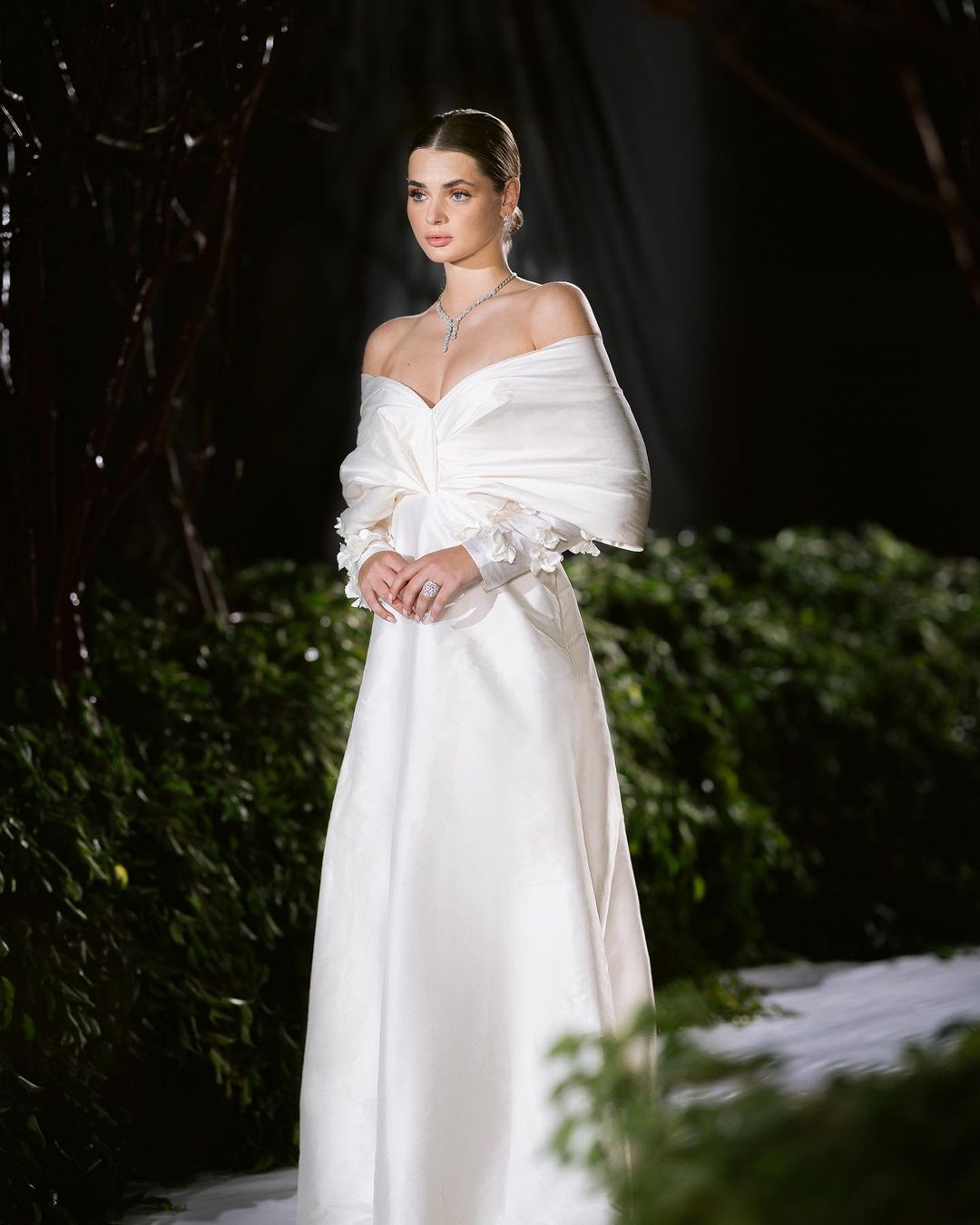 Shahira Lasheen's highly coveted fourth bridal collection left us all in awe. Named "Rose," this collection pursues the ideals of nature while embodying ethereal femininity. Blending softness and confidence, modern and classic, Rose manifests regal attire through the use of luscious materials, including crêpe georgette, taffeta, and satin. The use of beads, crystals, and lace is meant to mimic the sun "hugging" the roses in the early morning.
Maison Yeya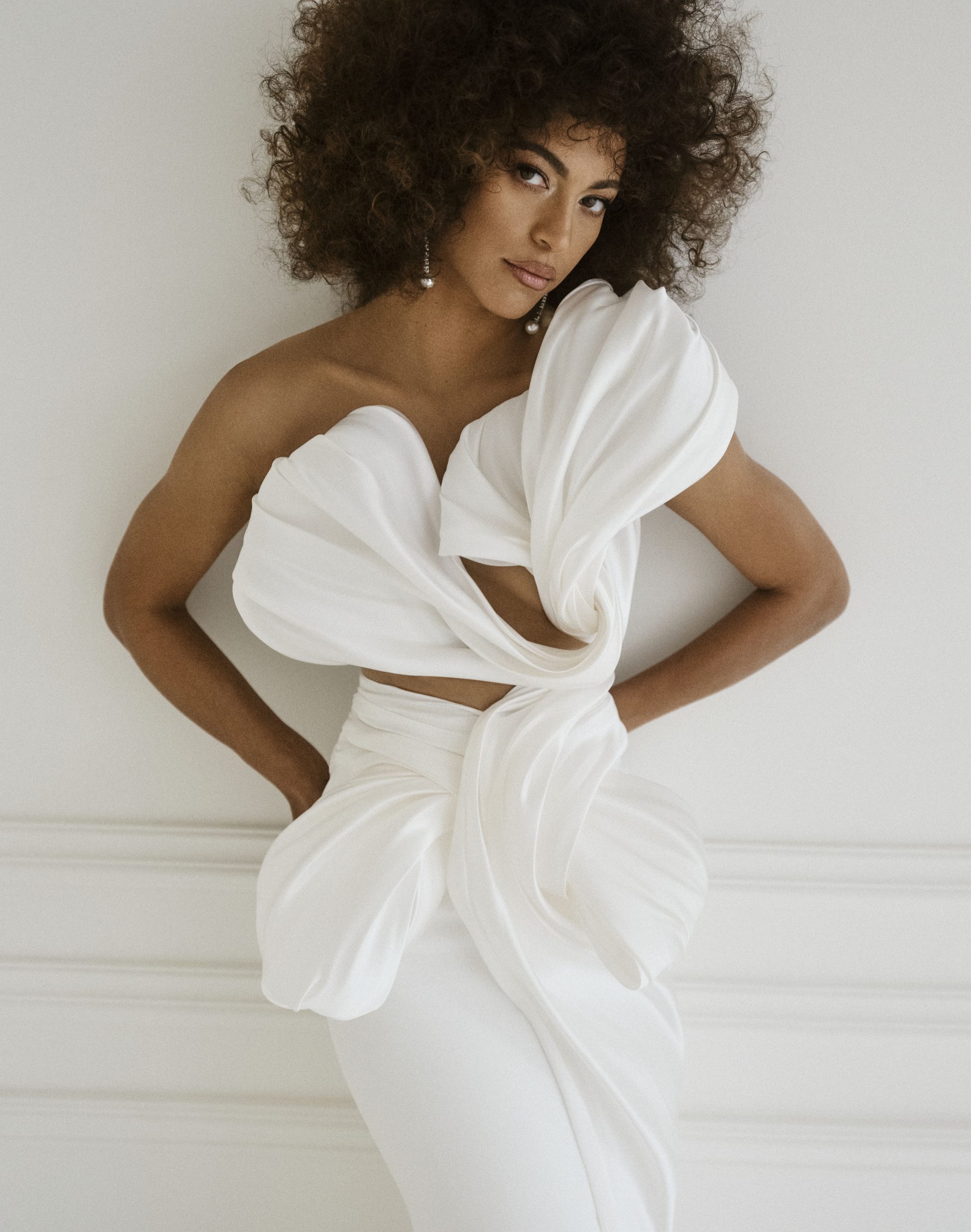 Titled "Shades of White," Yasmine Yeya's latest bridal collection is inspired by dreams and the whirlwind that is human emotion. It embodies Hollywood Glamour with the use of French lace, feathers, Italian silk satin gloves, and tulle capes. Each piece is meticulously made, with elements like stunning hand embroidery and encrusted beads, and truly captures the soft yet out-there quality of a big white wedding.
Maram Borhan
Loud yet chic, Maram Borhan's 2023 Bridal Collection is the perfect example of exquisite craftsmanship. With its luscious detail, the entire collection is reminiscent of nature, with carefully embroidered branch, leaf, and flower motifs. The soft tulle of the bottom of the gowns and veils creates a beautiful balance with careful and precise embroidery.
Sara Onsi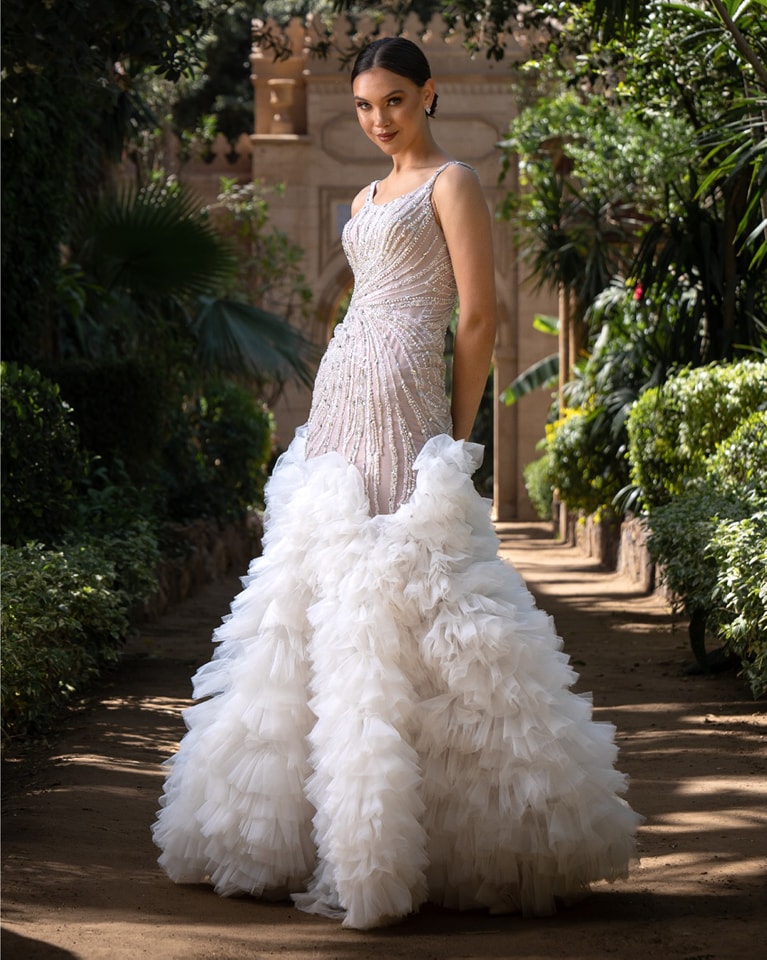 One of Egypt's favourite designers, Sara Onsi's long-awaited 2023/2024 Bridal Collection, is finally here! Having dropped only a few days ago, we still only have glimpses of the collection through Onsi's Instagram page. Still, what we got to see shows elements of Sara Onsi that we absolutely love with her creative use of embroidered lines, encrusted beads, and expert craftsmanship.
Taya Couture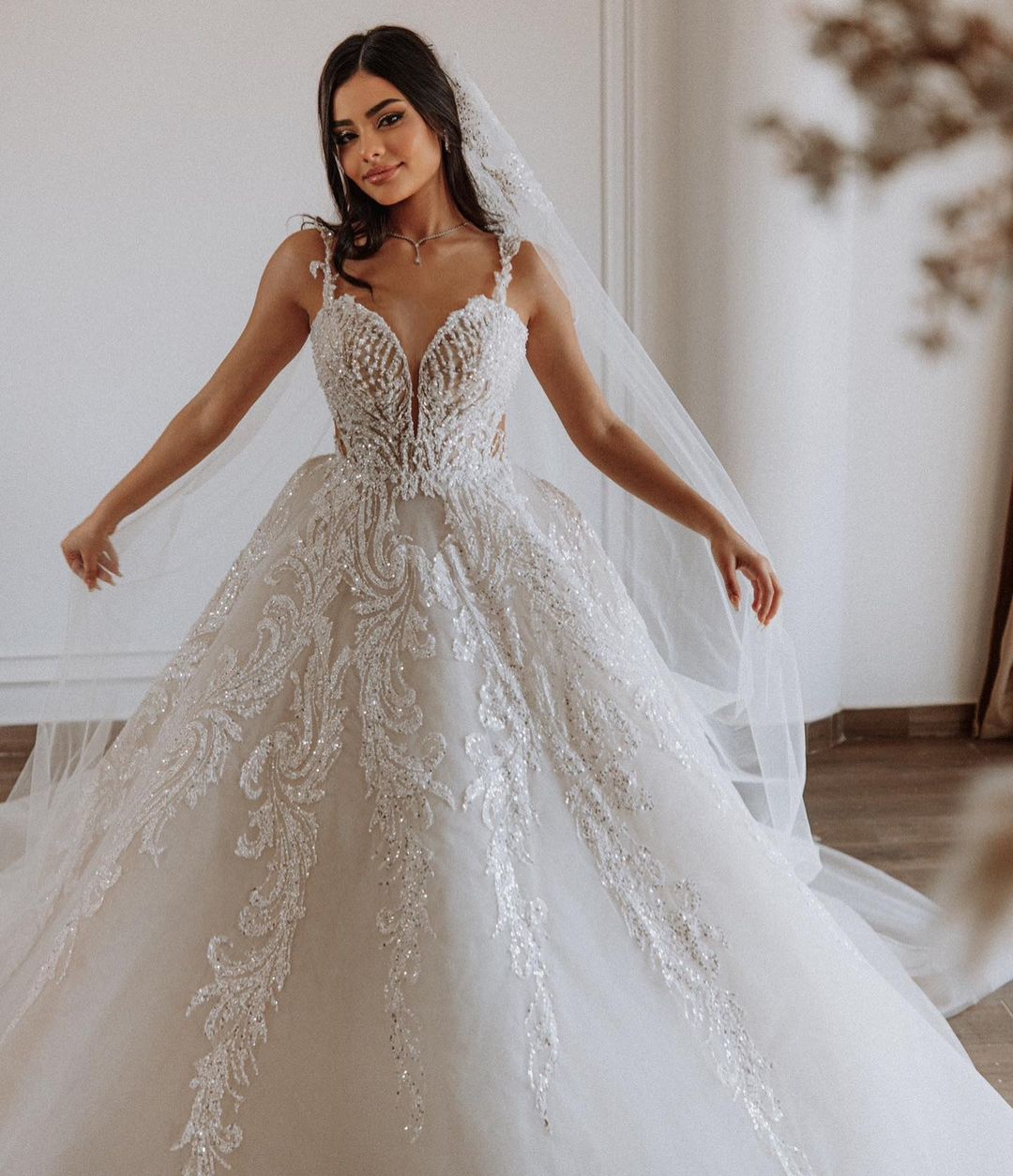 Sisters Tatiana and Yasmine have finally released their Spring/Summer 2023 bridal collection, named "Allure." With incredible lace detailing throughout each piece, these one-of-a-kind items capture the creative essence of fashion at its finest. From mermaid dresses and pearl spine detailing to handmade tulle flowers, this collection is stunning.
Nour Azazy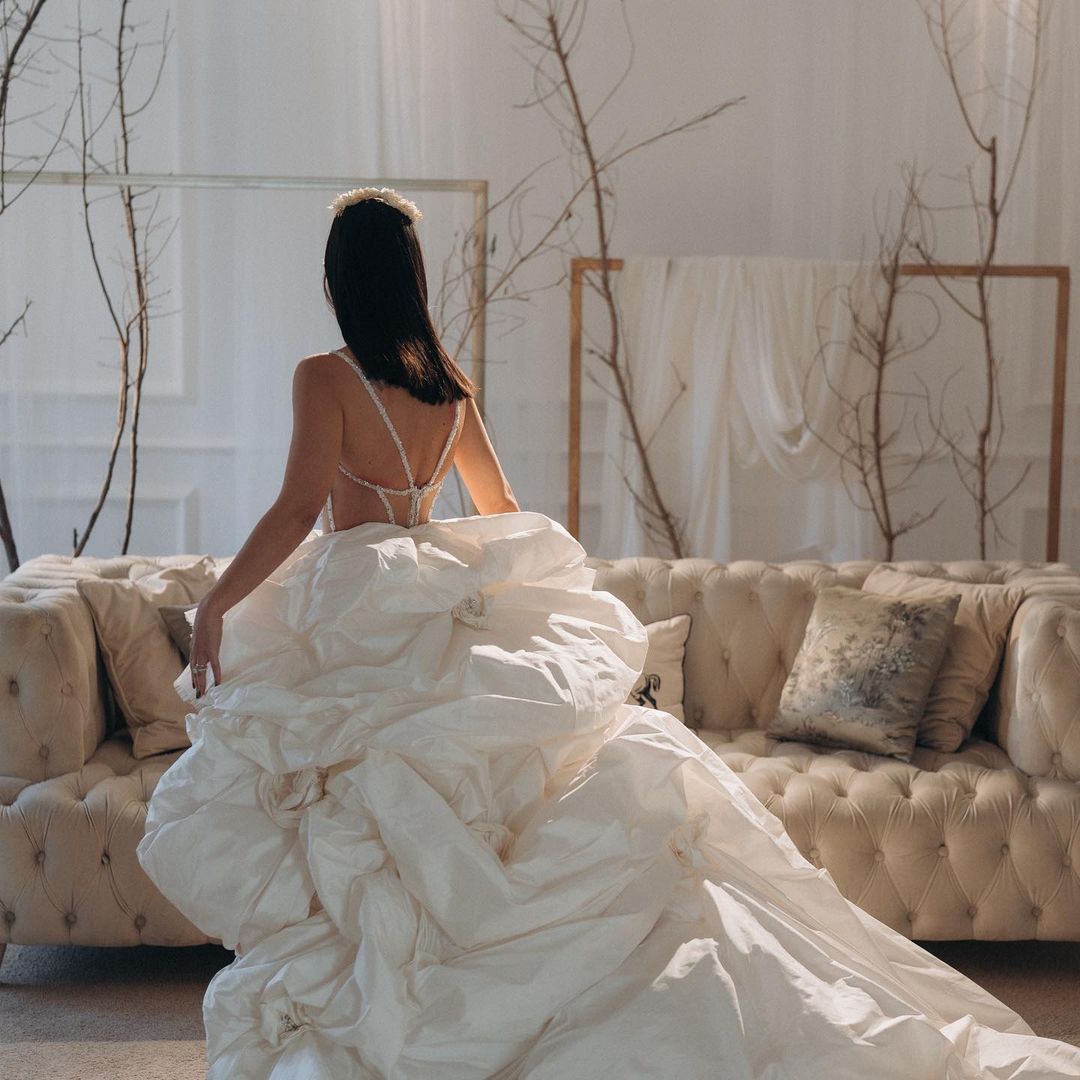 Another favourite designer of Egyptians, Nour Azazy keeps teasing her audience with glimpses of her new bridal collection. In her typical fashion (pun intended), this collection is just as big and bold as everything we're used to seeing from her. Between the rich encrusted pearls to big taffeta gowns, this collection promises to incorporate the elements of Nour Azazy that we adore while being creative and never-before-seen.