No summer is truly well-spent without at least one trip to the beach. As Egyptians, we're blessed with our Mediterranean and Red Sea coasts, equally beautiful despite the annual debate. As a result, shopping for beachwear is always exciting, and cover-ups are arguably the most fun part of our summer shopping soirées. So, to help spruce up your annual coastal pilgrimage, here are seven Egyptian brands that make beautiful cover-ups that we hope you'll love as much as we do.
5
Yawza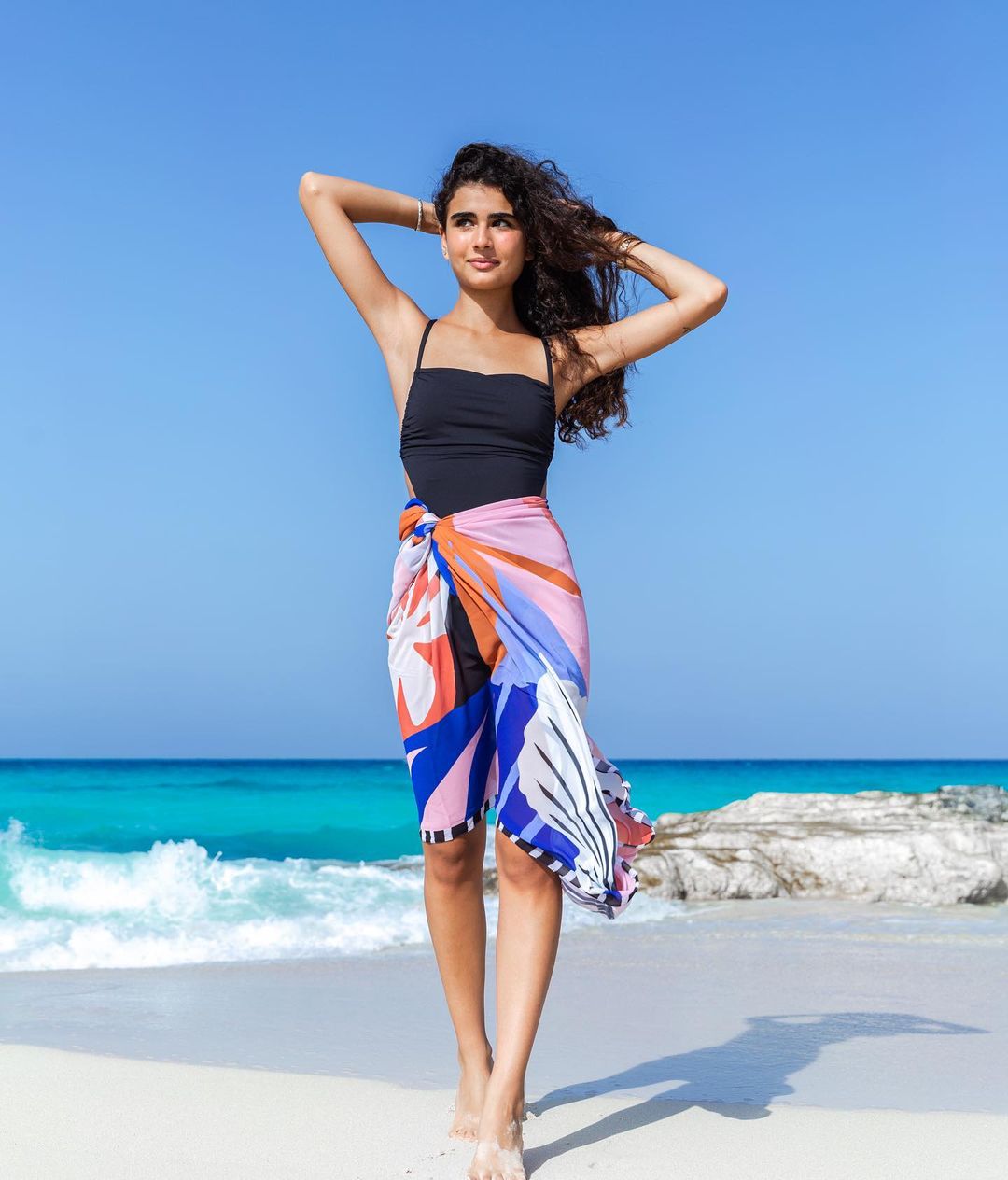 While primarily known for their wide variety of bags, Yawza also makes beautiful swimwear. Naturally, this includes cover-ups, which are extremely playful and colourful, as is their typical style. Between wraps, kimonos, and sets, you'll find any kind of cover-up your heart desires through their shop.
Palma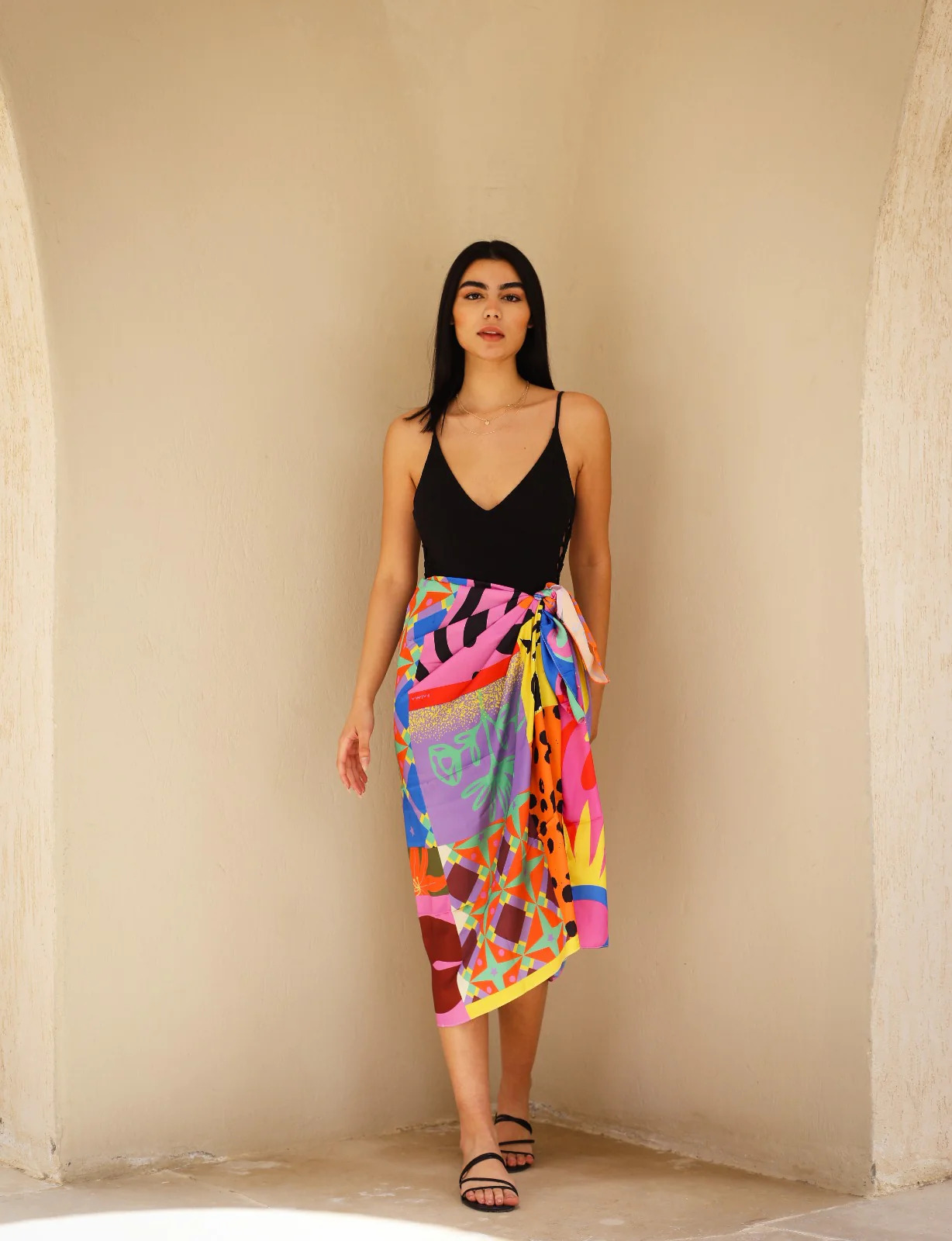 Everybody loves Palma. Definitely among the brands that pioneered our love for shopping locally, their products are cheeky, colourful, and quintessentially Egyptian. Despite being known for their sandals and bags, they also have a beautiful swimwear collection which includes some of the cutest cover-ups you'll ever see!
Myne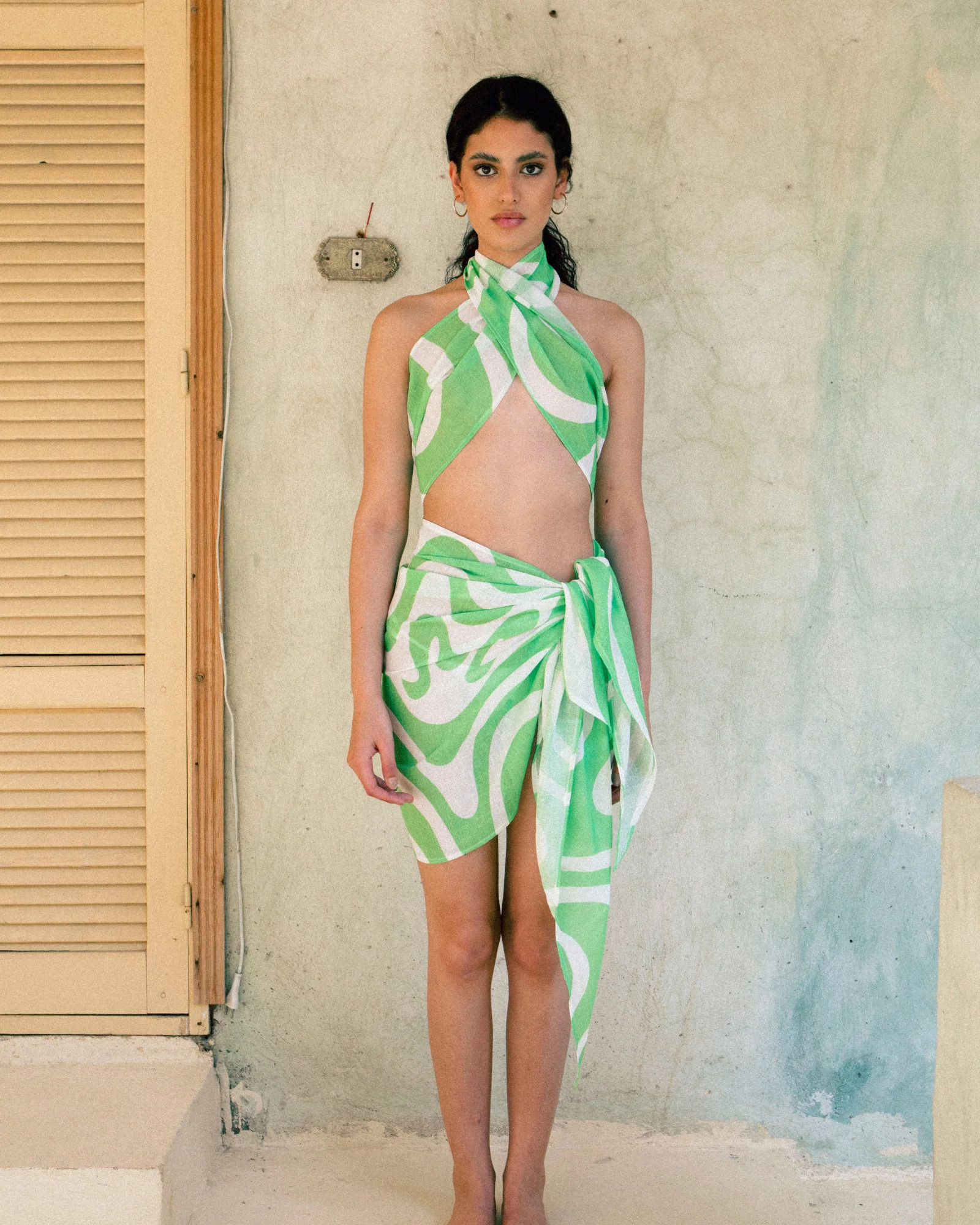 Here's a brand that can do it all with grace. The clothes by Myne are perfect for any occasion, whether that be work, a night out, or a week at the beach. Their sarong collection is just as beautiful and feminine as their other collections.
Fufa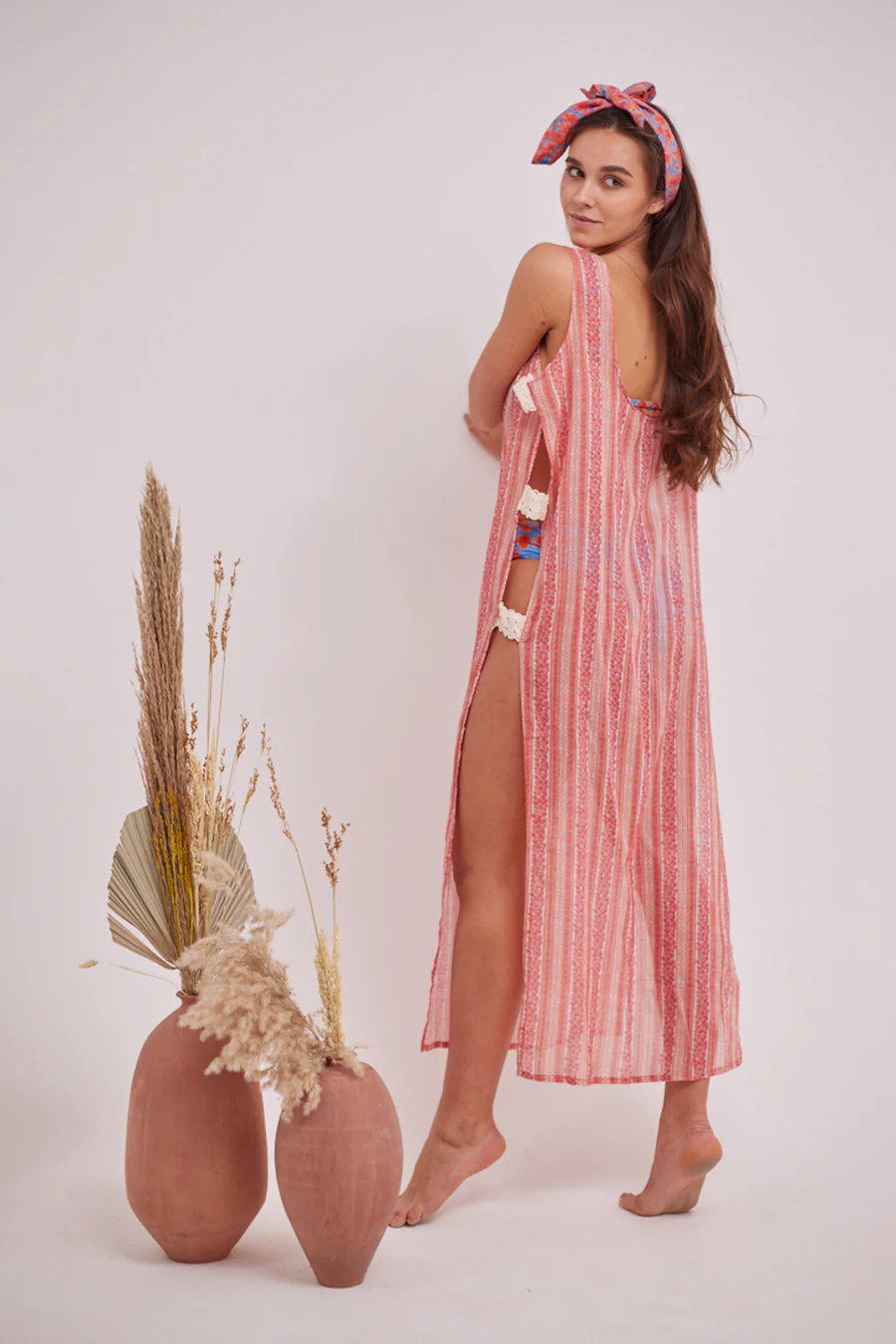 Fufa is perfect for getting the boho-chic look, ideal for a Dahab lover. While they have a wide variety of products, from cardigans, and bags, to dresses, it goes without saying for loyal Fufa shoppers that beachwear is their area of expertise. They have more kinds of cover-ups than you could possibly imagine, so definitely give them a try if you're on the lookout for something unique.
The Shore Thing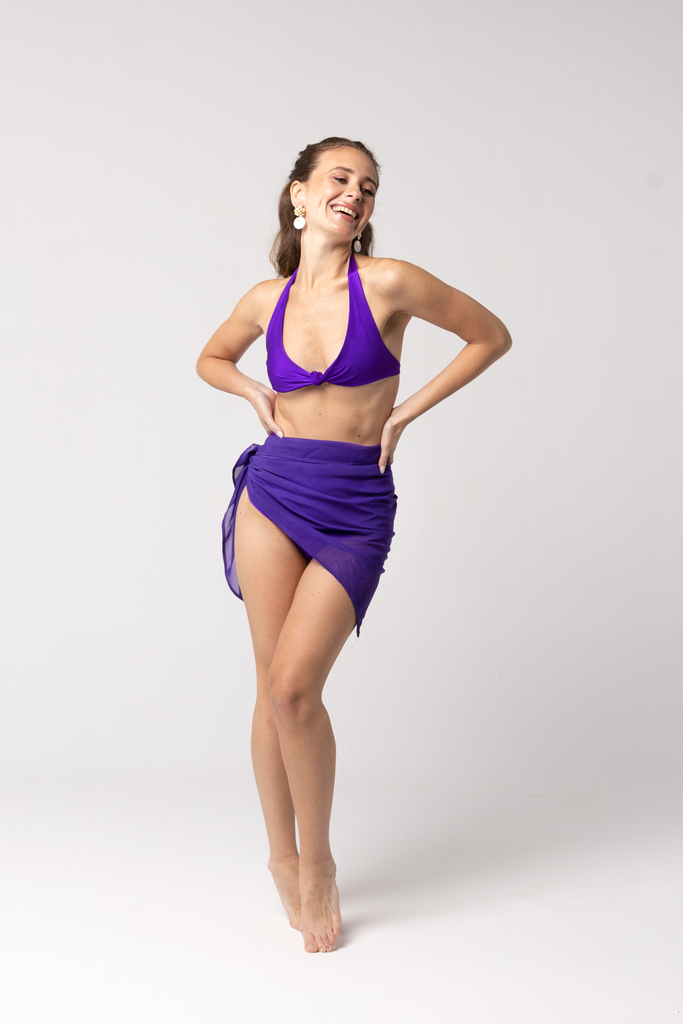 As the name suggests, The Shore Thing's products are all swimwear related. With their bright colours and fun designs, they're one of a kind and a staple in every woman's closet. You can check out their website through this link.
In Your Shoe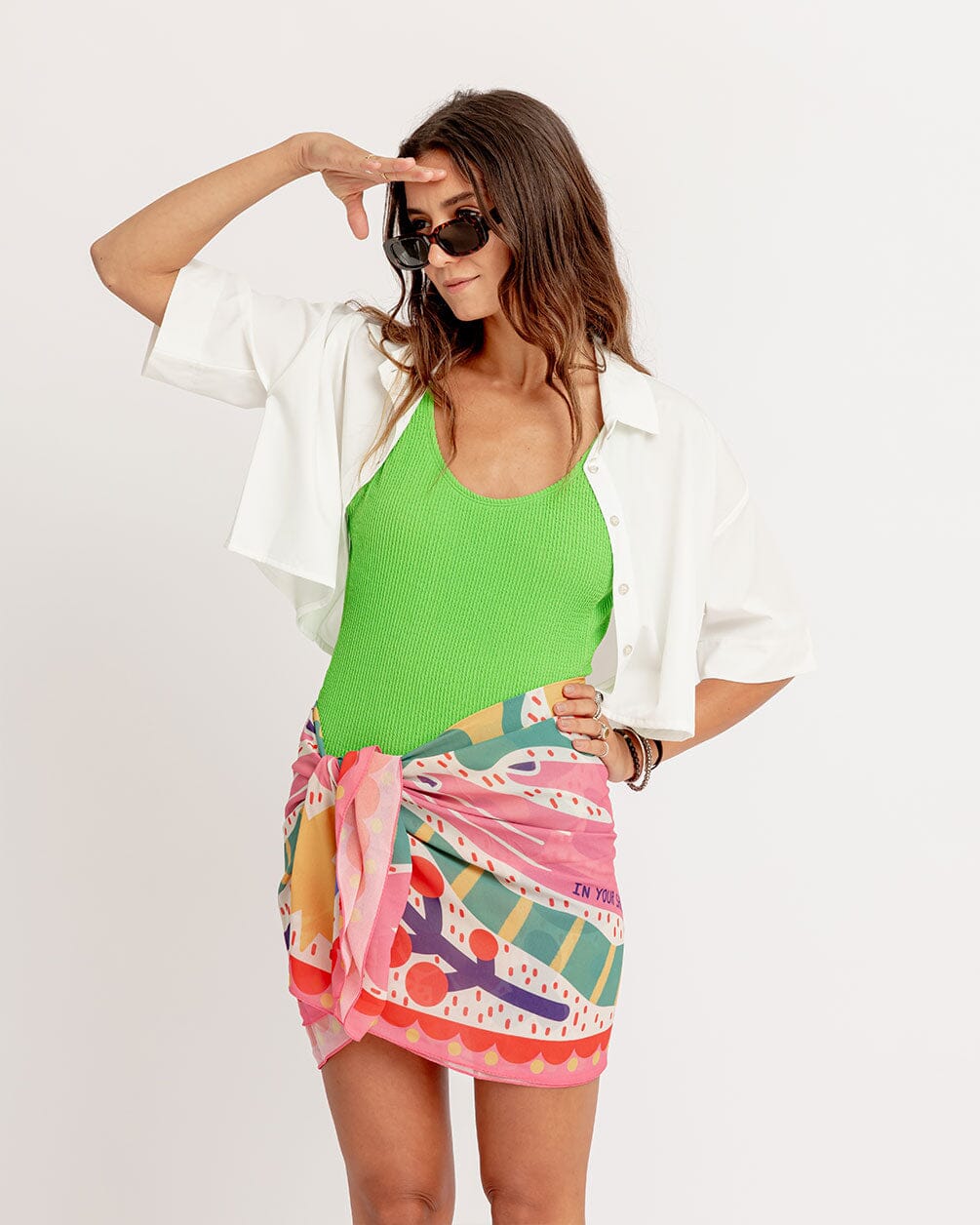 In Your Shoe is, without a doubt, one of everyone's favourite local brands. They're versatile, their collections include many staples, and their swimwear is definitely among people's favourites. For the ladies, their "flowy wraps" collection is extensive, and the items are very colourful. You can wrap them in a million different ways, which is just one of the many reasons why we love them.
Opio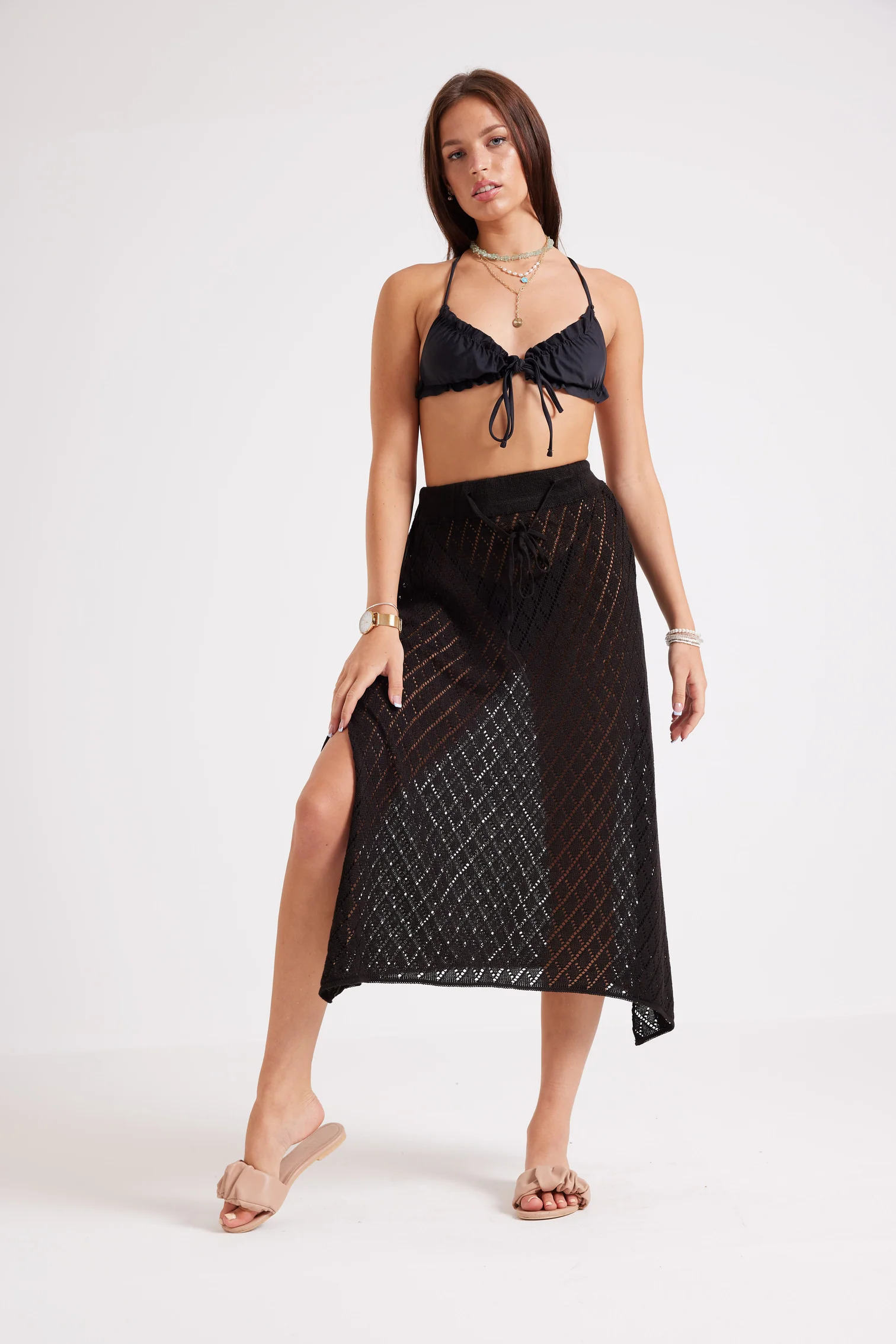 Between knit skirts and big colourful sarongs, Opio's cover-ups are some of the cutest you'll see. Yet another of Egyptians' favourite local brands for their amazing quality, versatility, and wearability, their swimwear is definitely among the things that set them apart. Their products are definitely staples, yet far from basic!