A Foodie's Guide to Butchers in Cairo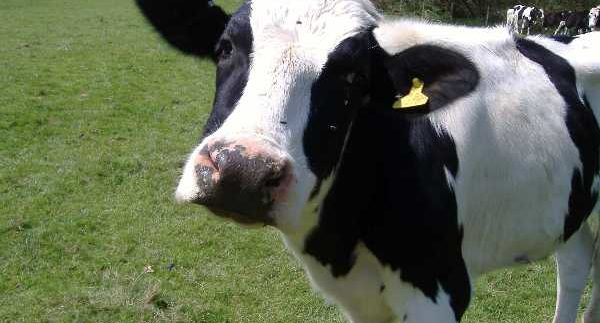 Cairo's vegetarians are both
lucky and unlucky: while they are not subject to the rigors of buying meat from
a reputable source, they are also woefully unaware of the pleasures that a nice
rib eye steak can bring. So, to any vegetarians reading this; enjoy your tofu
burgers.
To the rest of the
carnivorous public, let's all say these words in unison: Not all butchers are
created equal. Going to a butcher's shop is not glamorous and, in most cases,
not hygienic. And let's not get started on the quality of meat. There is a
reason most high-end restaurants rely on imported beef, and it can be summed up
into two words: quality and consistency.
That's what we want from our
butcher, isn't it? To consistently rely on the quality cuts of beef we need,
and to talk to a butcher that knows not only how to expertly trim a beef joint
or silverside roast; but also how best to cook each cut of beef perfectly. Some
cuts are for braising for long periods of time in a stock. Others are designed
by nature to be prepared in a more primal fashion; by grilling over an open
flame. Never mind the cowboys– where have all the meat men gone?
Heliopolis: El Gamaa Square is ground zero for
most Heliopolitans looking to buy quality beef. Some of these butchers have
been around for decades; and their craft, having been handed down from one
generation to the next, is second to none. However, the hygiene may not be up
to the supermarket chill-room standard some of us are used to. Be sure to go to
Gazaret Medan El Gamea on Demeshk Street. The earlier you go the better, since
then you have a better shot at getting beef cuts that are in higher demand;
like the tenderloin. Gazaret El Naqib is recommended not only for their
well-butchered meat, but also for their beef and calf's liver; which must be
ordered a day in advance.
Nasr City: El Samra has
been serving Nasr City for over twenty years, and also carries chicken and
lamb. They will even make shish kabab and kofta skewers for you, ready to be
put on the grill; just call and reserve beforehand. If you don't know the name
of the cut in Arabic, the head butcher will almost definitely know it– or just
point to one of the huge English and French posters of beef cuts on the walls
and he'll educate you.
Gazaret
Salama has become a recent local favourite, as evidenced by the crowds
packed into the tiny storefront every night. The butchers may not be as
friendly as those at El Samra, but their beef is undeniably good. A word to the
wise: pay close attention as they prepare your order; since they do have a few
tricks up their sleeves to make you pay more.
Zamalek: There are three butchers on 26th of
July Street alone; Lohoum Qased Kareem Wahbe, Gazaret El
Gomhoreya and finally Gazaret Saeed El Sheikh. All three provide a home delivery
service. As with any butcher, you should first make a personal appearance
before relying on home delivery– that way, the butchers know your face and
tastes, and you can control the trimming of your steaks at the source.
All over Cairo: Good quality beef can be found at
Metro Markets all over the Capital. In addition to beef and veal, they also
carry chicken, duck and even rabbit. The drawback is that there are certain
cuts of beef you cannot get unless you specifically ask for them in person, and
pick it up the next day. If you happen to want some beef or chicken bones to
make your own stocks; once again, you're out of luck. However, Metro is perfect
for clean and decent cuts of beef.

Carrefour in Maadi City Centre, Spinney's
in Nasr City and Hyper 1 in 6th October all offer their own in-house
butchery section; and their meat quality may pleasantly surprise you. Once
again, they only offer the more popular cuts of beef and may not be able to
accommodate any special requests you may have.
Finally, Gourmet Egypt
is a sort of Shangri-La for prestige ingredients. Their selection of Australian
beef fits in perfectly with that image. Bring extra cash and bear in mind that
what you see is what you get. Plus, the beef sold at Gourmet Egypt has been
flash-frozen and shipped to Egypt; so observe safe and effective defrosting
techniques (read: no microwaves) before cooking it.