An Expert's Guide to Bargain Shopping in Cairo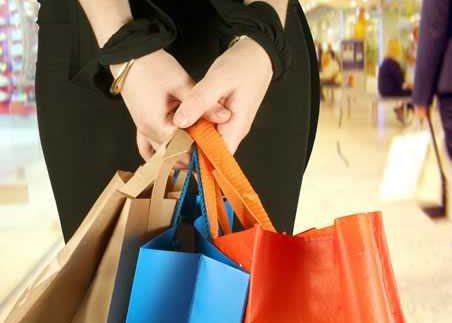 written by
Soraya Morayef
Anyone who claims
that they can't find bargain shopping in Cairo
is delusional. First of all, we Egyptians love a good bargain; we may not have
created the concept of sales and discounts, but we very well could have. Just
take a look at any discount store around the world (Primark, Dollar Store,
Forever 21), and you may find several of us arguing loudly over the Sale of the Day rack.
Back here in Cairo , we have several
bargain-friendly markets to choose
from, whether it's the flea market at Wekalet
El Balah every Sunday or the Friday
market near the City of the Dead. These markets are refreshing
alternatives to the tourist hub of Khan
El Khalili market, which is fun but not necessarily cheap, even for expert
bargainers.
Aside from the
markets, several retail outlet and export
reject stores are spread out around the Capital. It's a well-known secret
that select clothing for many international brands such as GAP, Banana
Republic, Tommy Hilfiger and Polo Ralf Lauren are manufactured in Egypt . Usually
inconspicuous holes in the walls, these stores basically sell items that have
been rejected due to minor faults in stitching, printing, etc. Prices range
from 5LE for tank tops all the way to 90LE for jeans.
Located in
Zamalek on Mansour Mohamed Street ,
Fostok has been
the guilty shopping secret of many posh Zamalek residents over the years.
Offering lightweight cotton trousers, Polo Ralph Loren polo shirts, funky print
cotton t-shirts and jeans for 100LE as well as colourful maxi dresses, Fostok
is a great source for summer clothing or sportswear that won't leave a dent in
your pocket. Next door is Matchbox,
which offers lesser-known brands of just as affordable clothing. Most items
retail for under 100LE, including brightly coloured lycra-cotton cardigans,
long and short cotton skirts and lightweight leggings in several colours for
around 60LE.
While Mohandiseen
has a few tiny outlet stores (keep your eyes peeled for the 9LE store on Shehab Street ),
Maadi has a respectable selection of shops, including Nile Stock Outlet
on Road 231 next to Vittorio's, a two-level store with a respectable selection
of sweaters in the winter and a few Adidas clothing items. Outlet
on El Laselky Street
in New Maadi has a great collection of affordable and well-fitting jeans that
has attracted several bargain shoppers from all over town. Aside from the
typical track trousers and tank top selection, the store also has a regular
collection of cartoon t-shirts for men and children, including faded Loony
Tunes t-shirts for around 70LE. It also carries some cute bibs and baby
clothing at very reasonable prices.
For more upmarket
outlet options, check out Red Tags in
Fifth Settlement (stay tuned to Cairo 360 for
our upcoming review), and Designers
on Sale by Beymen in Heliopolis .
Both stores offer mid- to high-range labels from Guess to Gucci at considerably
reduced but still high prices. If you're looking for discount quality running
shoes, swimsuits and tennis shorts, the Adidas
Outlet Store has various
branches, notably on the Maadi Corniche and next to Carrefour Maadi, and is
located next to the Reebok and Timberland outlets.
And last but not
least, never underestimate cheap clothing stores like Sxy
and Fabulous,
which make extremely affordable women's wear in a relaxed cotton and Lycra-mix.
Before you turn your nose up at Fabulous'
rather uncool and unhip appearance; take the time to browse through its
racks: other the years, we've found several amazing bargains like flowing
knee-length black skirts, wraparound cardigans, leggings in a multitude of
colours, soft woollen sweaters and light t-shirts. Most items fall under 100LE,
while their maxi dresses or long cardigans may reach 120LE. With branches all
over Cairo ,
this shop is a dependable source of light and summery clothing.
So when you feel
the bargain itch coming on, remember that there's no need to wait for Zara and
H&M's next seasonal sales. These stores and markets have year-round
discounts and bargains to delight your shopping addiction, fill your closet and
still leave you with enough money to eat till the end of the month.