Badawya: Hand-Crafted Furniture in Maadi
153, Borg El Horreya Street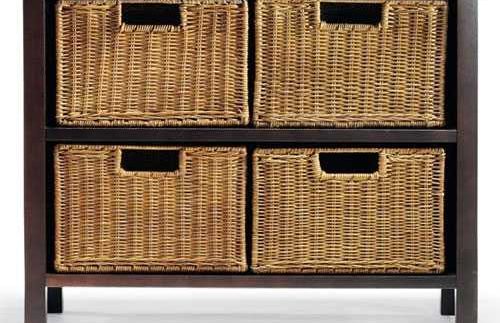 Hand-woven traditional
Egyptian carpets, intricate oriental brass chandeliers and sturdy wicker
furniture are just a few of the things available at Badawya, the home decor and
gift shop inconspicuously nestled on the basement floor of a Maadi residential
building.
This shop has been around
for many years but due to its somewhat tricky location – right after the bridge
leading out of Maadi – potential customers zoom by too fast to notice. Then, of course,
there is the parking problem. However, if you are curious enough to make your
way to Badawya by foot, you will be rewarded.
The first thing that you
will notice is the large collection of wicker furniture lining the steps of the
entrance. Badawya's wicker tables and chairs are perfect for outdoor use and
they sell at half the price of those being sold at designer furniture outlets.
This would be a great shop to swing by if you are looking to spruce up your
balcony, terrace or garden. They also sell a few pieces that are meant for
the inside of your home; mainly the bathroom.
One of their most popular
pieces is a storage unit with a sturdy frame of dark wood and bamboo wicker
drawers that easily slip in and out. These storage units come in a variety of
different colours and shades upon request and are very reasonably priced between
400LE and 800LE depending on the size and the number of shelves or baskets.
A traditional kaf fatma
is made of tin and decorated with simple Arabic calligraphy or a blue eye sells
for about 15LE, while brass-framed mirrors start at 30LE. Badawya also sells a
few random items such as galabeyas, leather jackets for men and baby cribs. All
of the products are made locally and by hand, which adds a certain charm to the rather cramped and crowded shop.
The traditional brass
chandeliers that have recently grown in popularity can also be found at a
bargain price compared to other shops, with some of them starting at 300LE. If
chandeliers are too imposing but you would still like to add an oriental
element to your home, then take advantage of the other smaller lighting options
available.
If you find yourself
wandering around Maadi after eating at the nearby Bua Khao Thai restaurant or the Cellar Door Bistro, make sure that you take some time to wander
around the street corner and take a peek.